This spring, the price difference between fed cattle going to market and whole sale boxed beef was $279 per hundredweight – an all-time record.
The number, released last week as part of a U.S. Department of Agriculture investigation into the price spread, surprised even cattle producers.
Many producers cried foul and said the highly consolidated packing side of the business must be up to some sort of price gouging. The months-long investigation by the USDA's Agricultural Marketing Service didn't turn up any such wrongdoing, but it didn't preclude such a possibly.
USDA released a 21-page report July 22 detailing the findings of its look into cattle market disruptions that occurred after a fire at a beef packing plant in Kansas and earlier this year as the COVID-19 pandemic ramped up.
View a copy of the full report here:
The investigation into potential violations of the Packers and Stockyards Act is ongoing, led by the Department of Justice.
"Everybody wants to hear that there was unethical or illegal action because that would be an easy fix," said Eric Jennings, president of the South Dakota Cattlemen's Association.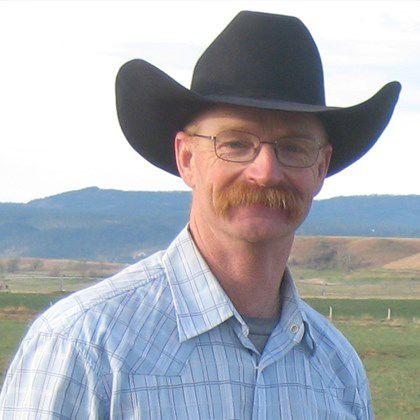 The USDA report instead explains the price disparities through supply and demand. After detailing the market conditions that surrounded the Holcomb fire and COVID-19 pandemic, the report offered possible solutions in the way of better price discovery, more competition in the marketplace and better transparency. It also made suggestions for helping smaller meat processors.
Many of those fixes are issue groups like the cattlemen's association has been working to reform. Jennings said it's reassuring that they're on the right track.
He appreciates that USDA is considering things such as allow for state-inspected meat to be sold across state lines – something that would help small processors – or updating livestock price insurance programs so producers are have some coverage during major market disruptions.
Reorganizing its reporting regions for livestock markets is one solution that's underway. In some regions there are too few companies involved in the cash market to report prices while keeping company details confidential. In Colorado, for instance, two plants – JBS in Greely and Cargill in Fort Morgan – buy most of the cattle in Colorado and western Nebraska, but, because of confidentiality measures, those cattle are not reported. Having more reporting parties will improve price discovery, the USDA report said.
USDA's Agricultural Marketing Service may also ask beef slaughterhouses to give a 14-day projection of the number of head they plan to process as they do with swine.
The report also discusses ways to help small processors such as lifting lending caps for USDA Rural Development programs, offering them risk management tools and updating the Packers and Stockyards Act.
Small producers are often the price takers in the fed cattle market, lacking the volume of large producers to negotiate agreements with large meatpackers, the report points out. USDA suggests creating a contract library like there is for swine. It could help increase price discovery and access to market information for all sizes of operations, it said.
It's been nearly a year since a fire closed the Tyson packing plant in Holcomb, Kansas, for four months. When the plant closed, it took out 5-6% of the nation's slaughter capacity, having typically slaughtered 30,000 head each week. Afterward, there was a record $67 per hundredweight gap between the price of dressed fed cattle and Choice boxed beef cutout values.
The COVID-19 pandemic topped that price spread. Through April, as packing plants closed and consumers started panic buying, the difference between Choice boxed beef and dressed fed cattle topped out at a record $279 per hundredweight.
There was a gap in time between when Tyson announced it would have to close the plant and when it was announced there would be Saturday shifts to help cover some slaughter capacity. It wasn't until 20 days after the fire that the USDA released its actual slaughter numbers that showed total slaughter numbers being down by 1,000 head – much less of an impact than expected – compared to the week before the fire.
Labor Day played into it as well. Retailers were starting to stock up on beef for grilling specials ahead of the holiday weekend.
At the beginning of 2020, the Tyson plant had come back online, and beef production outpaced 2019 levels, the report said. Boxed beef prices fell slightly in February and March, then the COVID-19 pandemic hit the U.S. Restaurant and school closures changed distribution lines, and consumer demand for beef increased on the retail side as shoppers worried about a shortage.
With workers in close quarters, coronavirus spread through packing plants, sickening many workers. At the height of the packing plant closures in late April, the U.S. lost nearly 40% of its beef processing capacity, the report said. Things began to stabilize as restaurants started to re-open in May.
Packers purchased fewer fed cattle. Cattle futures declined, possibly because people were uncertain how long or severe the COVID pandemic would be, the report said.
Weekly slaughter decreased by 36% – from over 684,000 head at the end of March to 439,000 a month later, according to the USDA's Food Safety Inspection Service. Following, the price of boxed beef increased 80%, from $225 per hundredweight to $459. From the beginning of April to the third week of May, the spread between boxed beef and fed cattle rose about 323%.
Since states have begun reopening, beef values have gone down and cattle prices increased. But the spread was still high by historical standards, the report noted.
"It is too early to determine if this trend will continue as uncertainty persists for the recovery of the supply situation at beef plants and the recovery of food service demand amid continued COVID-19 concerns and any continued effects," it said.