"Flies are so mighty that they win battles, paralyze our minds, [and] eat up our bodies." – Blaise Pascal.
The French mathematician said it pretty well. Flies are mighty. And this year, I would say they are mightier than usual.
Types of flies that affect cattle
The worst types of flies for cattle are the blood-sucking flies. These include horn flies, stable flies, horse flies, and deer flies. Face flies are attracted to their noses and eyes. House flies are a nuisance fly that feed on feces.
Many different species of flies can cause fly strike by laying eggs in wounds resulting in maggots that eat the dead tissue.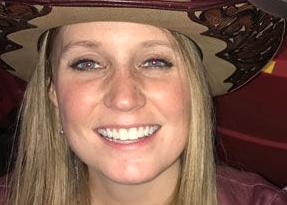 Flies cause numerous problems
Cattle become extremely stressed when they have a large number of blood-sucking flies on them. This leads to what some call "fly worry." Fly worry causes cattle to decrease weight due to them spending more time trying to get the flies off than they do grazing.
Some flies even cause the hide to become damaged. Blood-borne diseases and parasites can be spread by flies as well. Face flies and houseflies can cause eye irritation and spread pinkeye throughout a herd.
Economic impact of flies
It is estimated that horn flies cause over $730 million in losses annually due to reducing weight gain by up to a half pound per day. In Kansas feedlots alone, stable flies cause a $22 million loss annually due to severe blood loss causing up to a 15% reduction in body weight.
Fly control options
Fly tags: There are a couple things to keep in mind when you are using fly tags. First, make sure that you are changing the active ingredient every one or two years to minimize resistance. Second, always remove the fly tags at the end of the season to minimize resistance.
Fly tags should be applied between the end of May to the start of June and removed at weaning. Adult cattle should have two fly tags and calves should have one.
Fly pour ons: The key with pour ons is to have realistic expectations with them. They will only be effective for seven to 21 days. It is important to pour with different products every year to minimize resistance.
Backrubbers and dusters: Backrubbers and dusters are effective if the cattle are forced to use them. To do this, fence around water tanks or mineral feeders and put the backrubber or duster at the entrance, forcing cattle to come in contact with them. When adding oil to backrubbers, make sure that it is a quality grade mineral oil or fuel oil. Do not use motor oil.
Foggers: To be most effective, cattle should be fogged weekly or at a minimum every two to three weeks. Every animal must be covered with the fog in order for it to significantly reduce fly numbers.
Oral products: Oral larvicides incorporated into blocks, loose mineral, or tubs aim to decrease fly larvae from maturing to adults. When using an oral larvicide, make sure that the cattle are eating it consistently. Remember that flies will migrate from neighboring herds which may mask the effect of the larvicide.
Fly control is hard! None of the products nor the different methods of fly control are perfect. But when used as directed and consistently, fly populations can be minimized and pounds gained can be maximized.
The Vet Report is provided in conjunction with Prairie View Veterinary Clinic with locations in Miller, Redfield, Wessington Springs and Highmore, S.D. Questions? Send an email to owner Eric Knock, DVM, at reknock@venturecomm.net or write 321 E. 14th St., Miller, SD 57362.