Editor's Note: This is the first of a two-part article on Dr. Katie Hunsucker-Brown's trip to Rwanda. 
While the wind-chill approached -50 in South Dakota I had the opportunity to travel to Rwanda and enjoy beautiful 60- to 80-degree weather while working on a livestock project and doing veterinary consulting with orphans and widows affected by the 1994 genocide.
Back in 2015 I worked on a goat project through Christian Veterinary Mission and Rebuilding Rwanda and this gave me the opportunity to follow up on the project. My husband, who is a physician assistant, traveled with and was able to provide basic medical care to some of the widows and orphans.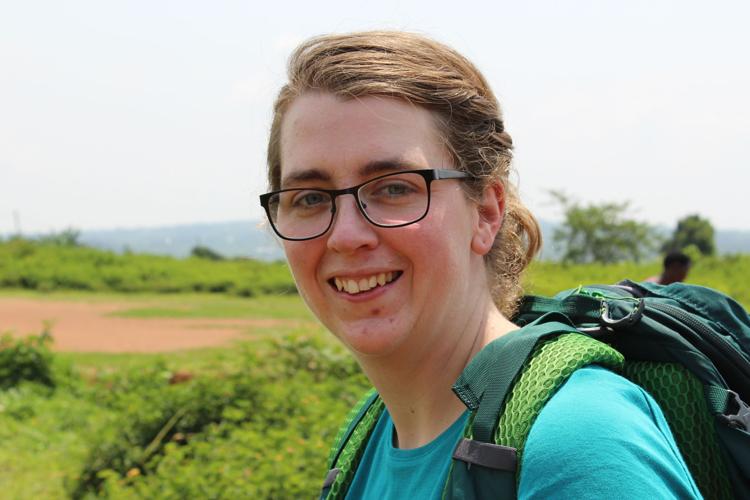 Rwanda is one-seventh the size of South Dakota and has a population of more than 12 million people. The economy is based on subsistence agriculture with very few natural resources. Common Rwandan crops are sweet potatoes, varieties of bananas, corn, carrots, peas, English potatoes, rice, beans, cassava (which is a root) and many delicious fruits including tree tomatoes, sweat bananas, mango, pineapple, papaya, and lemons (which are limes in the U.S.).
Simple tools are used to farm, and the land is not maximized. A family grows a variety of crops on their land or simply in the front or back yard to meet their basic needs. Food is not plentiful or fortified and malnutrition is a significant problem for Rwandans.
A vast majority of Rwandans live on less than $1.50 per day. The cost of land and transportation are two of the most expensive commodities. One hectare (2.74 acres) often costs more than $6,000 USD. Many villages do not have water or electricity.
Four years ago, 50 widows, from four villages, were selected by the Rwandan government based on economic status to receive a young female goat. The goats cost less than $25 USD, as they were young. These women, mostly Tutsi, are considered the poorest women and live in the Nyamata district with little infrastructure. By a signed contract, the widows agreed the first offspring from the goat was to be given to someone else in need. All other offspring were for the widow to keep and use as needed.
The women who received these goats four years ago, continue to work as a group within each village. Each group meets on a regular basis and has a group leader. Meetings are designed to discuss issues with the goats, solve conflict among people, share resources, provide accountability and help each other. Village leaders work closely with each goat group to address problems as they arise.
This is how the Rwandan people naturally work and live together. Rwandan society is formal and meetings in smaller groups of people are expected, mandatory, and routine. Rwandan disputes are settled among neighbors and validated with village leaders who answer to government officials.
Please come back in two weeks for Part 2 of this series and see how a single goat benefits a Rwandan widow and the challenges they face in raising livestock.
Questions? Send email to Eric Knock, DVM, at reknock@venturecomm.net or send mail to 321 E. 14th St., Miller, SD 57362.
Knock owns Prairie View Vet Clinic in Miller, Redfield, Wessington Springs and Highmore. Hunsucker-Brown joined the team in 2017 and lives in Wolsey with her husband, Paul.