Farmers have expertise in many different fields, from row crops to livestock or seeds to Extension work. For Kelly Nieuwenhuis of Primghar, Iowa, expertise is as diversified as his family's operation.
Nieuwenhuis will serve as the 2020 Tri-State Neighbor Crop Watcher for northwestern Iowa.
Being a crop watcher and reporting on the state of affairs for farmers in his area is nothing new for Nieuwenhuis. He is a veteran of nearly a dozen different committees and boards for everything ranging from governor-appointed positions to his current post as president of the Siouxland Energy Cooperative, a 72-million gallon ethanol plant in Sioux Center, Iowa.
But home for Nieuwenhuis and his wife Luanne is near Primghar, Iowa in O'Brien County where he and two of his brother's farm nearly 2,700 acres of corn and soybeans. Since 1983 when he began farming on his own, Nieuwenhuis has acted as a voice for those in his area. He currently serves as the District 1 director of the Iowa Corn Promotion Board.
The Nieuwenhuis operation has started 2020 strong, even with coronavirus concerns. Corn planting was almost two-thirds of the way done as of late April. It's a huge improvement over last spring when wet weather pushed planting into the summer months.
However, 2019 was fairly forgiving on the operation. Nieuwenhuis said they finished harvest after Thanksgiving with decent yields, although the June corn hit just 60 bushels per acre.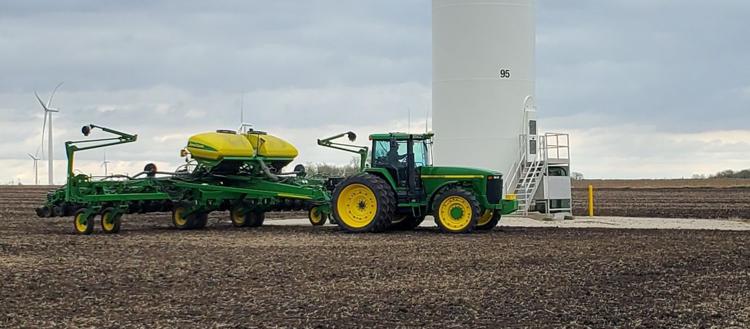 "It was a long planting season," he said. "Something we normally did in three weeks took us two and a half months."
The operation focuses on being a one-pass vertical tillage and planting operation. He said 90% of his acres don't get touched in the fall, so making one tillage pass has worked for them after trying no-till in the past.
"We've cut down our tillage to one pass the day before we plant," he said.
Nieuwenhuis also has stuck by his 16-year commitment to 20-inch rows for both soybeans and corn, which has caused some complications for them when trying cover crops. However, he said he strongly encourages the use of cover crops and hopes to find a solution to get one in the ground to test.
"We're looking into different things," he said.
While corn makes up roughly 55% of the Nieuwenhuis acres, another side operation for the farm has been doing test plots for Channel Seeds. Between row crops, the seed business, a hog operation he also has on the property, and many other ventures, Nieuwenhuis has found time to also test and study the effects of water quality on his operation.
"The more water we drain through the tile, it's better than running as surface water," he said.
As Nieuwenhuis has built his organic matter, he said the next big thing on his radar will be the growth of carbon-sequestration techniques and credits to help farmers' income during a depressed ag economy.
He said he is worried about the state of 2020, as many farmers came into the year optimistic about finally turning the tide after several very bad years. The worldwide pandemic disrupted things for everyone.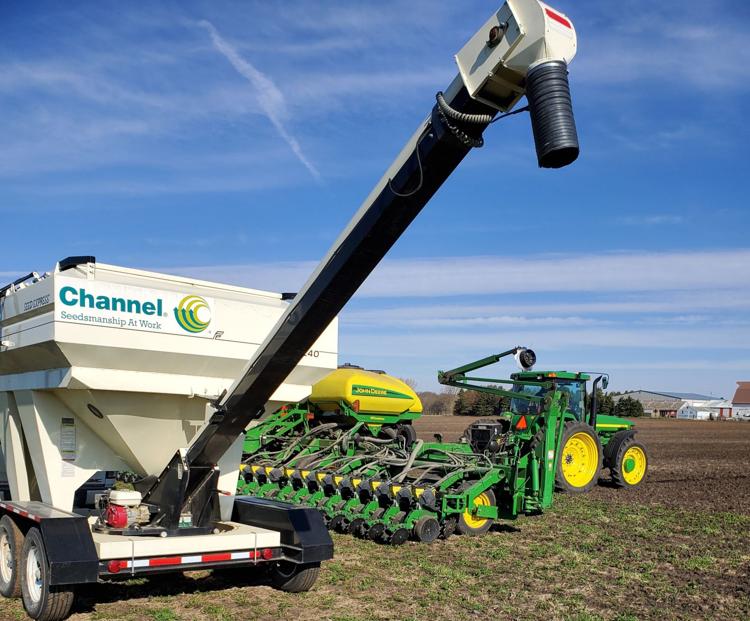 "Agriculture has had about five years of break-even. There was a lot of talk about four and a half dollar corn," he said. "It's not just agriculture that has sacrificed here, it's everybody. It was just a bit of a shock."
As the year goes on and farmers begin to see their crops grow and get ready for harvest, he hopes the economy gets up and running again while everyone remains safe.
"We put crops in the ground and takes us six to seven months before we know the results," he said. "We could have a major drought this year. ... We just don't know right now."
Nieuwenhuis's upbringing was much like many in the Midwest. His father, who passed away late last year, farmed his 60th crop before passing but ultimately couldn't support his sons on the operation in the 1980s when Nieuwenhuis and his brothers were looking to farm.
For years, even after purchasing his first plot of land Nieuwenhuis had off-the-farm income to help supplement his operation. As a welder for 20 years, seed salesman for equally as long, and now president of an ethanol plant, Nieuwenhuis has seen almost every side of the agriculture industry.
In 2004 he and his two closest brothers in age got together to combine their acres and farm together. Over the last 16 years, Niewenhuis said they've only had two genuine arguments.
"Definitely a family farm and we're growing our family operation," he said.
The operation uses primarily John Deere equipment with a sprinkling of Kuhn equipment in the form of tillage.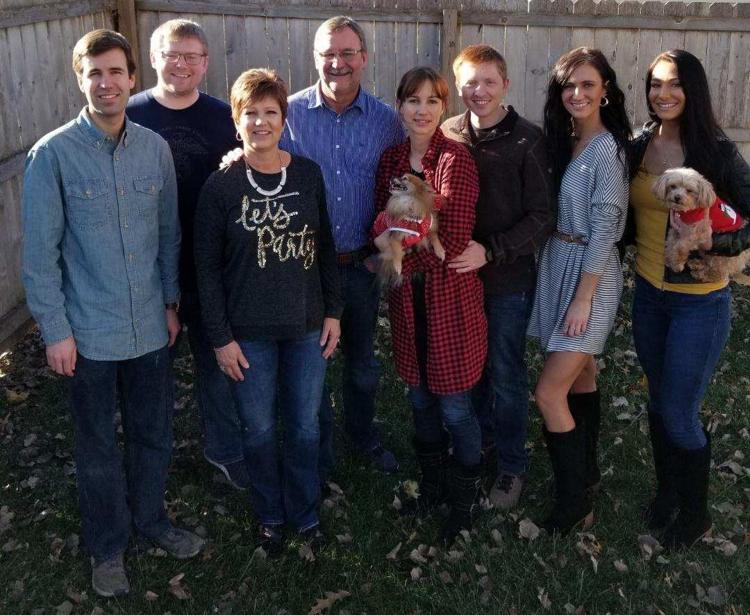 Nieuwenhuis, 61, and Luanne, 59, have four children. Jesse, 32, Paige, 30, Andrea, 28, and Perri, 26. While his children do not farm with him currently as Jesse is a doctor, Paige is a veterinarian, Andrea is a dental assistant and Perri is a daycare worker, Nieuwenhuis said he's never been more proud of having four full-grown children in the workforce. Adding that Perri's ability to work with nearly 18 kids every day gives her the "patience of an angel."
You can follow Nieuwenhuis's growing season in the Tri-State Neighbor Crop Watcher reports beginning next issue. As an avid Twitter user, you can also follow him by searching for his account @NieuwenhuisSeeds.