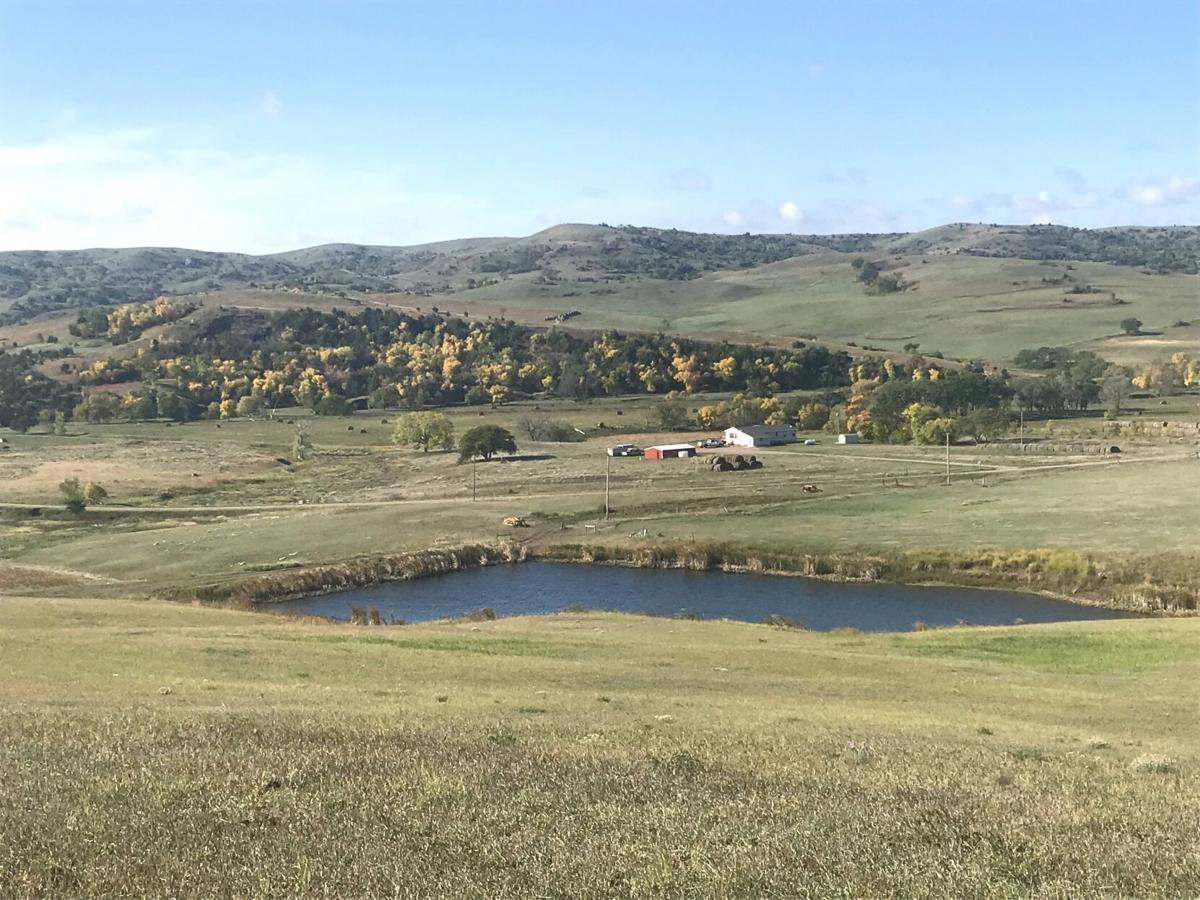 Well, the mood has definitely changed in our area! We had over 2 inches of rain this past week and it definitely made a difference! We have mud around here and I can't tell you the last time we had 2 inches at one time and made the ground this muddy! Not complaining at all! It is good to see mud again. After the past few weeks of hot and dry weather, it was a wonderful relief.
That being said, harvest had been in full swing in our area with a lot of bean fields completed and corn just getting started. The rain put a screeching halt to the harvest but I hear that everyone is planning to crank back up this week. I still haven't heard many reports, as everyone is just concentrating on getting the crops in and then will see how the yield is. Optimism is prevailing as people are encouraged by the looks of the yields and test weights, considering the drought we are in.
We checked the moisture on our corn a couple of weeks ago and it was 14.5. We are hopeful that we are on the list to get our corn out soon. I am sure that the rain had an effect on our moisture but the weather is calling for warm and mild this week. I have to remind myself that we are about a month ahead of schedule and we will get the corn out in due time.
We weaned another group of calves this past week on an extremely hot day. The yards were quite dusty and we were starting to see some sickness in the calves. Rich got some crumbles and treated that first group as they are getting ready to leave the ranch. We are shipping one truckload this morning to our backgrounder in Wynot, Nebraska. He and our nutritionist were out to the ranch last Monday and we had a good visit.
We normally don't go to the backgrounder until November but with the feed shortage we are sending them early. We will continue to wean the rest – we have one group left – and then get them down to Wynot with this first group. Our backgrounder is in the process of weaning his own also. It seems to work out well for both of us. We don't send our calves down until they are completely weaned, bunk broke and have had all their shots. He does a good job for us and we are both concerned with keeping the costs down.
The rain definitely settled the dust around here. It was surprising how muddy the pens stayed.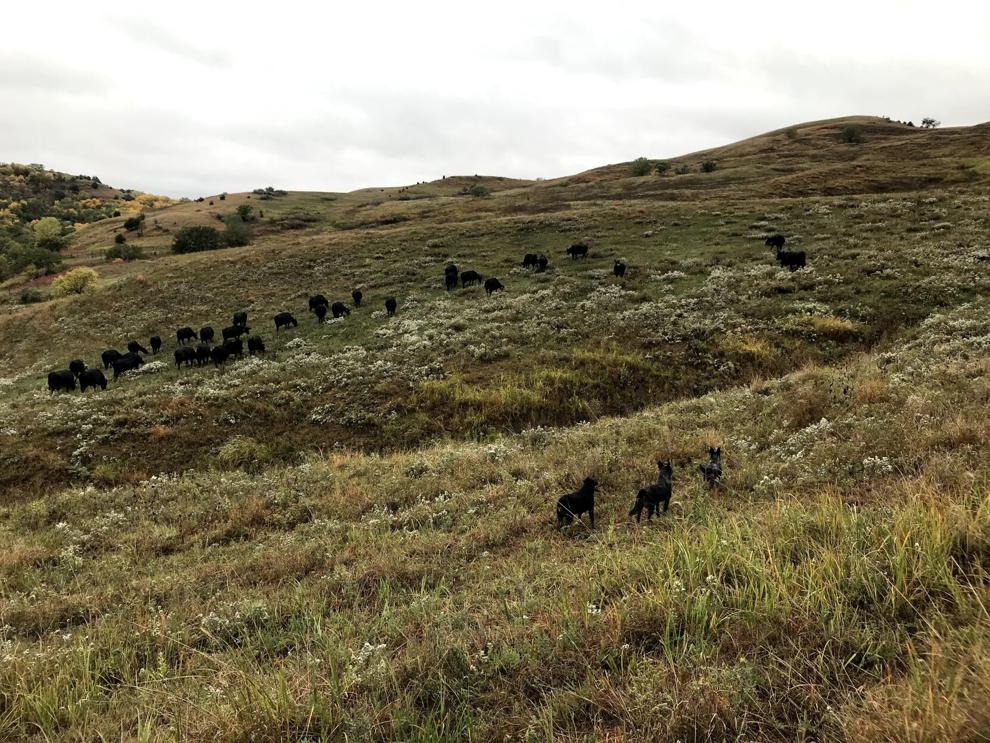 We also gathered a small group of late calvers and worked them. I thought they were fairly small and could fit through our hydraulic calf chute. Well, that was a stretch; they were a little big for that! We did get them done and some of those will be weaned with the spring calves. The rest will go in with the fall calves and get to spend the winter with mom.
It is a bonus for us to have the option of putting calves with the fall or spring bunch. I checked the fall cows and calves last night and we will be bringing them in soon to work those calves. It will be time to turn the bulls out before we know it. Speaking of bulls, our neighbor found our stray bull and put him back in with the cows. I checked on him Saturday and he was with them. I hope he stays put until we can get him home.
Rich delivered our fat cattle to the locker in Winner, South Dakota. We butcher for several friends and family and sell these beef by the half or quarter. We sent a broken leg bull that had been on corn this summer but our butcher determined that he was just too lean, so he will be ground into hamburger! We will be well stocked for the winter!
I love supplying our friends and family with good home raised beef from the ranch. We always ate our mistakes at the ranch, such as a blind yearling, short ears or tails, or an odd colored critter. This was the best beef, so we started getting some of this beef into the hands of our friends and family. It does make one wonder whatever happens to the prime beef that we sell.
We are strong supporters of the Beef in School program also, where our local schools are serving locally sourced beef. We have a great product, we just need to use it locally!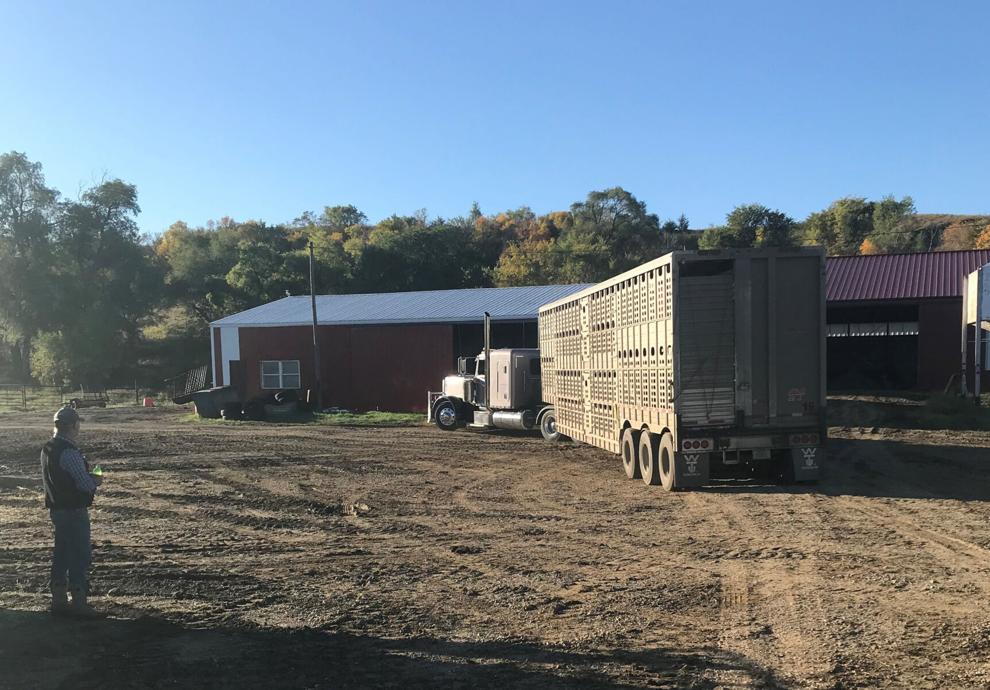 Rich stays busy with the cattle works, feeding the calves, trying to get hay moved in for winter, and building some new fence. He does have some help once again, so we are taking advantage of that.
The brand inspection has started to really pick up in our area as cattle are starting to move. The sale barns are also starting to get very busy. It will be a busy fall run of cattle.
The fall colors are changing and the beauty of our area is breathtaking. This time of beautiful colors does not last very long so I do stop quite often and take pictures. I know I am supposed to be paying attention to the cows, but the scenery is incredible.
We are blessed in where we live and we need to stop once in awhile and be thankful for where we are in this season of life. It is a great life if we don't weaken!