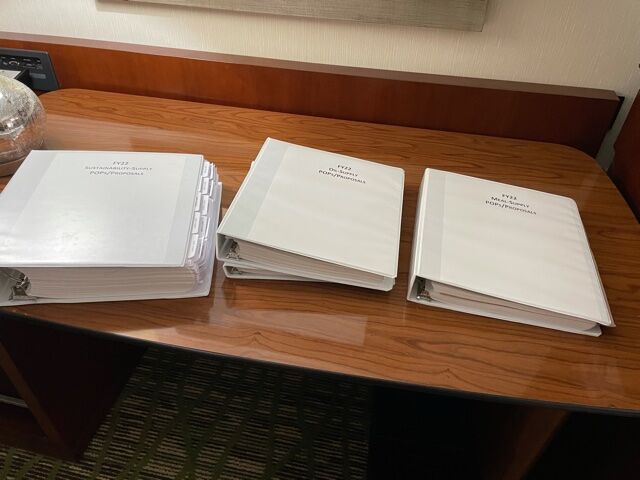 To best describe my backyard, you'd say we sure could use a good soaking rain. I'd take an inch anytime and 2 no problem. Keep the ice away.
The long squall line that passed through last week dissipated its energy with only some small branch-dropping winds and 0.12" rain. Against the heat we experienced, that bit of moisture kept the dust down for a few hours. Fortunately, a major tile line that passes through our farm still has a trickle of water moving, so our lowest field positions are still at field capacity. I'm concerned about the higher positions that ran out last year.
Generally, the crop looks good with weed control on corn close to finished and major post-emerge soybean products at the front end of going on. A lot of hay was made during the hot weather with folks rolling up areas they couldn't get into in recent years. Quality was pretty good and clean, as it wasn't rained on and waterways hadn't been flooded. As the plants weren't so tall, the stems were not too coarse.
Driving around my fields, it is apparent where corn was nipped by the frost that it is growing out of it, but the plants are shorter. I have completed fence line and edge sprays on corn fields. I noted that along a major grassed waterway the cold piled up against the grass, burning back the first six rows of corn. For my location the set-back has been minor. I have a fellow soybean board member from north central Iowa who replanted somewhere near 80% of her soybeans. The radiational component as well as surface soil temperatures really made a difference for some. Higher, more reflective residues seemed to make a real difference in damage. For neighboring fields that were planted early on "black" soils the crop looks good, as I noted my last report.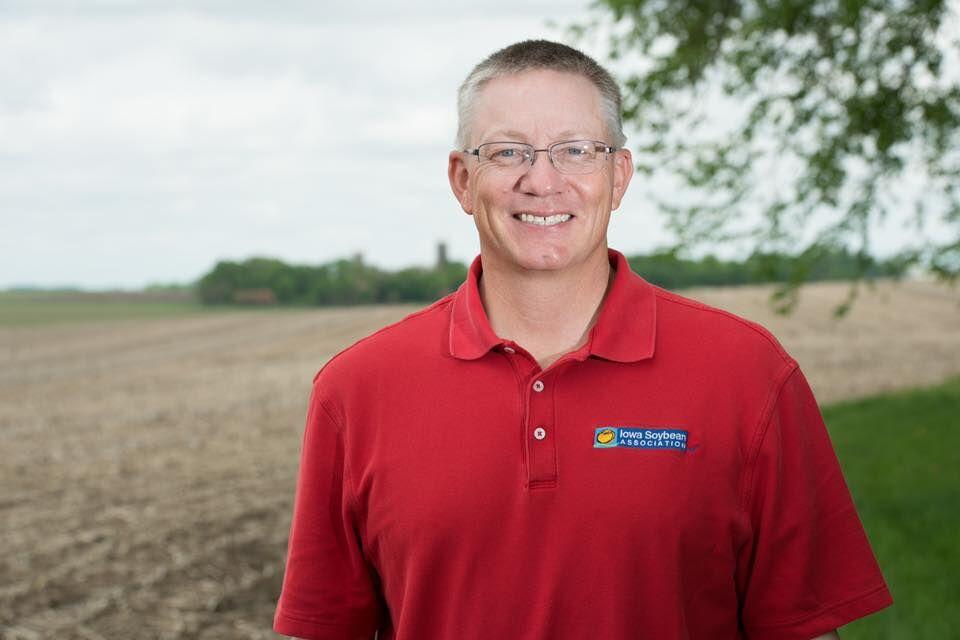 During the time I was in seed sales, I was taught to look for crop variations when troubleshooting fields. In particular, I look for differences that resulted from the hand of man (repeating, parallel, straight edges) versus the hand of nature (irregular edges, different shapes, less consistent). As I drive around, I can't help but see all kinds of patterns in the growing corn crop from residue spread to band-applied manure and fertilizer applications. I used to run a lot of seed plots, so this is the time the personalities of the different hybrids and varieties starts to show. I don't do the big plots anymore but do a lot of split-planter comparisons which give me field-length comparisons to weigh with the grain cart and yield monitor. Leaf type, growth rate, plant color (Oliver green, John Deere green) all really pop in my eyes. There's always something to see and learn. One reason I love agriculture is that it is a fertile place for a curious mind.
As I write this report, I am in a hotel in St. Louis, Missouri in preparation for United Soybean Board project proposal selection meetings this week. As chairman of the Supply Action Team, our third of the USB directors have a lot of project sorting and prioritizing to do in the next couple days.
Soybean farmers have asked me "what are you doing with MY money?" In respect to the supply side projects, I can tell them there is a lot of homework on the way to their money being spent. Each of the three work groups has a big binder of proposals to review. Farmer directors see every research project proposal. It is work deciding what makes the cut.
The Supply Action Team is about growing soybeans better but also growing better beans to be attractive to buyers. Protein and oil content of "northern" production is always a consideration. Weed seed and foreign material need to be considered, too. On a national level, there's always something challenging soybean farmers in their fields that needs to be researched. It's important we grow a crop people want. There's still a lot to learn and deploy in our farming techniques.
Though we do have electronic board books, many of us would rather read through physical printed pages. It's easier to sit down for a few minutes to read and take notes after supper than to fire up the computer. Plus, for many of us it is easier on our tired eyes.
The reward from serving on a commodity board is less about the recognition or title, and more about the service with other farmers. It certainly isn't about a financial reward because we aren't paid for our time and there are many times one calls home to find the "perfect spray day" is going on while you are sitting in a meeting.
At dinner tonight, I can tell you there is a different story from every back yard. Farmers in the South are struggling with wetter than wet conditions while folks like me would like it a bit cooler and wetter. The diversity of a single high acreage crop like soybeans in a country like ours is significant. "How's the crop?" Is not an easy question to answer.
It's clear to me that after more than a year away from my fellow farmers on USB, seeing them again brings a perspective I need to hear as I wait for the rain in my own backyard. I believe farmers make better collaborative decisions when face-to-face bouncing ideas off each other – like when we lean up against the pickup, stirring the gravel with the toe of our boots, talking it out.
Tom Oswald farms in Cherokee County, Iowa. He is on the United Soybean Board, serving as chairman of the supply action team.