LARCHWOOD, Iowa - The hits kept coming for Rick Moser and his northwestern Iowa operation, but through the 2.63 inches of rain over the last two weeks, Moser and his crew have been able to get a good bit of harvesting done.
He said just about 200 acres of corn have been harvested for grain and yields have pushed up to 205 bushels per acre in some spots with 177 being the lowest. Moser used 96- and 99-day hybrids in those spots and, unfortunately, moisture levels have reached 30% in some cases.
"We are grateful for a robust drier system that can handle this wet corn," he said.
Moser said his soybean harvest will begin the week of Oct. 7 for the sub-2.0 maturities and silage chopping is all but complete on the operation.
"There is a new sense of urgency with this since the killing frost is forecasted later this week," he said.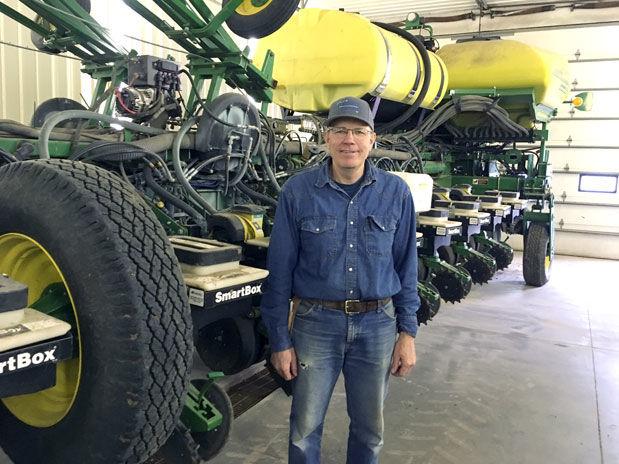 While Moser said his operation should be spared from the worst of the snowfall, he said any is too much at this point for the crops.
Although plans have been very shaky at best for most operations in the Midwest this growing season, Moser said he still wants to make sure applications are set up properly. He said he had some lime delivered to be spread this fall and set up his plans to make sure his nitrogen, potassium, and phosphorous are applied immediately after harvest to supplement the hog manure applications.
"It's a weather issue to get it done," he said. "Want the P and the K down before we kill it."
Overall, Moser said that the fields have been surprisingly firm for all the rain they've had over the months and he was even able to get out into some fields to harvest on the day of the report, Oct. 7.
"Try and maintain a positive attitude in what looks to be a wet, slow harvest," he said. "Sitting in the yard and twiddling your thumbs is nerve-wracking, so I'm just grateful we've been able to get out there."