In northwestern Iowa, we continue to have warm temperatures and spotty showers.
We have had between a half and 1 inch of rain fall in past week. All the corn is pollinating at this time, and we have applied fungicide to the acres we had planned on treating. Next week we will be treating all our soybeans with both fungicide and insecticide.
I have found a few aphids and numbers usually continue to increase, so we are going to treat for them. I will continue to scout fields in coming weeks, seeing how pollination went. I feel conditions are pretty good, so I'm not expecting any issues.
In the meantime I continue to have Zoom virtual meetings. I helped the National Corn Growers Association (NCGA) lobby non-corn states this past week, visiting with congressional leaders from California, Utah, Massachusetts and Connecticut. We shared info on biofuels, livestock, trade and how the COVID-19 pandemic was affecting agriculture.
This coming week I have a few more Zoom meetings with the U.S. Grains Council and NCGA. I also will be preparing for my father's estate auction being held Aug. 1.
We've shared a lot of memories as we clean equipment, go through buildings getting things prepared for the sale. My dad produced 60 crops and lived at same location for 55 years.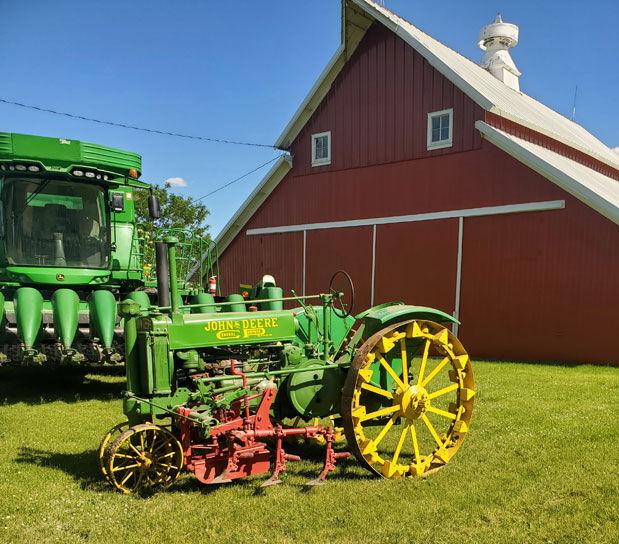 Family received the news this past week that Machinery Pete was going to attend auction. The sale will consist of equipment from the early 1900s to 2014, so there's something for everyone. It will be a public and online auction.
Watching my dad's legacy be sold on auction will be an emotional day but I know several have been through the same experience and it is part of our farm family's life.
I hope everyone is "hanging in there." That's been my response In 2020 when someone asks "how are you doing?"
Kelly Nieuwenhuis farms in O'Brien County, Iowa. His report was filed July 26.