Jerry Mork came to farming after moving around the U.S. and overseas for careers in the oil industry and the medical field.
"I have always had the desire to farm and never thought It would be possible," he said from the shop of his farm near Pierpont, west of Webster, South Dakota.
He spent 12 years in the oil industry following attending North Dakota State college of Science for two years, working in the western U.S., Alaska, Northern Canada and the Middle East. Then he went back to school at DeVry University in Kansas City, Missouri, followed by the University of Nebraska-Lincoln and landed a career in engineering working with medical equipment.
He started farming in 1997 while still living in Nebraska and bought a farm back home in South Dakota just a couple miles from where he grew up and where his mother still lives.
"Slowly, step by step, I started buying land and watched it come together," he said.
Mork grows wheat, corn and soybeans. He raised cattle until about 10 years ago – about the time he got into seed sales. He sells Latham Hi-Tech Seeds.
Mork, 63, will serve as Tri-State Neighbor Crop Watcher for northeastern South Dakota for this growing season.
In mid-April, he typically likes to start planting his spring wheat. But this year he was getting ready to harvest the corn that was left in his field over winter. Wet weather plagued the entire last season. Unable to plant in some areas, he claimed many acres under the prevent plant provision of crop insurance in 2019 and expects additional PP claims this year.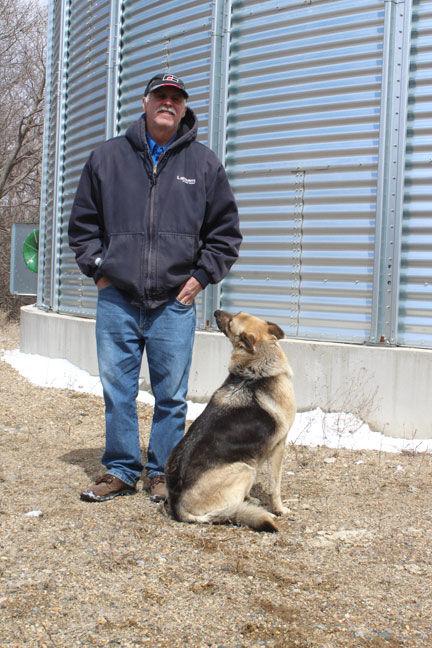 "The water has just been frustrating over the last several years, especially the last two," he said.
The area was absent of any heat units during the 2019 summer, he said. Then, snow came in early October 2019 and the rain wouldn't quit. It disrupted harvest and made some soybeans too wet to combine. Mork was harvesting well into December until a foot of snow put an end to field work.
Markets have been frightful, too. Mork is hopeful that once the COVID-19 pandemic settles down, China will resume commodity purchases and things will improve for U.S. farmers.
Despite the challenges, Mork finds farming exciting challenge. There's so much to learn, he said, and new things to try.
In recent years, Mork has gotten into variable rate planting and other precision technology.
To ease his water woes, he's looking to tile more ground. He said tile is a huge help in managing excess water and promoting soil health along with large reductions in soil loss due to erosion as well as keeping fertilizers and chemicals from entering our waterways. Tile maintains the proper ratio of water in soil to meet plants health needs.
"It makes the ground healthier. With the push for soil health, it's a huge deal," he said.
Mork and his wife, Rita, have two sons. Brian is a senior at Webster High School and works at a lumber yard. He plans to attend the University of Nebraska-Lincoln, where his dad went, to study architecture. Matthew is a freshman at Webster High and works at an equipment dealership in town. This year he will farm 25 acres of his own for an FFA project.
"He's full bore into farming with me," his dad said.
Mork aims to inform other kids about farming, too. As president of the Clark/Day County Farm Bureau, he's organized events to teach about farm safety for area FFA chapters.
He also serves as Grand Knight of the local Knights of Columbus chapter, which has been busy delivering meals to those in need and filling other community needs during the COVID-19 pandemic.
When the world isn't shut down, he enjoys Husker football, snowmobiling and attending wrestling meets to watch his younger son compete