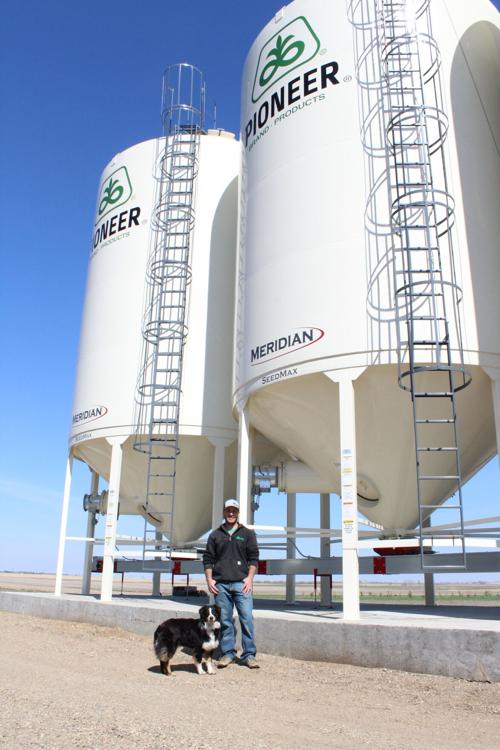 I hope every one had a fun-filled Fourth of July last week. Due to drought conditions in our area, fireworks were prohibited and discouraged. This was a little bit of a disappointment for our kids, as it's always a highlight for them to watch and participate in. Grasslands and pastures are extremely dry and even a small fire would be devastating for ranchers already concerned about grazing conditions or getting enough hay put up.
Our family trip to the Black Hills was a success. As a way to pass the time, we had our older two daughters keep track of license plates while we were traveling and they came up with 46 of the 50 states over the course of the three-day trip, most of which was in the Hill City-Keystone area. I do think it is pretty amazing that our quiet state is able to draw people in from all over the country.
Our area was fortunate enough to catch rain over a broad area at the beginning of last week, mostly in the early hours July 6. It was a gentle rain and puddles did not stick around for long. At our farm we received just under 0.85. Areas to the west and north of us had totals ranging from 1-1.45 inches. It was a much needed rain. Corn was especially hurting.
This rain will by no means make our crop, but will hopefully keep the crop progressing. At our place, it will be another couple weeks before we see any corn tasseling and we will need to see more rain by then to supply the high moisture demand of a corn crop during the silk and pollination stage.
We saw some of our earlier planted soybeans beginning to flower last week. With the exception of being a little slow to develop during the vegetative stages I do not feel the soybeans have shown as much stress from the lack of moisture in comparison to the corn. The soybean plant is still relatively small compared to the corn and just hasn't had the water use demand yet. That will change in the coming weeks.
Winter wheat harvest will be starting in the next week or so in our area. I was down in the Pierre area over the weekend and saw a few combines rolling as far north as Agar. Spring wheat will be a little ways out yet and will not be near as productive as winter wheat. I have seen a fair amount of spring wheat fields already cut and put up for hay due to poor growing conditions and poor grain production.
Pasture conditions are still struggling. Even with the rain, grass will maybe green up but will struggle to put out much for growth.
It was announced earlier in the month that all highway ditches would open for haying early this year. There are many that have taken advantage of the early release to try and utilize that hay before it has dried up. Feed will be tight for some this fall. At least with the last rain, we will be able to have corn tall enough to put up for silage!
At our place we are continuing to keep busy with haying and fencing projects. We have a list of inside "rain day projects" that has been building over the last couple months due the lack of rain days. We were able to begin a few of those projects last week, starting some maintenance items on our combines in hopes that they will get used this fall. I hope to see a few more shop days in the near future!
Jeremy Stoecker farms with his dad and brother in Faulk County. They raise crops and cattle while Jeremy also runs a seed business.