For more than 20 years, Brian Pfarr has worked with farmers to implement sustainable practices and improve soil health.
It was at a training session where he was presenting advice on growing cover crops that a farmer in attendance asked if he practiced what he preached. He had already made efforts to reduce tillage on his Redwood County, Minnesota farm. But the question spurred him to experiment with cover crops, and he's been doing it ever since.
Tri-State Neighbor will be following Pfarr's upcoming growing season with bi-weekly reports. He will serve as Tri-State Neighbor's Crop Watcher for southwestern Minnesota.
Pfarr, 44, is the fourth generation on his farm near Lamberton, Minnesota. Farming with his dad, Bill, he raises corn, soybeans and wheat and runs a cow-calf operation with 50 head of stock cows.
After high school, Pfarr attended South Dakota State University and earned a degree in agronomy. He worked 15 years for the Natural Resources Conservation Service. Today, he works as a resource specialist with the Redwood County Soil and Water Conservation District.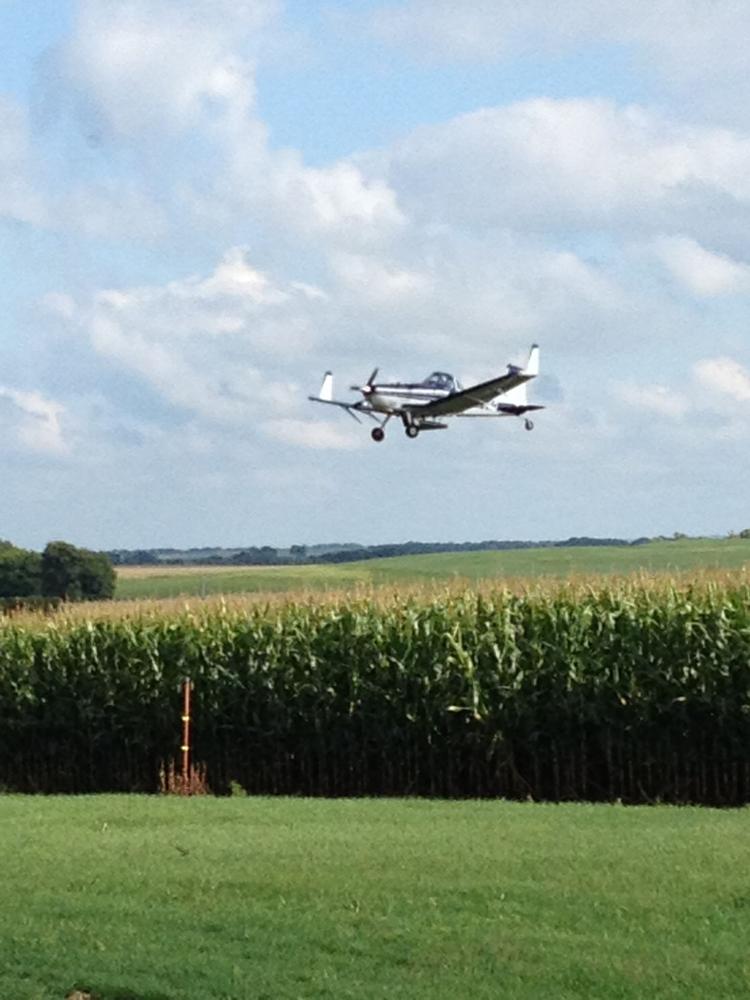 He was instrumental in getting the Minnesota Soil Health Coalition kicked off last year, and he serves as chairman of the board. He likes that the coalition takes ideas from farmers and provides a voice for them when shaping policy.
"It's farmer-led and farmer-driven," he said.
The soil health coalition also provides a good resource for farmers starting out and changing their practices, he said. Board members like himself serve as mentors, and they often field questions via email or over the phone. It helps to share their experience, Pfarr said.
"We can tell them, 'do this, don't do this,'" he said. "We have taken a lot of the mistakes out of it for them."
Pfarr started farming with his dad in 1991. He started to reduce tillage in 2000 after noticing the snow banks turning black with soil blowing off of their fields.
"We paid a lot of money for this land, and we're just letting it blow," he said. "We got rid of the plow to get more residue on the surface."
A decade later, he added cover crops, started grid sampling and put a finer point on his nutrient management plan. He's raised the organic levels of his soil, allowing him to put on less nitrogen and achieve the same yields he did before planting cover crops.
Improving soil has also paid off in challenging years like last year. Like much of the Midwest, Redwood County had a wet growing season and quite a bit of prevent plant acres. But because Pfarr's fields are high in organic matter and handle water efficiently, he was able to plant where a conventionally managed field would have been too wet.
He went with a 100-day corn variety and yields came in at an average 190 bushels per acre. Soybeans averaged 52.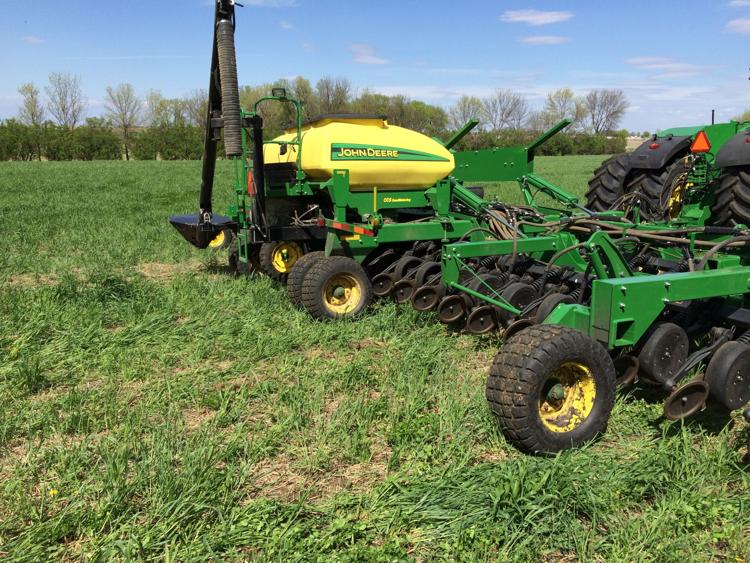 "I couldn't complain at all," he said.
It helped that he has on-farm storage as well as both an elevator and an ethanol plant nearby where he can deliver grain. The ethanol plant is a good option for taking corn harvested at high moisture levels.
This year, some farmers in his area had done field work by early April. Pfarr was hoping to get started planting spring wheat before the end of the month.
Throughout the season, Pfarr is willing to share what he's doing with others. He always has a conventionally managed field next to a field where he's implementing soil health practices. It makes for interesting side-by-side tests for measures like infiltration rates, compaction and worm counts.
When he's not farming or helping others on their soil health journey, Pfarr keeps busy in his community.
His three kids, Brenna, 12, Grayson, 7, and Reagan, 5, attend Red Rock Central Schools. He's a long-time member of the Lamberton Fire Department and the Sons of the American Legion.
"I really try to support the community in any way I can," he said.