Retired farmer John Gill collects relics of the past. He enjoys model cars and tractors, but his favorite sits outside his rural Montrose, South Dakota home – a 50-year-old John Deere tractor.
Gill, 77, still uses the 4020 John Deere diesel year-round to mow ditches and the yard and push snow. He's had the tractor since 1988 when he traded in his 4010 model at a dealership in Letcher.
"They said it was too good to salvage," he said.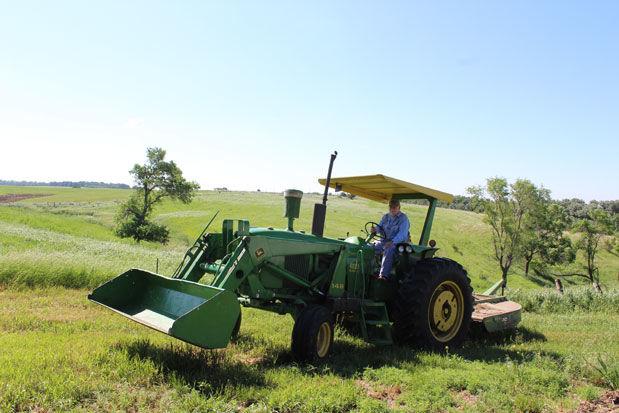 Since then, he's done his share of tinkering with the Deere. He enjoys spotting his model in old advertisements and drawings, and he's collected a few of those. He had the opportunity to bid on his tractor's twin at a neighbor's sale, but decided he'd rather stick to collecting the toy models.
"The problem with having two tractors is you've got to walk back to get the other one all the time," he said with a laugh.
Gill noted the features of his 1970 model. John Deere moved the controls the year before from shifting levers on the left of the steering wheel to a control box to the right of the seat. The company stopped making the 4020 in 1972.
Gill lives on the land his grandfather homesteaded in 1888. Gill farmed first in the 1970s, but went to work in construction when the farm crisis hit. After 20 years, he took up farming again but now rents his land.
Military service has been a long tradition in his family. His great-grandfather fought in the Civil War and his dad, Alfred Gill, was in the Battle of Argonne that ended World War I. He still has his dad's wool military jacket.
"John is very proud of his farm and his ancestors who struggled to homestead the farm years ago," his sister Kathleen Fox said.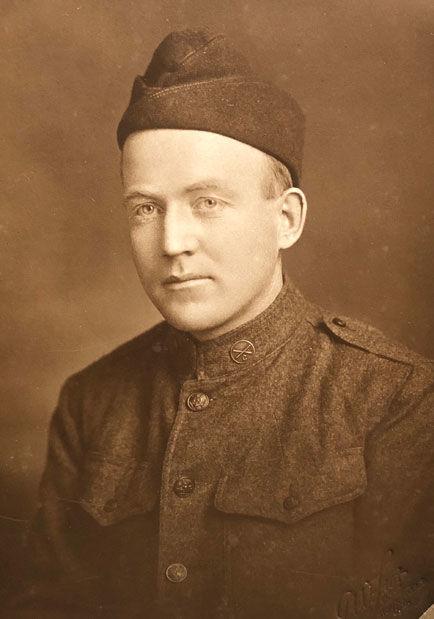 Fox wrote a brief history of their father's service. Alfred Gill boarded a ship for France in 1917. He rarely shared stories from his time in the trenches, Fox said, but a few of the memories he talked about included waking up in a foxhole with a rat chewing on his ear, trading English lessons for fresh drinking water with a French family on the edge of Paris and sailing past the Statue of Liberty with thousands of fellow soldiers returning home.
Fox said her father was a great example of patriotism. Growing up, the family never missed a Memorial Day or Veteran's Day celebration.
"My dad was proud to sing along with all the meaningful patriotic songs, with his hat removed from his head and his hand on his heart, as the Pledge of Allegiance was recited," she wrote.
John Gill served in the Army during the Vietnam War, stationed in Korea. He visited home once during his service, to see his dad before he passed away. Catching a mlitary flight home, the plane was filled with caskets of soldiers killed in Vietnam. Gill said it made him thankful to have been in Korea instead of on the war front.
"I realized I was pretty lucky," he said.