Agriculture has been deemed an "essential" business in this nationwide COVID-19 pandemic, and farmers are gearing up for planting season as normal. But agricultural companies are shifting the way they do business to adhere to social distancing guidelines while continuing to serve customers.
Like many business, Central Valley Ag closed its office to the public across its territory, which spans Nebraska, Kansas and Iowa. Employees are working from home when they can, meetings take place remotely, and incoming truckers aren't allowed in the building.
"We're taking a lot of extra precautions," said Bryan Reichmuth, Central Valley Ag's senior vice president of operations based in York, Nebraska.
But business continues as usual, he said. They're preparing to get into the fields to apply fertilizer and making seed deliveries.
"That part is going well," Reichmuth said. "The weather is the bigger hold up. It's pretty wet in most of our area."
The first wave of input products needed – fertilizers, seed treatments, and herbicides were available across Minnesota for planting time, said Bill Bond, executive director of Minnesota Crop Production Retailers.
"Even a day or two lost in the height of the spring season, due to limited crop inputs, and planting and fertilizing and treatment, that would set agriculture back," Bond said. "With an already fragile economy in agriculture, that is just not something that anybody wants to imagine."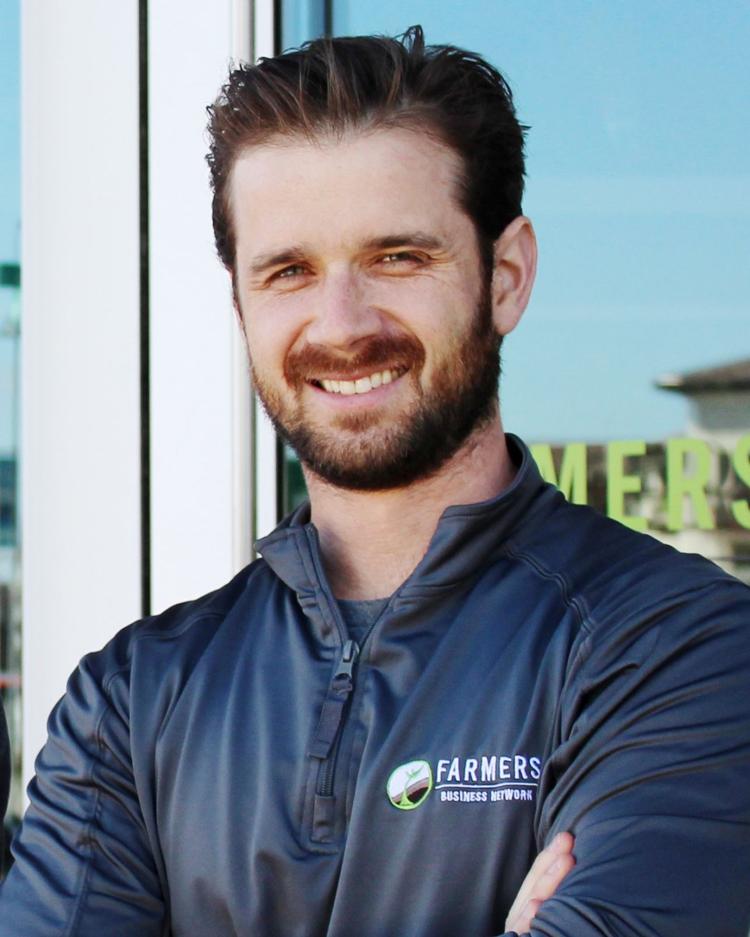 Bond said crop retailers have assured him supplies are adequate for planting.
As they prepare to get into the field for planting, farmers are getting their seed orders this time of year. Companies delivering the seeds are taking precautions by doing drop-off deliveries without social interactions or calling ahead to make sure it's OK to stop by.
Farmers picking up their orders at Farmers Business Network (FBN) warehouses, can pull up and honk their horn to have their order loaded while they wait in the vehicle. They're able to provide an electronic signature.
Farmers Business Network (FBN) has always operated with an online-first model, allowing customers to compare prices and order their seeds and chemicals through the company website.
"Now it's turning out to have health and safety benefits that we had never thought of," FBN co-founder Charles Baron said on the phone from his home in California March 26.
The company has implemented work from home for many of its offices and 450 employees, while ensuring extra support, protections and resources for its warehouses and distribution facilities.
FBN is still busy processing new orders for seeds and chemicals. Last fall's late harvest and expectations for a wet spring prompted many growers to wait to place their orders, Baron said. They have plenty of seed and chemicals on hand, he said.
Many ingredients that make up herbicides and fertilizers are manufactured in China, but most companies had secured their order for the 2020 season before COVID-19 disrupted overseas shipping.
Baron said it's important that farmers are able to get the supplies they need so they can plant on time.
"We're making sure they're going to be able to keep rolling through planting uninterrupted," Baron said.
In an effort to keep the ag economy rolling, FBN is offering some financial help. This year, the company launched a finance arm, offering operating lines of credit and loans for equipment, land and inputs. When the Federal Reserve dropped interest rates, the company saw a surge in demand for refinancing land, Baron said. Variable rate mortgages were as low as 1.93%, and 30-year fixed rate mortgages were at 4.03% — down nearly 2% from 15 month ago.
"The savings are really substantial," Baron said. "This is really a historic opportunity for growers who own land to refinance."
The U.S. Department of Agriculture Farm Service Agency is extending loan application deadlines and relaxing its process for making loans. It's also temporarily suspending certain foreclosures.
"We recognize that farm loans are critical for annual operating and family living expenses, emergency needs and cash flow through times like this," South Dakota FSA's acting executive director Jamie White said in a news release. "FSA is working to find and use every option and flexibility to provide producers with credit options and other program benefits."
Minnesota Farm Guide's Andrea Johnson contributed to this story.