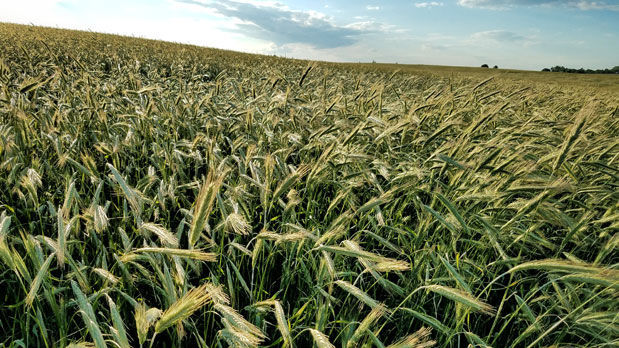 When it comes to combating climate change, agriculture has the answers, according to a panel of ag leaders.
South Dakota Farm Bureau hosted a panel on Climate Smart Agriculture at its annual convention in Sioux Falls Nov. 20, featuring Nancy Labbe of the Nature Conservancy, Doug Berven of Poet ethanol, and Carpenter, South Dakota farmer Jared Knock, who helps other farmers navigate regenerative ag programs.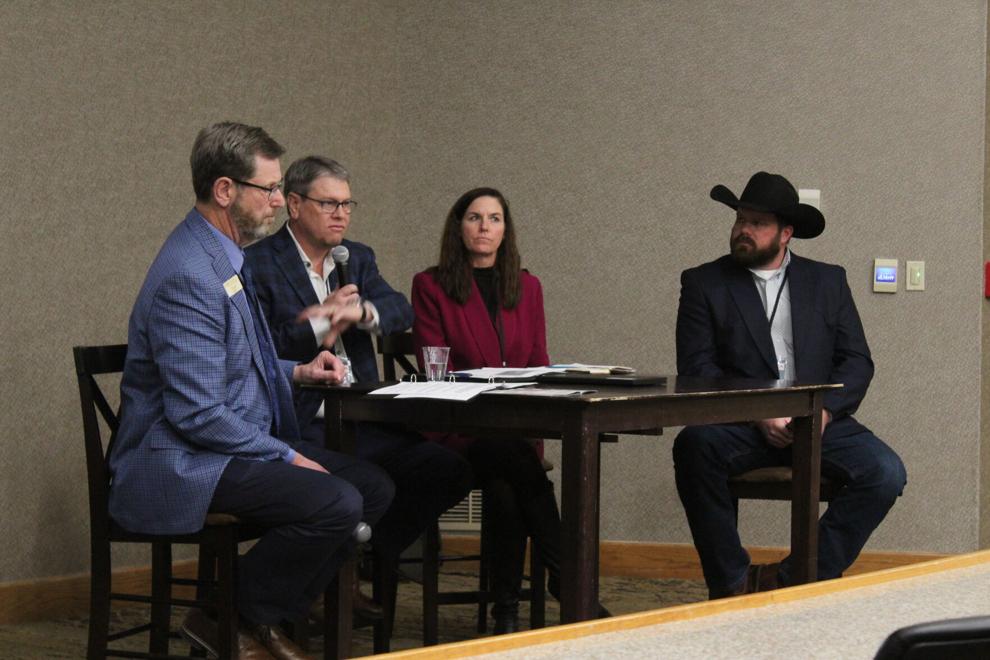 Knock took listeners back to the time when the hot debate was whether eating meat aligned with environmental goals. Cattle producers like him were told not to ante up and join the conversation, he said.
But as companies start to look at farmers' fields as carbon banks, the tables have turned.
"Ag is sitting here with the winning hand," Knock said.
His farm has been on a mission to implement regenerative practices for the last decade or so, interseeding cover crops, fine tuning nutrient applications, and rotating pastures their cattle graze. His goal is to make this way of operating not just the environmentally friendly thing to do but the most profitable, too.
Farmers have a major role to play when it comes to the future of the nation's energy and fuel production, according to Berven. He foresees more and more fuel being produced from the land rather from below the surface.
"We're going to reinvent energy in this country, I'm convinced, and it's going to start with the farmer," he said.
This year, Poet piloted its first carbon credit program, known as Gradable, around its ethanol plant in Chancellor, South Dakota. It's aimed at producing fuel that meets the regulations for California's fuel market.
The uncharted carbon market and the bevy of conservation programs available to farmers can be confusing.
Knock runs a consulting business helping farmers navigate programs like the Conservation Stewardship Program that can provide rewards for farming in ways that improves soil health. There are 17 such programs available in South Dakota from nine different organizations, according to Knock.
For farmers that are already planning to go that route, layer those incentives with a premium for generating carbon credits can be a bonus, he said. Most companies pay $5-$15 per acre for collecting data from the land.
"If you're going to make the change, look into a company who is going to pay you for it," Knock said.
Policies are trending toward climate smart practices no matter what, Labbe said, and it's important for farmers to be at the table as new regulations are set. As farmers ante up to the conversation and tell their story, having data that resonates with consumers can be a game changer, she said.
On their Nebraska Sandhills ranch, her mom keeps notes on how many antelope she spots, she said. That can be a tangible example of how regenerative practices align with nature.
"If you tell your story, you've got to have the data to back it up," Labbe said.
A pair of South Dakota farmers shared their practical experience for farmers looking to adopt soil health practices.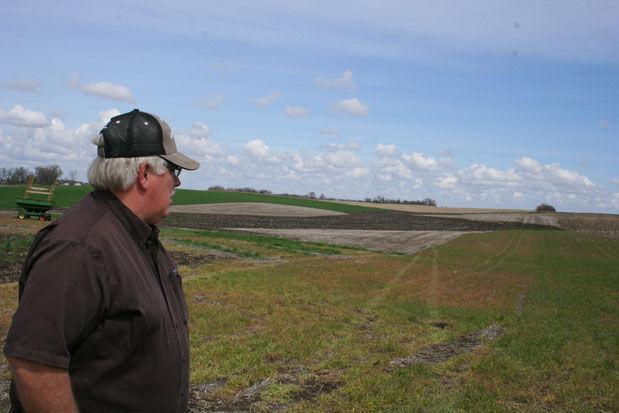 South Dakota Soybean brought in Frankfort farmer Jamie Johnson and Carl Eliason of Renner to share what they've learned by planting cover crops. They made up a morning panel at the organization's Ag Outlook conference in Sioux Falls Dec. 9.
For those new to planting covers, Johnson said to start small where there's the least risk. The South Dakota Soybean Association board vice president first grew rye in her garden and grazed cattle on cover crops on two small fields of 40 acres near her home.
"Start on the smallest field you can," she said.
Rye is a good choice for a beginner cover crop, Eliason said. The former Tri-State Neighbor Crop Watcher blends 50 pounds of rye with his fall phosphorus and potassium. He makes a pass over the field when there's the best chance of rain in the forecast.
It's important to plan ahead and know how the rye will be terminated in the spring, Johnson advised. At her Spink County farm, they don't have a window of time to use the roller crimper, so killing it off with chemicals is the go-to method.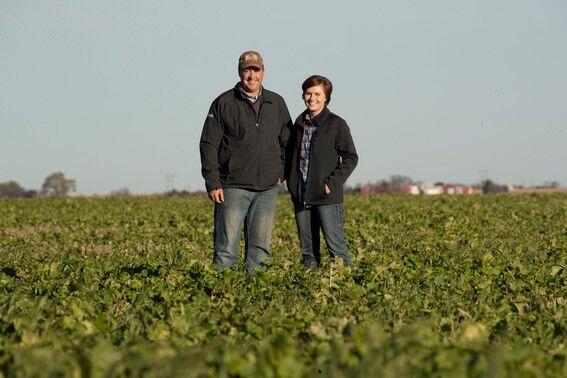 Residue hasn't been a problem for either farmer. On Johnson's Spink County farm, the rye grows only about 6 inches tall by spring, so they don't even need a trash whip to clear the growth as they plant, she said.
Eliason noted that earthworms make quick work of the residue. Walking his fields in June and July, the ground looks almost bare, he said.
"It's amazing how the residue disappears," he said.
The farmers know there's benefits to using cover crops, but it's hard to put a dollar figure on the economic benefits. The value of nutrients left on the field is a value that's carried into next season rather than one seen on a check from the elevator, Johnson said.
Eliason said some of the value comes in what he saves on inputs. He uses half the fuel and half the herbicide he used to, he said.
On top of that, his crop is more resilient. This was the second driest year he's experienced in his farming career, he said, but he had one of his best corn crops.
"My yields aren't dropping," he said.
Janelle is editor of the Tri-State Neighbor, covering South Dakota, southwestern Minnesota, northwestern Iowa and northeastern Nebraska. Reach her at jatyeo@tristateneighbor.com or follow on Twitter @JLNeighbor.