When families fuel up for summer road trips, they could have a new option at the gas pump.
President Trump has promised to make E15 ethanol blends available year-round for the first time, but some groups want to go further and are asking to make E30 a legal fuel for all vehicles. The Environmental Protection Agency proposed a rule for year-round E15 sales this spring, and now that the public comments are in, groups are pressuring the EPA to make a decision by June 1.
That's when fuel blended with 15 percent ethanol would be pulled from the market under current laws. Because it's said E15 vaporizes in hot temperatures and contributes to smog, it can't be sold between June 1 and Sept. 1.
Ethanol supporters argue that smog concerns are unfounded, and rather there's plenty of proof that E15 is good for the environment. They say that removing E15 from the market during summer months only confuses consumers and limits growth of the ethanol industry.
"Ethanol, we believe, is our strongest growth market," said Lisa Richardson, executive director of South Dakota Corn.
While E10 ethanol blends are the norm today, elevating E15 with year-round sales would mean a 50 percent increase from current ethanol usage. Corn farmers are in desperate need of those markets, Richardson said.
"It's our next big step for farmers in this country," she said.
While South Dakota Corn and other agricultural groups strongly support the proposal to make E15 available year-round, they are also calling on the EPA to be more transparent with its renewable identification number (RIN) system, which offers waivers to oil refineries that can't meet standards for using renewable fuels. They see it as another factor holding ethanol back.
RIN waivers add up to 900 million bushels of corn that could be used to make ethanol, according to Richardson. That's a big deal as the carryover for corn grows to 2 billion bushels, she said. She and others are skeptical over whether RIN waivers are necessary.
"Publicly, we don't know who is getting these waivers," she said.
While Richardson and others look for approval of E15 sales year-round, some small but vocal groups are pushing for more.
"The whole point of having the higher blends is to follow the Clean Air Act that Congress passed. If E15 is better than E10 at doing that, then why would we stop at E15?" said Doug Sombke, president of South Dakota Farmers Union.
With a group that includes Watertown-based Glacial Lakes Energy, Nebraska Farmers Union and others, he is pushing for the EPA to go one step further and approve E30 ethanol blends for sale in standard vehicles. Currently, the higher ethanol blend is approved only for flex fuel engines.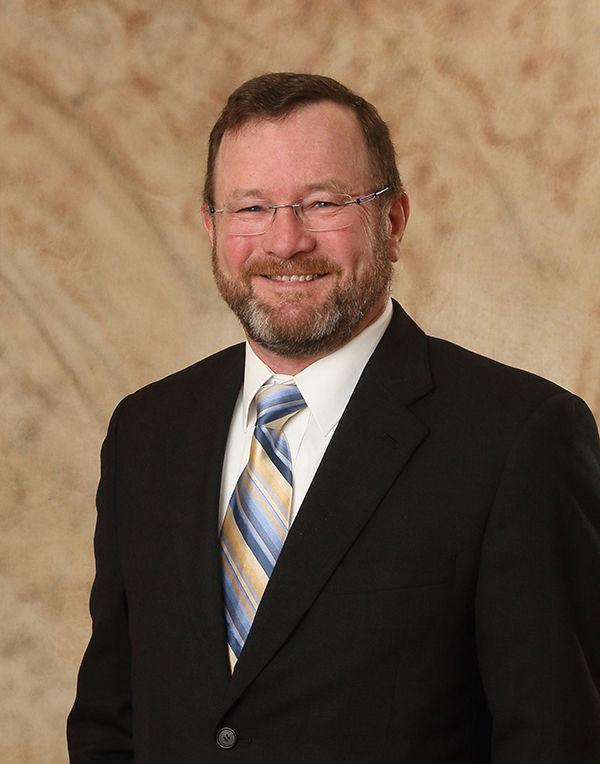 It took nearly 10 years to move from getting E10 blends at the pump to today's fight for E15. Sombke worries that if they wait through another 10 years of testing and arguments to make the move to E30, there won't be many farmers or ethanol plants left.
"We can't afford to go another 10 years at this rate," Sombke said.
The EPA builds its rules on ethanol based on outdated and inaccurate emissions studies, according to Sheldon, Iowa, native Dave Vander Griend. He is president of Urban Air Initiative, another group working with Farmers Union in the push for E30.
"We're getting penalized for higher emissions," he said. "In the real world, we have definitely seen a reduction of aromatics, which are the bad actors in gas at the pump."
Upping the use of E15 fuels would reduce evaporative emissions and lead to cleaner air, he said, but the U.S. could do even more by approving higher blends such as E20 and E30.
"This is a small win, but it's also a big limit," Vander Griend said.
It also limits farmers, he added. They're sitting on a surplus of corn and a bounty of ethanol produced in their back yards, but they don't have the option of buying the fuel they make.
"It's like saying (to a farmer) you can't drink your own milk or eat your own steak," Vander Griend said.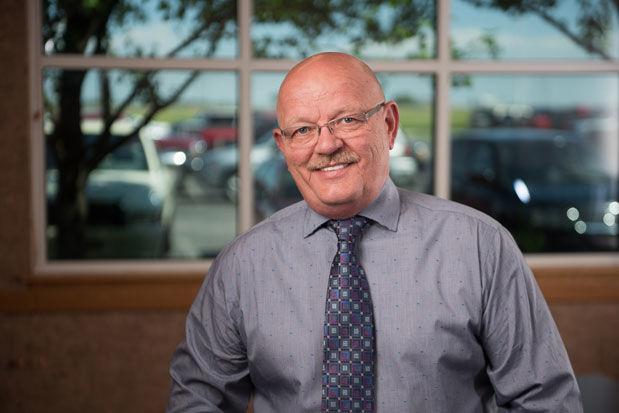 Sombke is hoping that once consumers have a choice at the gas pump that they'll see that many worries over its effect on vehicle engines and gas mileage are unfounded.
"People have just got to learn not to be afraid of higher blends," he said.
States including South Dakota and Nebraska are hoping to demonstrate that by filling state-owned vehicles with E30.
South Dakota Gov. Kristi Noem committed her support of the ethanol industry in her first State of the State address, promising to transition the state fleet to E30. State agencies are currently working through logistics to make it happen, according to the governor's office.
Meanwhile, Nebraska is poised to begin a year-long demonstration project in June. Working with an engineering team from the University of Nebraska, it will use 50 state-owned conventional vehicles in the study. Pairs of comparable vehicles – two state patrol Dodge Chargers of the same year, for instance – will be part of the test. One will fuel with E10 and the other with E30. Car monitors and driver logs will track mileage and fuel costs through the year, and they'll be keeping tabs on mechanical repairs and tune ups.
The Nebraska State Patrol, which already fuels with E15, will use 10 of its vehicles for the study. Other vehicles will come from state agencies including Health and Human Services and the Supreme Court.
The EPA gave Nebraska a special year-long waiver for using E30 in conventional vehicles. It's the first testing exemption of its kind.
Sarah Caswell is leading the program as administrator of the Nebraska Ethanol Board. She said she's excited to evaluate the impacts of using E30 on conventional vehicles, and she expects those impacts to be positive in several ways.
"It will be cheaper to drive cars on E30, and the increased use of E30 should help increase demands for ethanol, which will help our ethanol producers and farmers throughout the state, and therefore the state economy as a whole," she said.