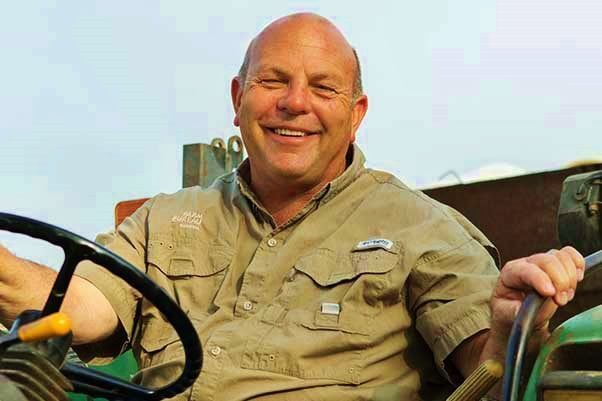 American Farm Bureau Federation President Zippy Duvall will be the keynote banquet speaker at the South Dakota Farm Bureau annual convention in Rapid City on Nov. 21.
The convention is set for Nov. 20-21, allowing members to decide policy priorities, hear updates on issues facing agriculture and learn from thought-leading speakers in the agriculture industry. Forward Together is the theme. 
Emceed by Mike Pearson, farm broadcaster and market analyst, Corbitt Wall of Feeder Flash and Kathryn Miller of the IMB Cattle Co. will headline the event, discussing issues impacting the beef industry.
The convention kicks off on Friday at 1 p.m. with delegate session. Delegates from County Farm Bureaus across the state will be discussing and voting on new policy for the upcoming year.
On Saturday, Nov. 21 a property tax conversation will feature Lesley Coyle, with the South Dakota Dept. of Revenue, Rep. Kirk Chaffee of Whitewood and Michael Held with Farm Bureau. Kaitlynn Glover of the Public Lands Council and NCBA Natural Resources will lead a private and public lands discussion. Additionally, Todd J. Janzen of Janzen Ag Law will present on environmental law and its impact on agriculture.
A short schedule follows, and a complete list of events can be found at www.sdfbf.org:
Friday, Nov. 20
9:30 a.m. - State Legislative Briefing
10 a.m. - District Caucuses
11 a.m. - Women's Leadership Team business session
11:30 a.m. - Membership luncheon
5:30 p.m. - Forward Together Social
6:30 p.m. - Forward Together Dinner
7:30 p.m. - South Dakota Farm Bureau Young Farmer & Rancher Auction
Saturday, Nov. 21
7:30 a.m. – Legislative Breakfast
South Dakota Legislators are invited to join Farm Bureau members to hear comments from South Dakota Congressman Dusty Johnson, followed by a panel discussion on property taxes.
Property Tax Panelists include:
Lesley Coyle, Department of Revenue
Rep. Kirk Chaffee
Michael Held, Farm Bureau lobbyist
9:30 a.m. – Legal Issues Affecting Agriculture
Todd J Janzen, Janzen Ag Law will present a session titled, "Consumers Become the New Regulators"
1:30 p.m. – The Beef Industry and COVID – What's Next?
Corbitt Wall, Feeder Flash
Kathryn Miller, Rancher / Owner IMB Cattle Co.
6:30 p.m. – Formal Ranchers Celebration Social & Banquet
Keynote Speaker: President Zippy Duvall, American Farm Bureau Federation