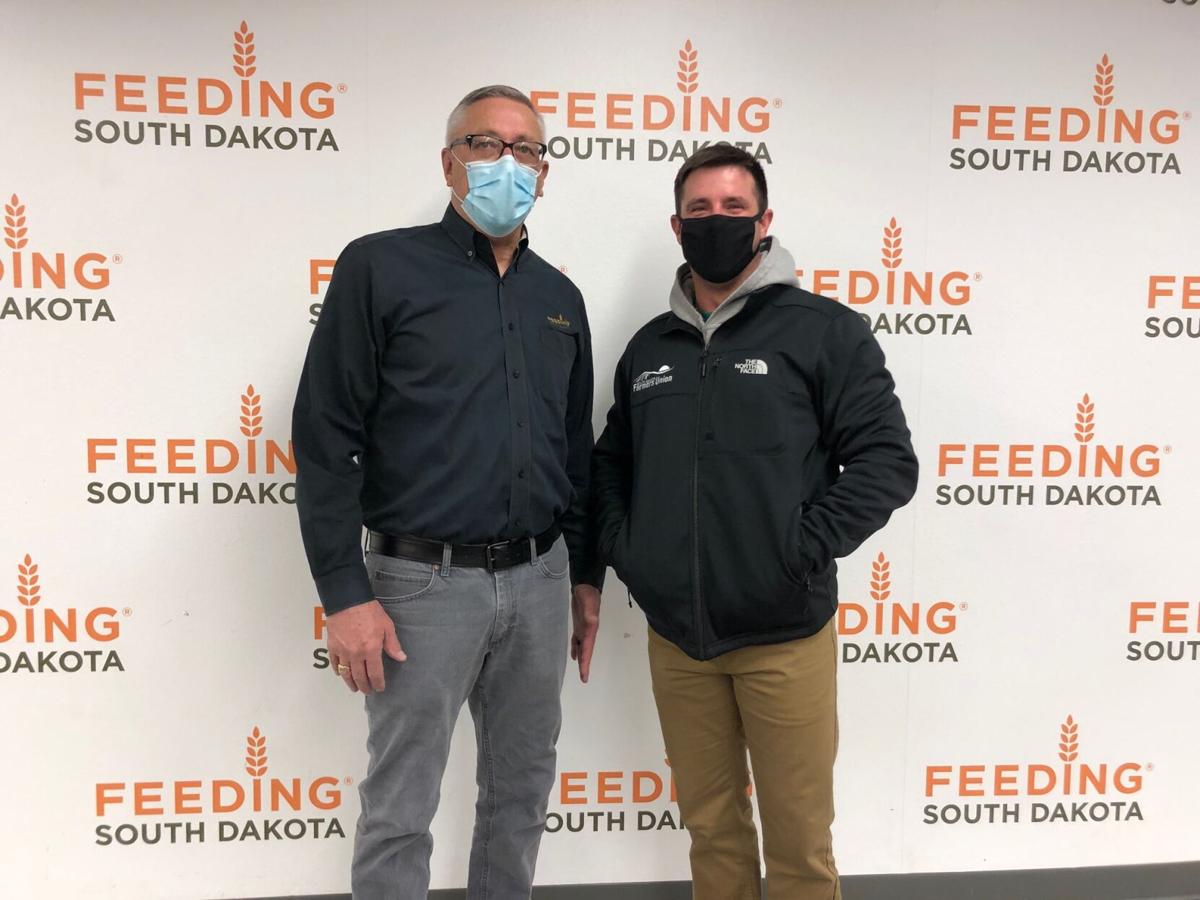 Farmers Union Enterprises teamed up with South Dakota Farmers Union to donate 35,000 pounds of pork ribs to Feeding South Dakota.
"COVID-19 continues to impact jobs and many South Dakota families continue to see their grocery budget shrink. We see this as a way to help," said Doug Sombke, president of both organizations. 
The donation comes at a time when demand for food has doubled, due to job losses during the COVID-19 pandemic, said Jennifer Stensaas of Feeding South Dakota.
"As we approach nearly a year of service since the pandemic began, we continue to feed many individuals and families who have never needed food assistance before," she said. 
Feeding South Dakota partners with nearly 350 non-profit agencies to provide food to those facing food insecurity in all 66 counties across South Dakota.
During the pandemic, to keep volunteers and those they serve safe and healthy, Feeding South Dakota closed food pantries in Rapid City and Sioux Falls. Instead, the organization established mobile distribution centers, where South Dakotans can receive emergency food boxes.
All told, Farmers Union Enterprises donated 150,000 pounds of pork ribs to various food pantries in the five states it supports: South Dakota, North Dakota, Minnesota, Montana and Wisconsin.
The pork ribs are from Redwood Farms, one of the entities in the Farmers Union family of businesses owned by Farmers Union Enterprises. Redwood Farms supplies premium pork products to high-end restaurants in New York, Chicago and other cities across the U.S.
COVID-19 also impacted incomes for South Dakota's family farmers and ranchers.
"We are all in this together," Sombke said. "COVID has impacted all of us – urban and rural alike."