Having lunch in a warehouse full of bees may not seem like the most idyllic experience, but at Albrecht Angel Honey Farm and Winery, it's a perfect setting.
Located 5 miles north of Huron, South Dakota, the Albrecht's newest honey extracting warehouse played host to the Big Tour out of Texas. First started by Texas A&M Extension over 30 years ago, a group around 80 Texans visited agricultural businesses all over South Dakota Sept. 23-27.
The group, along with members of South Dakota's own agri-tourism team, toured the Albrecht's newest facility, tasted a bit of their honey, and indulged in Bee Sting cake during lunch.
Albrecht Angel Honey Farm and Winery is a relatively new entity, although Jasen Albrecht has been extracting honey for nearly 30 years. The new facility, which added the winery aspect to their operation, was designed for two purposes – agri-tourism and expansion.
"Our goal is to bottle, and this facility has been a 28-year process," Albrecht said during the tour.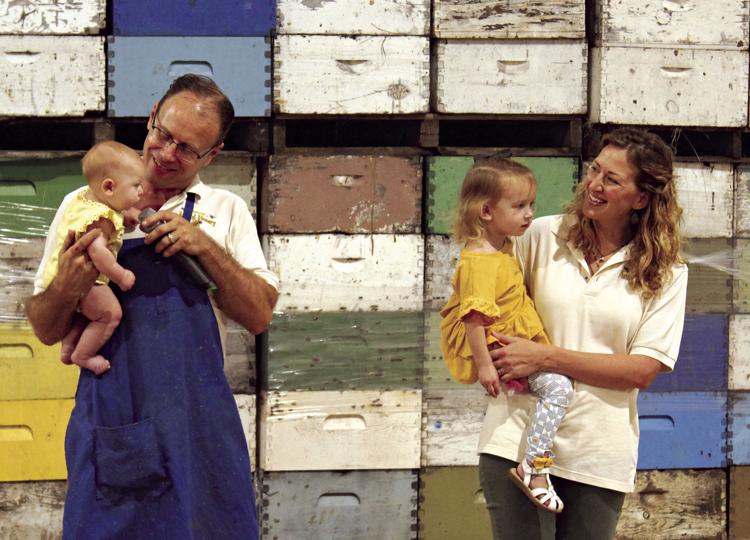 As of this year, the honey farm – which is run by Jasen and his wife Heather – now has hives in more than 200 locations across South Dakota and parts of Minnesota. It adds up to more than 7,000 hives or 15 semi-trailers full of bees that get transferred all across the country depending on the time of year.
With the new facility, the farm went from processing honey in a hollowed-out school bus to a 300-foot warehouse where the Albrechts can run through close to 2,000 pounds of honey in an hour.
Extracting and bottling honey is a business goal that is on most every honey producer's mind. For the Albrecht's, the newest opportunity they've discovered is agri-tourism and hosting tours much like group from Texas that visited Sept. 24.
Because honey is such a sought after commodity, Albrecht said he has friends and family come up to visit that want the full "red-carpet experience." He and Heather prepare lunch, get them out in the field in full bee-keeper outfits, and even let them sit in on the extracting process. After a few years of doing this, he realized the value that could add to his business.
"That's typically what we do for our family but we're realizing that's marketable as well," Albrecht said.
Because the margins are so tight all across agriculture, Albrecht said agri-tourism could really keep a lot of business afloat. Eventually, he plans to add a loft to the new warehouse to give guests a place to stay overnight.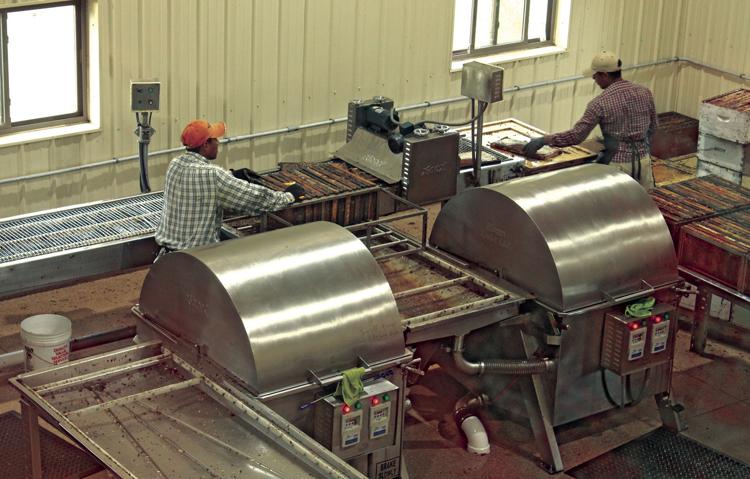 Albrecht Angel Honey was a stop on the Texas Big Tour due to their connection with Peggy Schlechter and the Highway 14 agri-tourism workshop. Schlechter, who is a South Dakota State University Extension community vitality field specialist, was tasked with helping coordinate the Texas tour's first-ever South Dakota visit.
"We knew we wanted to take them off the interstate," she said. "So many people just go across the interstate in South Dakota and don't really see anything."
Schlechter worked with the state tourism office to bring the tour along the Highway 14 corridor. The tour started in Brookings and traveled to Pierre and Eagle Butte.
"We wanted to get them on the roads less traveled," she said.
In their near future, she'd like to see a band of those Highway 14 operations get together to offer a package-like experience. Tourists could visit several operations over a weekend.
"We hope to get tourist stops to educate, entertain, and allow people to experience agriculture," she said.
It could also make a big difference to small towns that can offer services to people stopping by, she pointed out.
You can learn more about Albrecht's Angel Honey Farm and Winery at their Facebook page.
Reach Schlechter at peggy.schlechter@sdstate.edu.