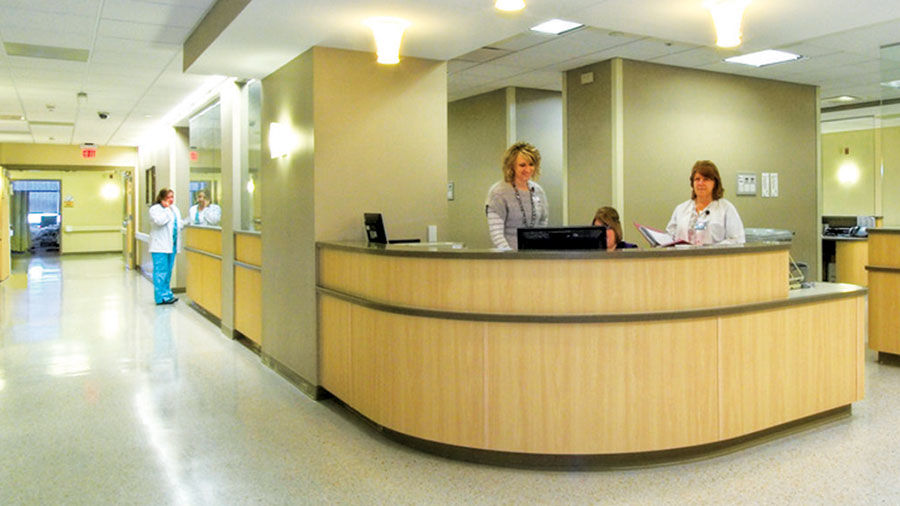 Health insurance is likely something that most people don't enjoy discussing. It will never be a popular talking point at the Thanksgiving table, the local watering hole, or any other get-togethers with friends and family. However, it's something that farmers have been talking about in recent years for all the wrong reasons.
Self-employed people like farmers are finding health insurance very expensive to purchase and maintain. Sometimes it's even hard to find adequate health care, let alone pay the bill, in rural America. It's been this way for decades, but some farm organizations are working to change that.
"If you take a look at the cost of maintaining healthcare without the benefit of being on an employer's plan, the price quickly becomes unattainable for a lot of rural folks," said Krystil Smit, executive director of the South Dakota Farm Bureau. "We've seen this trend long before the onset of the Affordable Care Act (ACA) Marketplace, but once that came into effect, we saw insurance get even harder for rural folks to afford."
Many of the state's farmers and ranchers can't access any of the subsidies available on the marketplace to offset some of the costs, so they end up carrying the burden alone. The South Dakota Farm Bureau says one or both spouses on a farm typically have to find off-farm employment to help cover the cost of health insurance.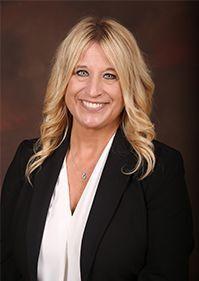 "When that isn't an option, we see many of our farmers and ranchers going without health insurance," Smit said.
Nick Ihnen farms near Redfield, South Dakota, and recently started an agronomy consulting business. He found out firsthand just how hard affordable health coverage is to find after leaving employment in a local business.
"I spent time as an employee of the local co-op and as a Pioneer field agronomist over the last 12 years," he said during a phone interview. "I was putting in a combined 70-80,000 miles every year in each job and wanted to be closer to home for my wife and four young kids. So, I started this business with two other partners and found out right away that health insurance options are expensive."
His wife, Bekah, had no problem finding work off the farm, but that didn't solve all their challenges. Two of their four kids were still at home and not old enough to go to school. That meant they had to find daycare.
"At the end of the day, this arrangement took my partner (Bekah) on the farm away from my operation," Ihnen added. "In the long run, she's working to pay the health insurance. She doesn't contribute much to our checking account because there's not much left after paying the monthly premium."
So, the South Dakota Farm Bureau decided to find a way to fill that healthcare need for their members. In a survey of its members, 70% said health insurance is a big problem because most were paying between $2,500 and $3,000 a month in premiums. The organization started laying some groundwork that eventually amounted to legislation South Dakota lawmakers approved this session. Details of the coverage are still being worked out.
"Other states started working on the health insurance problem even before we did," Smit said. "Tennessee was the first to establish a program like this, but there are several other Farm Bureau's doing it as well. Now that they're up and running, the other Farm Bureaus are saving their members between 30 and 50% on their premiums every month. That's a significant help."
South Dakota Farm Bureau, as well as the state Farm Bureau organizations across the country, have decades worth of experience in offering insurance-related products and financial services. Smit said that experience will serve their organization well in getting into health care.
The one thing she wants people to understand is this isn't health insurance in the traditional sense.
"It's not considered health insurance because it operates outside of the ACA Marketplace," she said. "It's also not regulated by the Division of Insurance in South Dakota.
Some wonder what that means for consumer protection.
"They will absolutely be protected. We've built a solid reputation in financial services and will do the same thing here," Smit said.
The South Dakota Legislature approved legislation allowing Farm Bureau to offer healthcare coverage that she calls "basically a self-funded pool." It mirrors products on the ACA, and the Farm Bureau's plan is competitive in pricing.
"Regulations often add substantial costs to products like this," Smit said. "We're hopeful that fewer regulations will allow us to offer this coverage to the people that need it at a more affordable rate."
That doesn't mean there won't be someone else keeping an eye on the health care offerings. Farm Bureau intends to partner with a third-party administrator to oversee the health care coverage. They also have to be registered with the state and provide financial assurances that will prove the organization can cover the cost of claims above what we might collect in premiums.
"Consumers should feel very confident that these plans will cover any claims that they have," Smit said. "There's a lot of financial strength behind this process. We will also send many reports to the state Division of Insurance that will provide assurances of coverage."
The health coverage plan will be underwritten, she added. That means that anyone who seeks coverage will have to go through a health assessment. Once that's completed, they will be underwritten.
"They only have to be underwritten once, and when that happens, they'll never have to worry about being kicked off the plan for medical events, large numbers of claims, or anything like that," Smit said. "Once you're in, you're in for good."
While farmers and ranchers make up a good portion of the South Dakota Farm Bureau membership list, they aren't the only ones this program can help. All it takes is a membership in Farm Bureau to be eligible to sign up for the coverage.
They'll be partnering with United Healthcare Network as Farm Bureau's network provider. United is one of the largest health care networks in the country. Despite that, the state's largest providers, including Sanford Health and Avera, won't be giving up a big piece of the health coverage in South Dakota.
"Our members who get this coverage can utilize providers in all of their systems," Smit says. "We also believe it's an additional benefit because a lot of people today who can't afford health care coverage won't use those systems to get care. We're hoping our coverage options will help some of those folks close that gap and be able to pay for the services at different providers."
South Dakota Farm Bureau began working on this over a year ago. One thing she wants to stress is this health care coverage option "won't be a good fit for everyone." It's just an option they want to make available, and they want to begin offering enrollment opportunities by the fall of 2021.
Redfield farmer Ihnen, a busy man with a farm, a business, and a young family, says this option is a "win-win" deal for everyone.
"Right now, it feels like my wife, Bekah, goes one way, I go the other, and hopefully we meet up somewhere at the end of a long day," he said with a chuckle. "This plan will hopefully help people like us that can't find health insurance any other way."