Over the last few years farmers have had to deal with dramatic weather events, bottoming prices and an increasingly aggressive political landscape, but risk management consultant Allen Schlenker said that you can never take your eye off of protecting yourself right at home.
"You don't have to insure for everything, but the time you have a loss you don't want to find you don't have insurance for that," Schlenker said.
Schlenker is a agribusiness risk exposure specialist focusing on dairy for Marsh and McLennan Agency in Sioux Falls. He spoke with dairymen and women at the Central Plains Dairy Expo in Sioux Falls March 24.
While most of the insurance costs in the dairy sector are progressively rising, Schlenker told attendees to focus on three key areas: contractual risk transfers, farm employers liability versus Workers' Compensation, and employee protection liability. Preparing a risk strategy is for more than just dairies, though, he said, and ranking each risk factor and rating them based on likelihood will help you and your risk consultant workout the best insurance.
"You have to think about how to handle each risk or avoid it," he said. "Nobody ever plans for a hail event, but you have to know what you're going to do 'if.'"
Premiums are going up because of the increasing likelihood of meeting minimum claim requirements, according to Schlenker. While 15 years ago, a payout of $1 million was unheard of, it's commonplace in today's landscape to hit your minimum requirements and start receiving payments.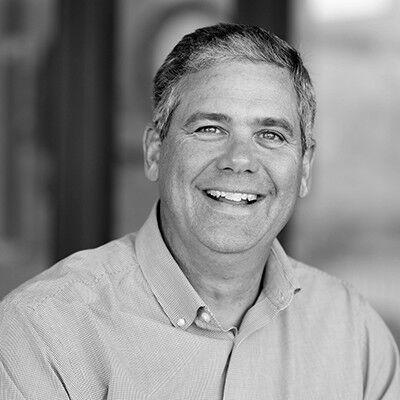 "When we start to pay out more in claims, the price goes up," he said.
That has led to a 20-50% increase in umbrella rate coverages over the last few years, he said. One of the largest recent changes has been a nearly 600% increase in cyber-attacks.
Contractual risk transfer
The first major topic discussed focused on protecting yourself against risks on the operation, specifically risks to those who come on the operation at regular intervals. While there is insurance to cover this, Schlenker said a simple contract with your vendors will secure you from liability.
He advises clients to put together a small, one-paragraph contract that as a waiver. This would transfer the liability to the vendors' blanket coverage, not your own.
"This is a procedural thing and a paperwork chase for every vendor that comes on your property on any regular basis," he said.
Several attendees raised concerns about dealing with more paperwork for each individual vendor, but Schlenker said that vendors who don't want to accept this contact due to their own insurance concerns probably aren't good enough vendors to come on the property anyway.
"We are talking about your assets versus their own," he said.
Anyone looking to explore contractual risk transfer should contact their insurance agent to put together a standard contract for each vendor, he said.
Workers' compensation or farm employer's liability
The next big thing to consider is the difference between workers' compensation and farm employer's liability coverage. Schlenker said that, in general, producers should avoid farm employer's liability coverage and go straight for workers' comp.
While workers comp isn't required by dairies to operate, Schlenker said that working on a dairy carries almost all the same risks as working on a manufacturing floor and should be secure against the same issues.
The benefit of workers' comp, he said, is that any issues are handled directly by the insurance company instead of through the operation itself. Once the worker is receiving compensation through the program, however, Schlenker advises all owners to quickly get the worker back into a job of any kind on the operation. Whether it be the same job with some lifted requirements, a different job situtable to the condition, or something as simple as working in the office, Schlenker said getting employees off workers' comp can only help your bottom line.
"Being able to accommodate light-duty (is important)," he said.
One caveat that Schlenker highlighted was working around immigrant workers, as he said employing illegal immigrants on the operation doesn't stop you from being liable for any injuries sustained during the job.
Employment Practice Liability
Another insurance discussed at the talk was employment practices liability insurance or EPLI. Schlenker said that with the rise of the Me Too movement, Black Lives Matter, and a bevy of other movements, EPLI claims have skyrocketed over the last few years.
While only 4% of insurance firms carry EPLI coverage, Schlenker highly recommended dairy producers to look at it as it covers discrimination, harassment, offensive work environment, and retaliation claims.
In 2019 alone, the Equal Employment Opportunity Commission saw 72,675 workplace discrimination charges with over $68 million in payouts. Statistically, Schlenker said, there is a higher chance of an EPLI claim on the operation in 2021 than a fire but "everyone insures for fire."
"Have these discussions with employees and have those policies in place," he said.
Schlenker said it's important to not only look at these three key areas but also consider other areas such as pollution coverage and cyber security. Both are rising in coverage costs and payouts. He said to contact your insurance agent with questions, rather than wait until it's too late to avoid a major payment out-of-pocket.