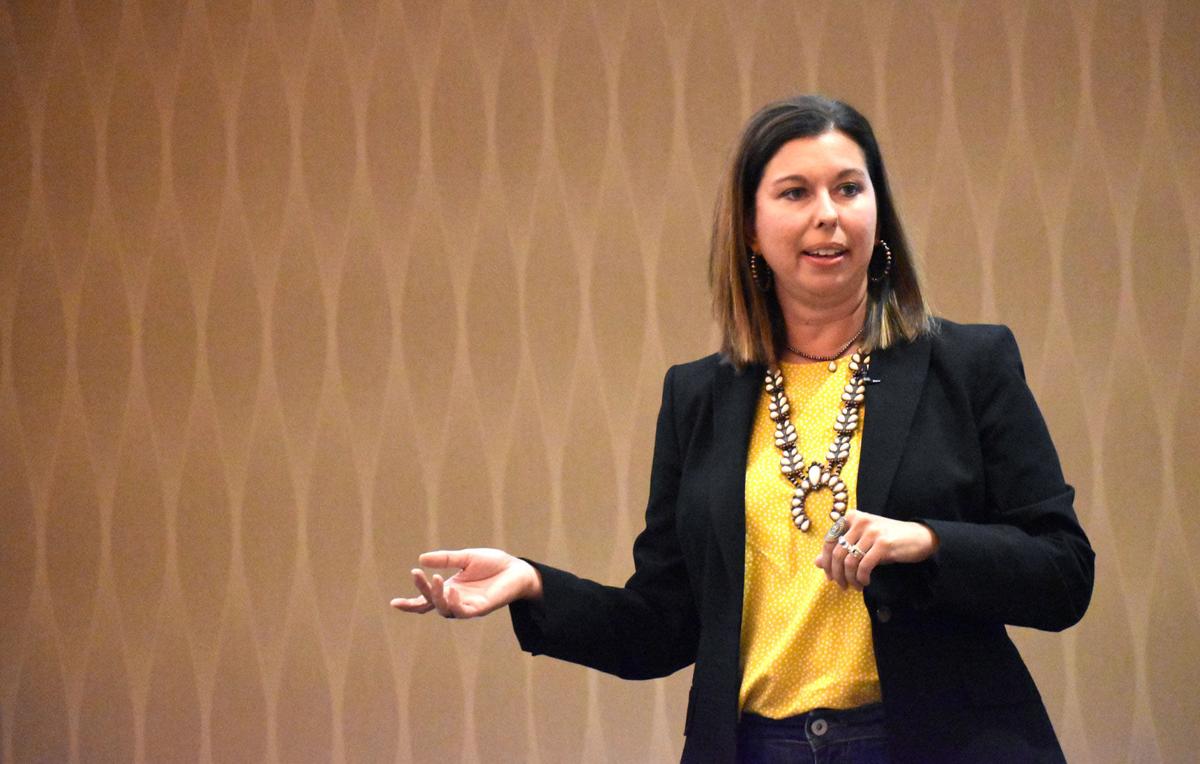 "We're baaaack!"
South Dakota Women in Agriculture president Jen Stomprud took the stage with fervor as she officially opened the organization's annual conference which took place Oct. 7-8 in Deadwood.
Nearly 90 attendees erupted into a round of applause, excited to be back after missing last year due to COVID-19.
The women came not just from South Dakota, but eastern Montana, Wyoming and Nebraska to participate in "Living the Ag Life," which was this year's conference theme.
Many were farmers and ranchers themselves, others worked in or around the ag industry in banking, health care and journalism. But one word summarized each and every speaker and attendee: agvocate.
A combination of "agriculture" and "advocate," agvocate is a summation of South Dakota Women in Ag's identity as "a group of ladies committed to bettering ourselves and the future of agriculture."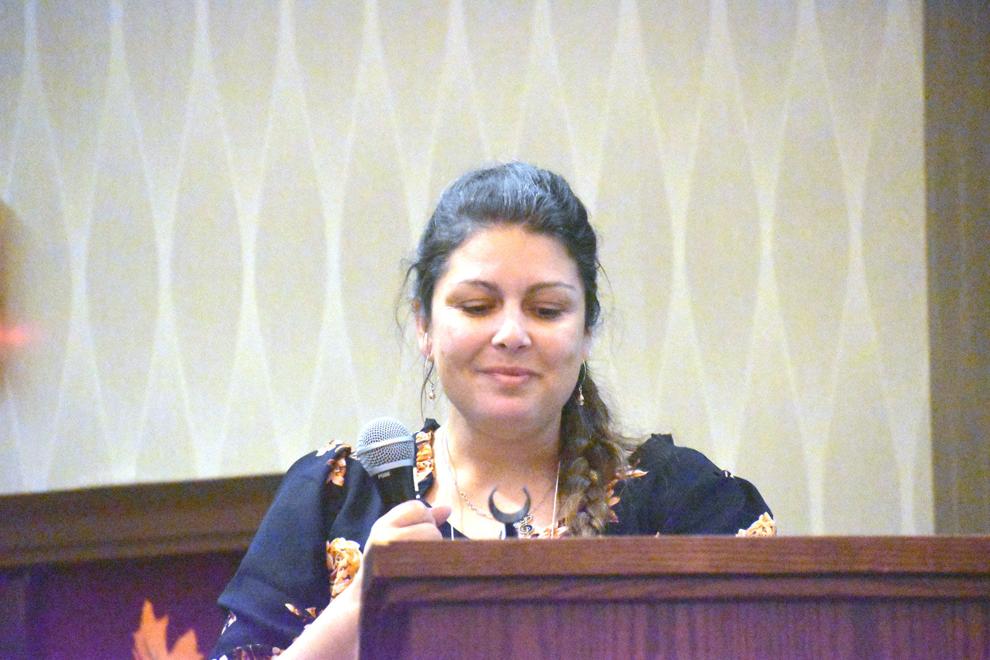 In her opening remarks, Stomprud made a point of indicating the diversity of speakers the executive committee thought was important to have at the event covering a wide range of topics that impact ag today.
Speakers ranged from funny and inspirational to educational and matter-of-fact.
Following Stomprud's welcome was keynote speaker Stacey Hadrick. Hadrick drew on her experience as being mother, wife and rancher in her speech titled "Friday Underwear."
"We have to wear a lot of hats," she said to the crowd. "Sometimes it starts to feel overwhelming, so that's when we have to put on our Friday underwear."
The term has less to do with intimate apparel and more about finding what it is that makes women feel good. Hadrick said at the end of a long, busy week, sometimes women need something to help them feel the most like themselves.
"It can be your favorite pair of books, having an awesome hair day, or yes, even fancy underwear," she said.
But it doesn't have to be clothing related. One attendee said she feels empowered when she watches her daughter play sports and do what she loves.
The first night of the conference wrapped up with a dinner and silent auction, with proceeds going toward scholarships to help other women attend the conference.
Two awards were given out during the dinner. The 2021 Ag Women of the Year award was given to Amy Muller of Agar. Muller wasn't able to accept the award in person because she is an official Professional Rodeo Cowboys Association timer and had to be at a rodeo in Texas.
The second award on the evening was for the Young Gun of Ag, which went to Brylee Grill of Hot Springs.
The second day kicked off with a cattle industry panel discussion. Deb Dodson served as moderator for panelists Justin Tupper, vice president of the U.S. Cattleman's Association, Myron Williams of the South Dakota Brand Board and Karina Jones, field director at R-CALF USA. Tupper wasn't able to attend the conference in person, but provided answers ahead of time. Answers were read by South Dakota Women in Ag past president Amy Pravecek.
Two young women made a name for themselves at the 2021 South Dakota Rural Women in Ag confer…
The panel covered a variety of topics, but spent much of the time discussing the Cattle Market Transparency Act of 2021 presently making its way through Congress.
"We have to label every other product, our beef should be no different," Williams said.
While most speakers were from South Dakota, there was one notable exception. Erica Johnson-Valdez ranches with her husband and teenage daughter in New Mexico along the U.S. and Mexico border.
Johnson-Valdez has lived on her family's ranch her entire life and recounted the ways immigration at the border has changed throughout her life, especially recently.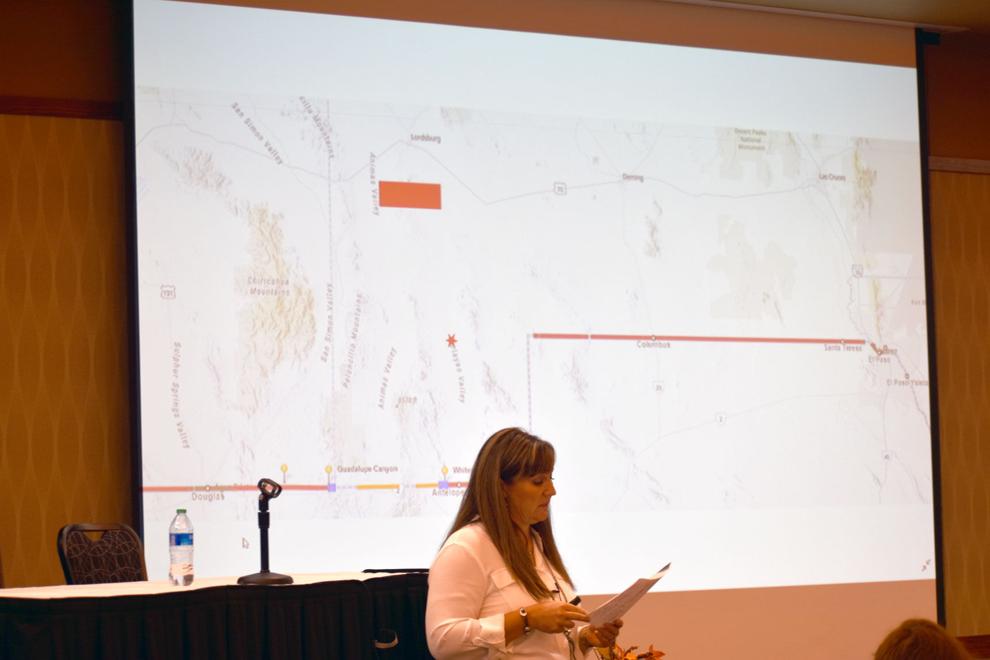 "Why is a woman from New Mexico up here talking to a bunch of women from South Dakota? Because what comes across the border ends up in your backyard," she said.
Over lunch, Belle Fourche High School junior Morgan Mackaben delivered a speech on controlled burns. Her speech placed first at the state FFA competition.
The penultimate speaker for the annual conference was Sarah Eggebo, a district conservationist at USDA-NRCS. Eggebo provided information on how their organization can assist farmers and ranchers through drought and fire.
The final speaker of the day was Nick Caton, owner of Killian's Tavern in Spearfish, who provided a restaurateur's perspective of the ag industry.
"We're on the same team," he said, indicating that issues that affect farmers and ranchers affect him down the line.
The 2022 South Dakota Women in Ag conference is scheduled for Oct. 6-7 at The Lodge in Deadwood. Find more information at southdakotawomeninag.com.
Melisa Goss, Associate Editor for the Tri-State Neighbor, is a South Dakota farm girl whose love of travel has allowed her to see ag's vital impact around the world, from America's heartland to the rice paddies of Southeast Asia and many places in between. She makes her home in Sioux Falls with her husband, daughter and miniature schnauzer. You can reach her at mgoss@lee.net.