Rain, snow or dark of night may sometimes halt Ducks Unlimited's work to conserve wetlands and grasslands, but DU staff are not letting needed COVID-19 restrictions stop them.
Across the Great Plains, DU's habitat work continues to move forward.
"We have adapted quite well," DU Nebraska Manager of Conservation John Denton said. "Conservation activities we can accomplish online or over the phone are proceeding as normal, but for restoration projects, there are challenges. Lodging is an issue, but thanks to good partners and landowners, our folks have been able to stay in cabins while they work in the field, rather than hotels."
DU senior engineer Mitch Messmer said they try to make site visits a day trip, but with four Nebraska wetland restoration projects under construction, sometimes overnight stays can't be avoided.
"We appreciate our supporters who have let us stay in their places along the Platte River. One problem is that means no internet and no printers," Messmer said. "When you are outside talking with contractors, you have to keep your distance. A challenge is when people come up and want to talk to you. It's also strange not being able to shake someone's hand."
In South Dakota, DU agronomist Brad Schmidt and conservation staff recently had a field visit to a soil health project site, but only one of them was at the property. Schmidt showed a remote team meeting the growth in a cover crop field by setting his computer on the ground so they could see the plants.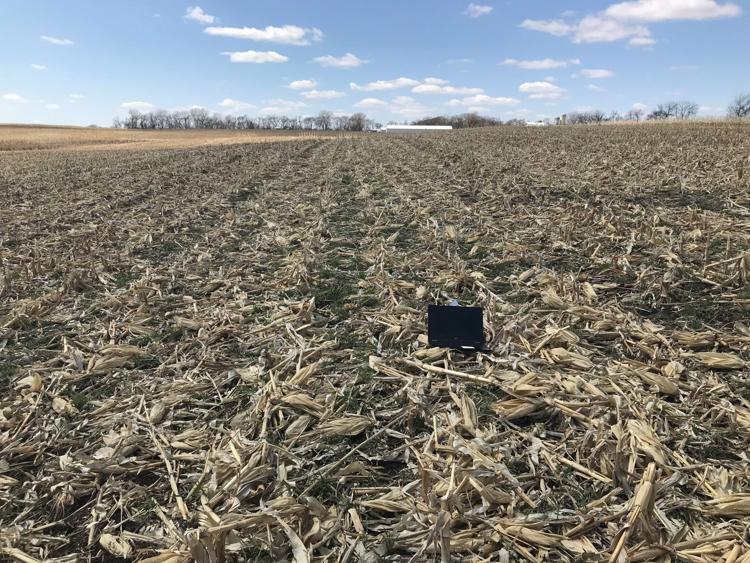 DU's North Dakota Manager of Conservation Programs Jonas Davis says agriculture producers are busy right now getting their crops in the field, and interest in Ducks Unlimited's soil health programs is still high.
"We need to be available to offer cost-share and expertise to try new practices that benefit their operation and wildlife," Davis said. "Like other businesses and organizations, we have all had to get creative in how we are meeting with staff, partners and landowners. Most of our staff are working from home. Tasks take longer but they continue to move forward for the coming season."
Ducks Unlimited needs to conduct site inspections with partners and landowners for a proposed project, which they can sometimes do by limiting group size and maintaining some distance. However, Denton says they have had to push field inspections back, which affects DU's ability to move projects forward.
"Before Ducks Unlimited will invest in a project and be able to raise money to complete it, we must have a site inspection to share ideas of what is going to happen on a property. DU has rules about group gatherings, and our partners have their own restrictions," he said.
Messmer said Ducks Unlimited is also trying to work around DU employees with children at home.
"A few of our folks have babies at home, so keeping site trips to day visits helps them get home to their families," Messmer said.