With campus closed and classes taking place online, the labs at Lake Area Technical Institute in Watertown, South Dakota are emptier than usual, but machines are still humming.
The school's 22 3D printers are busy making protective equipment for healthcare workers treating COVID-19 patients. Instructors worked with Prairie Lakes Healthcare System as well as local nursing homes, chiropractors and the police department to find out what they needed.
Robotics students, who build their own 3D printers as part of the class, have been printing at home, and others in the community joined in as well. In the first week of organizing the efforts, the school donated 240 face shields and about 20 masks.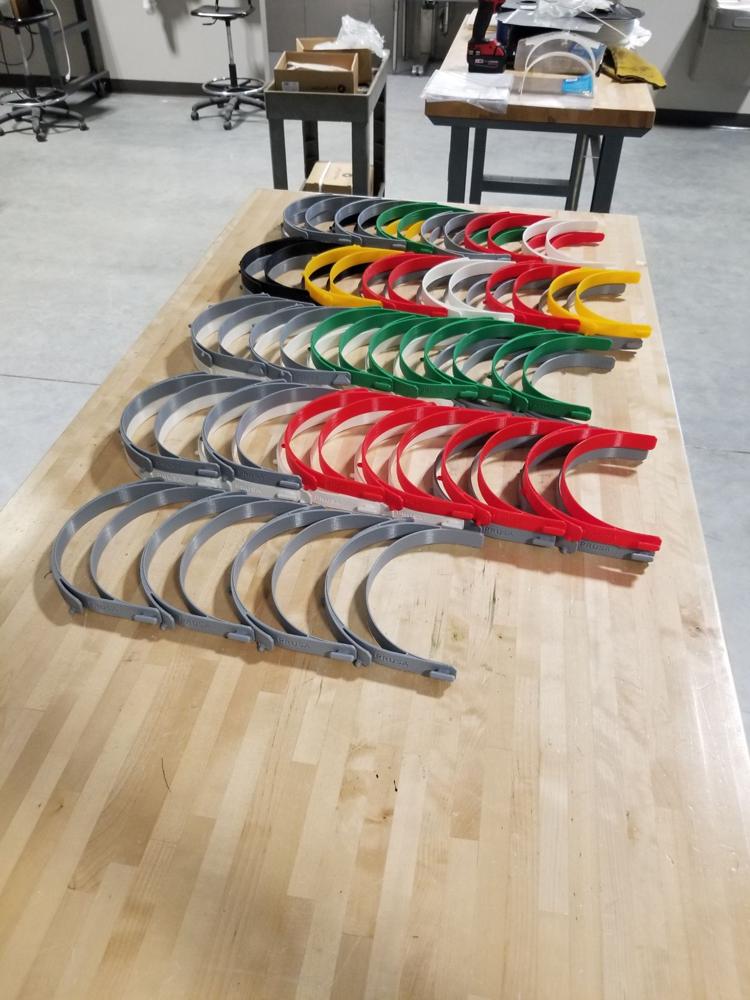 When word got out on social media and through news outlets, people from around the country started reaching out for designs and printing instructions. Messages came from North Dakota, Minnesota and Washington state.
"It kind of grew a lot bigger than I thought it would," said Brooks Jacobsen supervisor of the electronics and robotics department.
After reading about shortages of protective equipment overseas and in larger cities, Jacobsen decided he could do something locally to help those dealing with the virus.
"When it started hitting closer to home, we started printing things off. It just kind of took off," he said.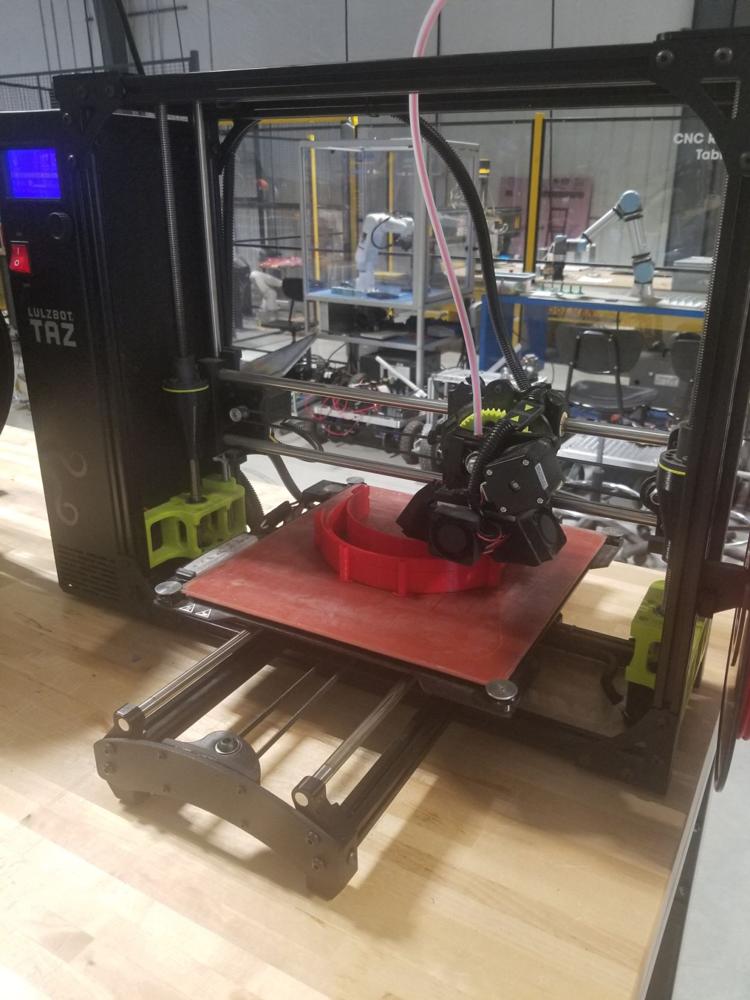 This time of year, his students would typically be working on their capstone projects for Robot Games, and the printers work around the clock printing parts for their robots. The machines they create face off in competitions at a Robot Games event that's open to the public in an effort to teach kids about engineering and technology. The event is called off this year. So lesson plans for the tech school students changed.
"We're getting creative with some different projects they can do at home," Jacobsen said.
Instead of printing robot parts, the school's 3D printers are devoted to protective equipment. They can turn out four face shield headbands at a time, which takes about 12 hours. The face masks print in about four hours.
They print using PLA plastic, which costs about $20 per roll. One roll can make about 60 face shield headbands. Other materials needed include clear plastic for the face shields, 0.03 to .015 of an inch thick, one-eighth to 1-inch elastic bands, and heppa filters (97% or higher) in 2.5-inch squares that can be cut to fit.
Those interested in donating to the cause can do so through this website: https://givebutter.com/Dzi1AW
Information on how to print your own facemasks from home is available on the Lake Area Tech website's COVID-19 information page: https://www.lakeareatech.edu/covid-19/. Those wanting instructions can also email Jacobsen at jacobsen@lakeareatech.edu.