This has been an abnormal summer. Dozens of meet-ups, gatherings and sporting events have been canceled over public health concerns regarding the COVID-19 pandemic. However, there is normalcy coming at the tail end of the season.
The Sioux Empire Fair in Sioux Falls and the South Dakota State Fair in Huron are both continuing as planned in August and September, respectively. First up, the Sioux Empire Fair will run Aug. 1-8 at the Lyon Fairgrounds on the west side of Sioux Falls.
The 81st annual fair will attempt to run as normal as possible, given the circumstances, fair director Scott Wick said. He said they're "cruising at 85%" of normal plans. There will be concerts in the grandstands, and the rodeo will go on as planned during the second weekend of the fair. For a full schedule of grandstand events see the Sioux Empire Fair website: http://www.siouxempirefair.com/p/siouxempirefair/grandstand-entertainment
As people come and go from the carnival rides, stands and booths, hand sanitizer stations will be at every turn. While masks aren't required, Wick said they are strongly encouraged.
"We are doing a lot of things for sanitizing and disinfecting," he said.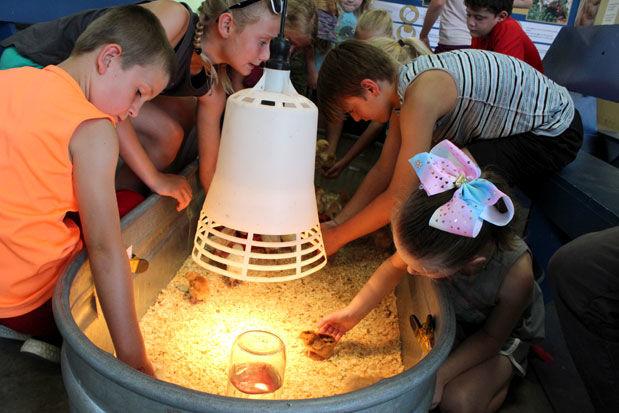 Meanwhile, a few weeks later in Huron, the South Dakota State Fair will run Sept. 3-7. Fair manager Peggy Besch said it was never a doubt that the fair would happen in South Dakota. Now it's all about mitigating risks.
"We're taking a lot of steps to mitigate any risk of the spread of COVID," she said. "It's been quite a journey, there is no doubt about it. There have been so many ups and downs with so many unknowns."
The State Fair, much like the Sioux Empire Fair, will post signs reminding attendees of CDC guidelines, and handwashing stations will be placed around the grounds.
There will be no concerts at the State Fair this year, but the ATV big air show and the laser lights show will be made free to the public and general admission to allow attendees to spread out in the grandstands.
"We're working through those logistics and hopefully it'll pan out," Besch said.
While the State Fair was always going to go due to its later starting date in September, Wick said that even though the Sioux Empire Fair was never canceled, he was a bit nervous during the height of the virus.
"I was on the fence," Wick said. "There were 10 days there when I was pretty nervous but I knew in my heart we were going to be able to do this."
Above all else, Wick said he is just glad to allow people to come out to experience at least one normal aspect of summer while they still can.
He encourages those who were robbed of graduation, sporting events and proms to come out and visit with friends while socially distancing at the fair.
"My heart goes out to them that they lost all of that," he said. "We monitored everything and we're just very excited to be able to have an event that everyone looks forward to every August."
As more and more events were canceled this summer, Besch said she is happy that South Dakota kept its state fair going for those looking for a bit of an escape.
"Fairs are so many things to so many people," she said. "More than anything, they are a place to make memories. Fun, family, joy, education, agriculture – all the things people look forward to and love."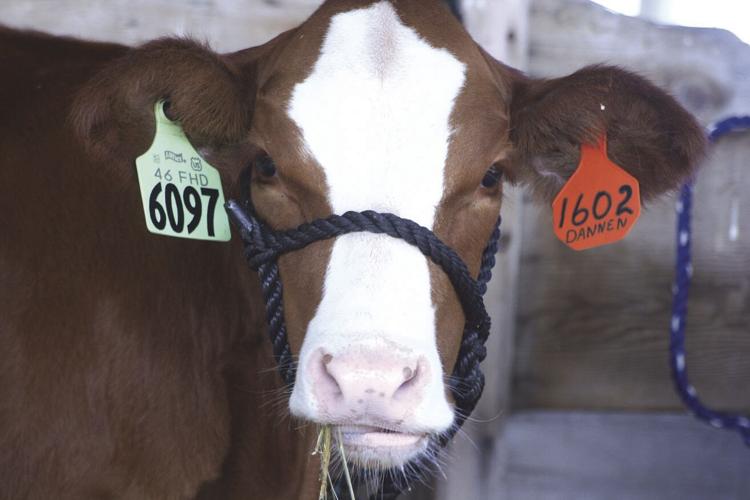 Because of the unique nature of the event during a pandemic, Besch said she hopes that people come together to celebrate talents and skills that will be on display at the fair. Due to new guidelines, South Dakota 4-H will not be present at the Sioux Empire Fair but will be present with specific restrictions at the State Fair.
"People more than ever are realizing the importance of family and friends. That physical connection, especially now, seems more prevalent," she said.
The Sioux Empire Fair and the South Dakota State Fair aren't the only fairs that will make an appearance this summer, but they do bring in thousands either from the state or around South Dakota for the weekend entertainment. Wick said that between the two fairs and the Brown County Fair in Aberdeen and the Central State Fair in Rapid City fair, they've formed a tight-knit group of fair runners looking to make the experience as safe as possible.
"We are one big fair family," he said. "We steal each other's ideas. We are always working together."
Editor's Note: An earlier version of this article incorrectly said there would be no concerts at the Sioux Empire Fair.