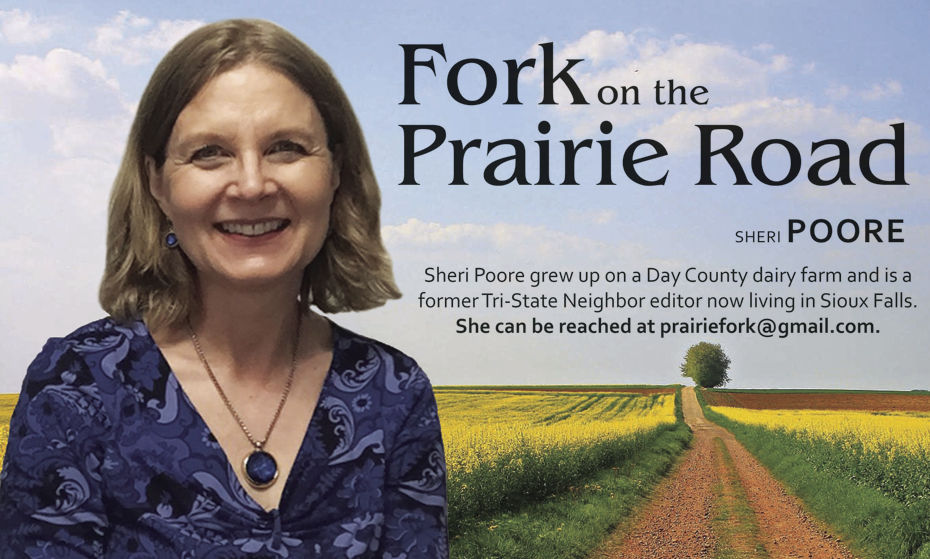 Former South Dakota Gov. Sigurd Anderson practiced law in my hometown, and as a high schooler I often heard him speak at school and community events.
Once, as a nervous 17-year-old in a Loyalty Day scholarship contest, I was interviewed by Anderson and a couple of VFW members who made up a panel of contest judges.
Anderson asked me something about freedom, and – I kid you not – I sat at that table and had the audacity to regurgitate his own words back at him. I must have memorized them from hearing dozens of his speeches.
Tapping myself on the nose, I said, "My freedom ends where the other person's nose begins." And then I explained what I thought he meant: that I can exercise a broad range of freedoms so long as they do not infringe on someone else's life, liberty, property or health.
I figured Anderson should know: Not only was he a former governor, he had also served as circuit court judge.
Apparently, it was enough to satisfy Anderson and the other judges. They let me have the scholarship.
I have been thinking about that exchange lately in the context of wearing masks in an effort to prevent the spread of COVID-19. I have friends who stand on both sides of the mask-or-no-mask fuss. But if we choose to debate whether wearing or not wearing a mask is a matter of personal freedom, I will argue that the venerable judge's verdict is fitting. This illness affects the other person's nose, both figuratively and literally.
I am neither a medical professional nor a biologist, so I leave the scientific explanation to the experts. And I wear a mask. To me, it is not different than wearing a seat belt, following the speed limit and buying insurance.
Last month in his YouTube sermon, my local pastor talked about the 12th chapter of the letter to the Romans, where St. Paul encourages Christians to live in harmony with one another, to not be haughty, and to not claim to be wiser than we are. Pastor Jon Splichal Larson talked about a Harvard-trained infectious disease specialist's "hermeneutic of generosity" as described by author Tracy Kidder in "Dr. Paul Farmer, a Man Who Would Cure the World."
Farmer has devoted his life to treating the poor in Haiti, Peru, Rwanda and Russia. While negotiating the challenges of global health, Farmer chooses to be generous toward people with whom he might disagree, by interpreting what others say or intend in a favorable light.
There are many ways to be generous, Pastor Jon said, and one of them is to be careful with our neighbors during a pandemic by wearing masks in public.
•••
A bit of trivia for you: Did you know that Sigurd Anderson is the only South Dakota governor born outside of the United States? He emigrated from Norway at age 3, with his parents.
After Anderson died, my parents bought me a shelf clock at his estate auction. It gongs on the hour and the half-hour. Every time I wind that clock, I think of him.
Sometimes, I also tap my nose.
•••
With virtual school or in-person school, online or not, if this is turning out to be a challenging year for you and the kids, can you imagine what it must be like for the teachers?
This is a good year to practice patience with the hardworking staff of our local schools.
In June, I wrote about home-schooling. Admittedly I'm belaboring the point, but I'd like to remind you that you can choose to homeschool at any time –just be sure to notify your school district and go online to hslda.org for tips and advice.
As I said to a co-worker last month: Home schooling is not hard, and it is not scary. This could turn out to be one of the most precious years in your family's life. Led by loving, intelligent parents and grandparents, learning new skills at home, helping with the family business in age-appropriate ways, getting enough time to play and rest, and reading a lot. Even if they are not studying exactly what is being taught in school at exactly the same pace, your children should not have any trouble next fall when they are back in the classroom.
Sheri Poore grew up on a Day County dairy farm and is a former Tri-State Neighbor editor now living in Sioux Falls.