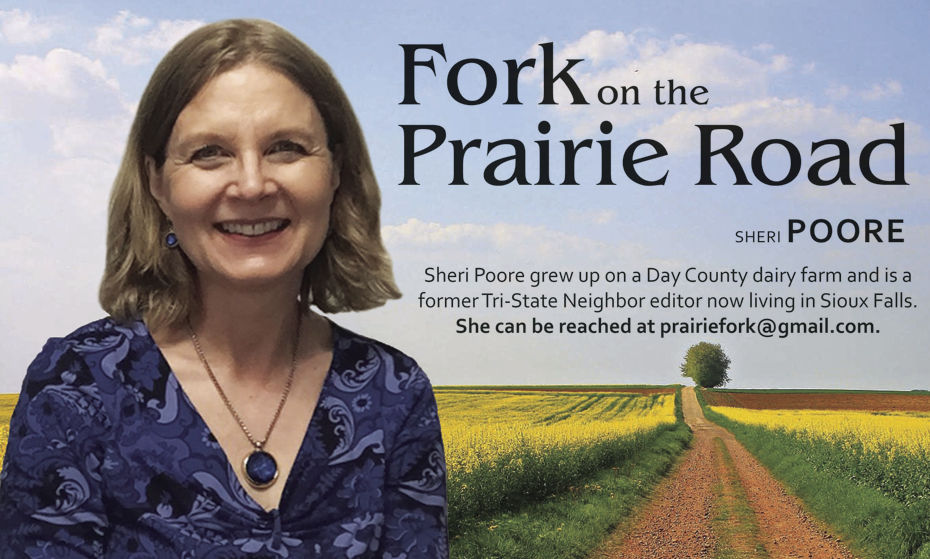 Raise your hand if you wake up around 3 a.m., your mind racing too much to fall back asleep.
That's been my problem for at least a quarter of a century.
The usual advice involves less caffeine, adjusted bedtime routines, prayer and meditation, exercise and lack thereof, or counting farm animals. I've tried the tricks but almost unfailingly, when I wake up two or three hours after midnight, I can pretty much count on lying there for 90 minutes, the length of an average sleep cycle. Later, when the alarm goes off, I start the day groggy and grumpy.
I am tired of being tired. What a waste of time and mental energy, worrying about things I can't do anything about in the wee hours anyway.
I have pondered going to another room to read; after all I don't find time to do all the reading I want, and this might be a solution. But there's something about getting out of bed and turning on the lights that makes it worse, stretching 90 minutes to three hours of insomnia.
About three years ago, during a spate of sleepless anxiety, I turned on the audio version of a book I wanted to read for work. Lo and behold, the text was just boring enough to lull me to sleep.
I listened the next night, and the next, and it worked. Instead of losing 90 minutes of sleep each night, I lost only about 20.
Since then, I've perfected my insomnia-busting method, which accomplishes two things: catching up on both reading and sleep. My system involves earbuds, so I don't disturb Kirk. The book has to be interesting enough to make me shut off my worries to focus on the words, but soothing enough that I can fall asleep. (No mysteries or thrillers that keep me on the edge of my pillow.)
I set a timer in the book app so that it stops reading automatically. For me the magic number is 45 minutes. I usually conk out within 15 or 20 minutes, but 45 seems to mark when I am again sleeping deeply enough to not be awakened by the absence of sound. Admittedly I do not absorb the words while sleeping, but now I shorten - and dare I say even enjoy - insomnia time.
Thousands of free audiobooks are available for free online or with a library card. Ask your local librarian for advice on which app to use. I installed the Hoopla and the Libby apps on an old mobile phone which no longer has cell service but is connected to Wi-Fi. The most interesting and soothing books for me are rewindable without losing context: history or science, the Bible, advice on organization, or self-improvement.
Lately, author Max Lucado's books are my favorite sleeping potion - not because he is boring, but because his messages, along with narrator Ben Holland's soothing voice, are effective at driving away the monsters that inhabit my pre-dawn brain.
A couple of my favorites, with a quote from each:
Anxious For Nothing: Finding Calm in a Chaotic World. "When a father leads his 4-year-old son down a crowded street, he takes him by the hand and says, 'Hold on to me.' He does not say, 'Memorize the map' or "take your chances dodging the traffic' or 'Let's see if you can find your way home.' The good father gives the child one responsibility: 'Hold on to my hand.' God does the same with us. Don't load yourself down with lists. Don't enhance your anxiety with the fear of not fulfilling them. Your goal is not to know every detail of the future. Your goal is to hold the hand of the one who does, and never ever let go."
Cure For the Common Life: Living in Your Sweet Spot. "Have you seen the painting The Angelus by Jean-Francois Millet? It portrays two peasants praying in their field. A church steeple sits on the horizon, and a light falls from heaven. The rays do not fall on the church, however. They don't fall on the bowed heads of the man and woman. The rays of the sun fall on the wheelbarrow and the pitchfork at their feet. … With God, our work matters as much as our worship. Indeed, work can be worship."
I don't mind rewinding each night to find where I left off. I can listen to the same story night after night - and still my drowsy brain catches something new.
Perhaps children love bedtime reading because stories chase monsters from under the bed in the same way books chase worries from inside my head.
Now I understand why kids don't want you to stop reading before they fall asleep. And why they don't tire of hearing the same stories over and over again.
Sheri Poore grew up on a Day County dairy farm and is a former Tri-State Neighbor editor now living in Sioux Falls.