School is out, and my family kicked off summer break with a Memorial Day weekend road trip to southeastern Minnesota.
We stayed at a lovely AirBnb at a farm in the beautiful rolling hills that make up the Mississippi River bluff country. I watched the sunrise from our loft apartment windows, while below cattle grazed by the blooming lilac bushes. (The one benefit of being up all night with a sick baby.)
The little one recovered from the strange Minnesota stomach bug (the same 12-hour illness hit her when we visited the state last Thanksgiving), and all of us – my husband, the 9-year-old, baby and me – were able to hit most of the stops on our itinerary. We toured a cave, met some massive owls and learned about the history of Spam. It was a good trip.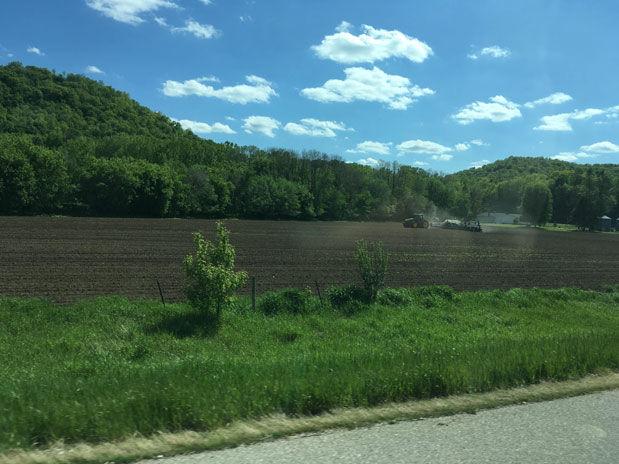 We have a few more journeys on the calendar this summer, and looking forward to them got me thinking about how much less painful road trips are as an adult.
Sure, as drivers, we're in control of when we stop, where we eat and the music we hear on the car stereo. Yes, a four-hour drive seems like an eternity to a 9-year-old. But the big difference from my road trips today and the trips I took in my parents' boat of a car as a kid, lies in the fact that I happen to be raising girls.
My 9-year-old has caught on to game of "slug bug," and she doesn't miss a single Volkswagen Beetle. I am immensely thankful that her "slugs" are a mere tap on the shoulder.
I have a brother who is seven years older than me. As a kid, he was seven years stronger, and he didn't hold back in the game of "slug bug." What's worse, he had an addendum to the game in which a Volkswagen bus or a "breadbox" was worth three slugs.
I think he made it up. If there were Google in my day, I would have researched the rules and lodged an official complaint with VW headquarters. For now, I'm just thankful to have a daughter with a gentle touch.