Most of us are ready for a change after this trying year of social distancing, cancellations and health scares. The calendar can't flip to January soon enough. But no matter how much we crave it, change can be hard.
My 3-year-old, Penelope, started a new daycare this summer. She had been at an in-home daycare since she was two months old. When COVID-19 first hit the U.S. in mid-March and we faced so many unknowns about how it would spread and who would be most affected, we decided to keep her home.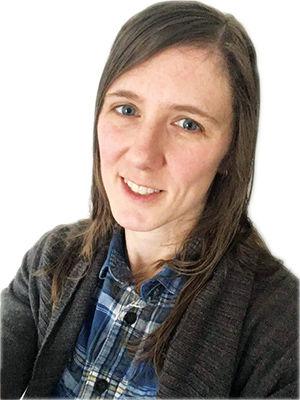 The next three months were a blur. Somehow my husband and I managed to tag team watching the toddler while working from home full time. Trying to maintain our professional lives, we also served as babysitters, playmates and school teachers. Days were long.
When we finally felt comfortable enough to send Penelope to daycare again in July, we opted for a more pre-school-like setting at a downtown daycare center. It was a rocky transition from being a stay-at-home kid to joining a classroom of new faces. Penelope cried every day for more than a week. She told us she didn't like her teacher, that she had no fun. Pictures of her playing in the classroom told us otherwise.
She eventually warmed up to her new setting and became a little helper in her room, wiping tables and leading circle time. It was a joy to see her playing each day when we picked her up.
Already, Penelope is graduating to the next room in her daycare center, and we've opted to take advantage of the Spanish immersion program. She'll spend half the day learning basic words and numbers in Spanish. I always hear how much easier it is to learn a second language when you're young, and I'm excited at the prospect for her.
Over the last few weeks, she's been visiting the Spanish room more often as she gets ready for the full-time transition. At first she'd cry when her teacher left her. Despite her early hesitations, she became quite attached to her teacher. But over a series of weeks, spending more time with new friends and leaders, Penelope got more comfortable in the Spanish room. Her teacher decided it was time to make the switch.
That's when I had flashbacks to starting a new daycare this summer. But this time it was my fault.
On her first morning in her new spot, I walked her down the hall but found an empty room with the lights out. Assuming they must combine classrooms until all the kids arrive, I brought her to the first room with lights on.
She hesitated. I was confused. The teacher was confused. The other kids tried to coax Penelope in to play. It didn't work. She bawled.
After what seemed like 20 minutes but was probably only two, the teacher realized where Penelope was supposed to be. About the same time, her Spanish teacher appeared in the hall.
Penelope ran to her, away from the strange pre-K room and the terribly confused mom. And all was well.
She found her class and settled in quickly despite her tear-streaked face. Mom took a while longer to recover. I felt terrible for traumatizing her on her first full day in a new place.
My dear, empathetic husband had to console me when I got home. These sorts of mistakes tear us up in the moment, he said, but there's Penelope, giving us all hope by bouncing back.
"We can't ask our children for life advice," he said. "But they give it to us anyway."