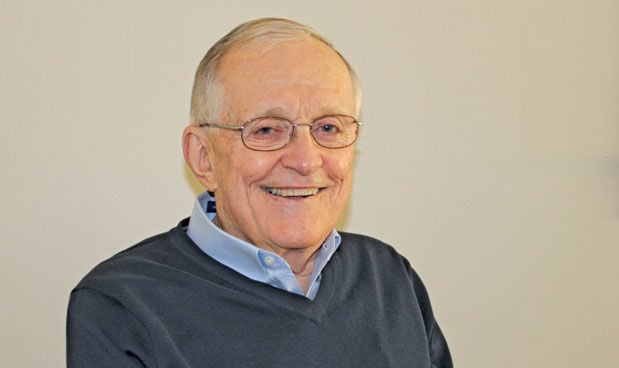 For whatever reason, the first column of January reminds me that even though winter can be a hindrance, there are a multitude of activities and events in our part of the country this time of year, beginning with the Sioux Empire Farm Show and Sioux Empire Livestock Show.
Actually, the season began, as it always does, with the Dakota Farm Show in Vermillion, which is a great kickoff to the show season. Certainly, the show and rodeo biggie in Rapid City, the first week of February has to be on the list, as does the Watertown Winter Farm Show.
This will be the second year that the Sioux Falls Chamber will offer different venues under the Sioux Empire Farm Show guise. The "farm show" will again be located at the Denny Sanford Premier Center, Sioux Falls Convention Center and Sioux Falls Arena complex, and I guarantee you it will be packed with lots to learn and do. At the same time, located at the Expo Building on the W. H. Lyon Fairgrounds will be the Sioux Empire Livestock Show. This event will be devoted strictly to livestock shows, sales, exhibitor's demonstrations and educational seminars.
Both the farm and livestock shows are free and offer lots of free parking. You can access the listing of daily events at the respective websites.
I do want to put in a plug for a special program, which will be at the Dakota Event Center in Aberdeen, Thursday Jan. 27. Interested parties will also have the ability to attend virtually via Zoom. The regenerative agriculture discussion featuring Gabe Brown, regenerative rancher and Heinz Award winner, is sponsored by South Dakota Health Coalition and South Dakota Grassland Coalition in partnership with the Presentation Sisters.
Although this event is a free will offering, they would like you to pre-register and you can do that by calling my Presentation Sisters buddy, Jamie Risse, at 605-310-3162.
Over my many years of show attendance for the Neighbor, it is hard to not grasp a very important underlying benefit to a day at a show, and that is simply getting away from the grind. Add to that learning something new, lunch with old friends or supper on the way home, well, it's good for the soul.
Now, let's accept that fact that COVID may play a role. As I write this, there is a spike in the variant called Omicron, which may impact upcoming shows. We certainly hope not, but history might indicate differently.
In thinking about this particular column, for whatever reason, I began to think about Sioux Falls Farm Shows past and the years of volunteerism by so many hundreds of folks. I know you are thinking, "Ah, jeepers, here comes the old guy again." Well, buckle in because you are right. Here I go again.
I began helping out at ag related events in 1971, which was the same year that I began doing the Sioux Falls Stockyards daily market reports on radio and KELO television. Volunteering was expected, and it was fun because hundreds of other women and men who were involved in agribusiness were a part of the group.
At that time, the main thrust of the farm show was conducted at the Sioux Falls Coliseum, which was located on North Phillips Avenue in downtown Sioux Falls. Some of the livestock were housed at the Stockyards but none of the shows. That was until the terrible Coliseum fire in mid-January 1973, which was a week or so ahead of that year's show.
I was not a part of the move, but a group of city leaders, especially at the Stockyards and John Morrell, made the effort to conduct as much of the show as possible at their stockyards, and they made it work. It was an amazing effort, to say the least.
After that, the show was moved to the Expo Building on the fairgrounds and ultimately expanded to use the Convention Center and Arena. The rest is history.
For many years, all of the labor needed to set up, maintain and tear down the show each year was strictly volunteer, and it was a whole lot of work. The effort to "set up" involved three and sometimes four Saturdays, and a couple of Sunday afternoons, but in addition to being more than a bit laborious, it was a bunch of fun.
About 25-40 volunteers arrived at 7 a.m., worked until 4 p.m., and at the end of each day enjoyed a bit of libation and good food. In fact, we had two great chef's, E. Z. Johnson and Curt Alberty, who made all of the arrangements, did the cooking and offered an assortment of beverages, should that be a personal preference. Throughout the show, volunteers were also in charge. When "clean up" time came, which went much more rapidly, the same volunteer force was still pounding away.
Although those hearty youngsters who volunteer their time and talents for the 2022 show may be fewer in numbers than our efforts, believe me, they are just as dedicated and effective, if not more so.
Be safe in your winter labors and thanks for what you do.
Jim is associate editor of Tri-State Neighbor and also works with the SDSU Alumni Foundation.