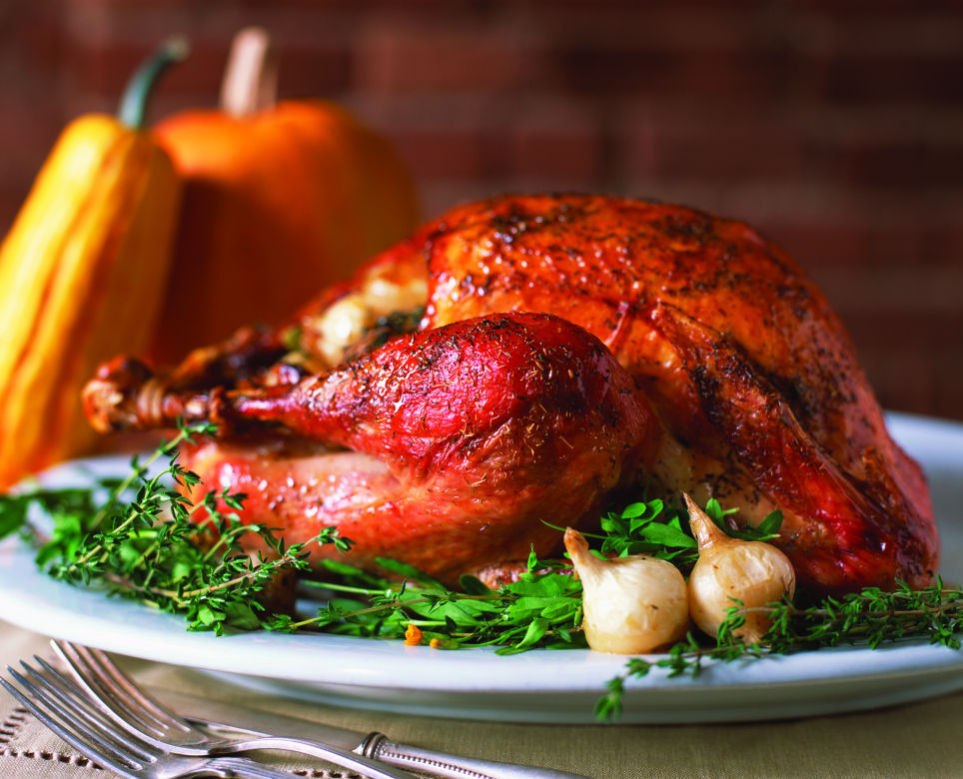 I'm not sure if I ever wanted my family to really have a Norman Rockwell Thanksgiving, but as the special holiday approached each year, I found myself looking forward to the idea of the picture-perfect meal he immortalized in his early 1940s oil painting "Freedom From Want.''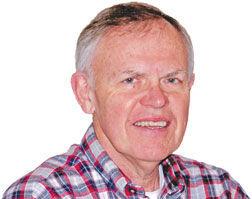 Inspired by a Franklin D. Roosevelt speech about four freedoms, the painting captures a family sitting down to a wonderful meal to be served on lovely dishes and silverware laid out on a crisp, gleaming white tablecloth. A grandmotherly figure with tied-back, gray hair, granny glasses and a sparkling clean apron, is about to place on the table a platter with a perfectly cooked turkey, and a grandfatherly figure in a dark suit, white shirt and conservative tie stands near her, smiling in delight and clearly prepared to carve the bird while the rest of the assembled family members watch in appreciation of his skill and in anticipation of the best meal ever.
As a young boy, I loved that image. I didn't know anything about Rockwell, although eventually I learned that he was the guy who did many of the covers for the Saturday Evening Post, which my dad read in the evenings while the "Lone Ranger" or "The Shadow" played on the console radio. I just liked the image. I liked the idea of that kind of Thanksgiving, although if my family had set a table for as many people as I think are in the Rockwell painting, we'd have had mismatched plates, an assortment of silverware and at least one or two drinking glasses that said "Welcome to West Yellowstone." We could have wished until the cows came home, but we'd never have been the Rockwell family.
I found an Erma Bombeck quote the other day that pretty much described the Hank Woster family. Bombeck said, "I come from a family where gravy is considered a beverage" Been there, Erma. Grew up there, in fact, just didn't get the T-shirt.
Let me say up front, my mom was an incredible cook. When we were still on the farm, she could throw together enormous, filling breakfasts, dinners, mid-afternoon lunches and suppers that made your mouth water and prompted you to try to eat way more than a young guy should when he's about to step out the back door to grab a pitchfork or a scoop shovel. Somehow, though, we worked off the last meal in time to head to the house for the next one.
Many people in this country expect to over-eat on Thanksgiving. It's accepted. It's encouraged, in a way. It's something to laugh about, letting the belt out a notch and all. If that's Thanksgiving, then our family on the farm had Thanksgiving three or four times a day, all year long.
We didn't have turkey, though. I recall turkey just once a year, year after year, on Thanksgiving Day. My mom, great cook though she was, found ways to flub the turkey year after year. You know how some kids can sink free throw after free throw all season long but clutch up on that game-deciding one in the playoffs? That was my mom with turkey on Thanksgiving Day. Meat and potatoes? Swish, time after time. Turkey? Clunk.
I saw a comment by comedian Rita Rudner that said, "Most turkeys taste better the day after. My mother's tasted better the day before." I'd never say that about my mom's turkey, but if one of my sisters or brothers said it, I wouldn't argue. I suppose most families talk about their Thanksgiving meal. At my house, we talked of our Thanksgiving adventure.
The thing was, though, we talked about it. And we sat together at one table, mismatched place settings and all, as we talked and ate. As we grew older, I know my siblings and I wanted to finish the food and go find our friends. But for a brief time, we sat together. And I think it reminded us, whether we admitted it or not, that we needed each other. We really needed each other, and that was a good thing. I suppose we should have remembered that every day of the year. I like to think that deep down somewhere we were aware of that, even if we wouldn't have said it to each other for a silver dollar.
Maybe that's why I like this quote attributed to William Jennings Bryan: "On Thanksgiving Day we acknowledge our dependence." We should do it more often.
Terry is a well-known regional columnist who lives in Fort Pierre, S.D.