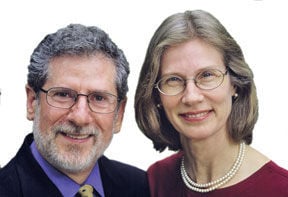 Question: Is it true that metformin depletes vitamin D levels? Should patients taking metformin for Type 2 diabetes also take a vitamin D supplement?
Answer: A randomized controlled trial that lasted more than a year answered this question (Diabetes, Obesity & Metabolism, August 2018). After 16 months, participants taking metformin did not have significantly different blood levels of vitamin D (25 hydroxyvitamin D) compared with those on placebo. The authors conclude: "Our results show that metformin doesn't lead to vitamin D deficiency."
On the other hand, people taking metformin may not have adequate vitamin B12 (World Journal of Diabetes, July 15, 2021). Patients should request periodic testing and if deficient, they should take a supplement under medical supervision.
•••
Question: Can any of the following meds keep me awake at night: metformin, losartan, meloxicam or amphetamine salts?
Answer: The most obvious culprit is the amphetamine. Such drugs are considered stimulants and are often prescribed to treat attention-deficit/hyperactivity disorder. Some familiar brand names include Adderall, Dexedrine, Mydayis and Vyvanse. Other side effects of such medications beyond sleeping difficulties may include loss of appetite, rapid pulse, anxiety, irritability, dry mouth and digestive distress.
•••
Question: At the beginning of the pandemic, my doctor prescribed Voltaren gel for arthritis in my thumbs and wrists. I used it for three weeks, and it really helped.
Then one day our cat was not right, acting listless and not eating. We took her to the vet and discovered her creatinine was over 3 and her BUN over 100. She was near death. The year before, all her bloodwork was normal. The vets couldn't understand how it could change so much in less than a year.
She spent five days in the hospital and had to get regular subcutaneous fluid infusions for six months. Her kidney function eventually came back to normal, but all this care cost about $4,000.
What happened was Voltaren gel residue got on her fur from my skin when I pet her. Then she would groom herself, which meant she was getting the drug. I found an article about this in a veterinary journal, but our vets had never heard of it. Now that Voltaren Arthritis Topical Gel is available over the counter, your readers with pets might want to know this.
Answer: Thank you for sharing your story. We are relieved to hear your cat has recovered. Cats are very sensitive to NSAIDs like ibuprofen, naproxen or diclofenac (Voltaren). What's more, our veterinary consultants warn that both dogs and cats can get into trouble if they lick certain topical medicines, like hormones, corticosteroids or minoxidil, off their owners' skin.
To keep your cat safe, you might want to consider other ways to manage your arthritis pain besides topical NSAIDs.
In our eGuide to Alternatives for Arthritis we discuss several home remedies along with herbs such as ashwagandha, boswellia, turmeric, ginger, stinging nettle, MSM and SAMe.
Joe Graedon is a pharmacologist; Dr. Teresa Graedon is a medical anthropologist and nutrition expert. Questions for the Graedons can be sent to them using their website, www.peoplespharmacy.com, or by writing to the following address: Graedons' People's Pharmacy, King Features, 628 Virginia Drive, Orlando, FL 32803.