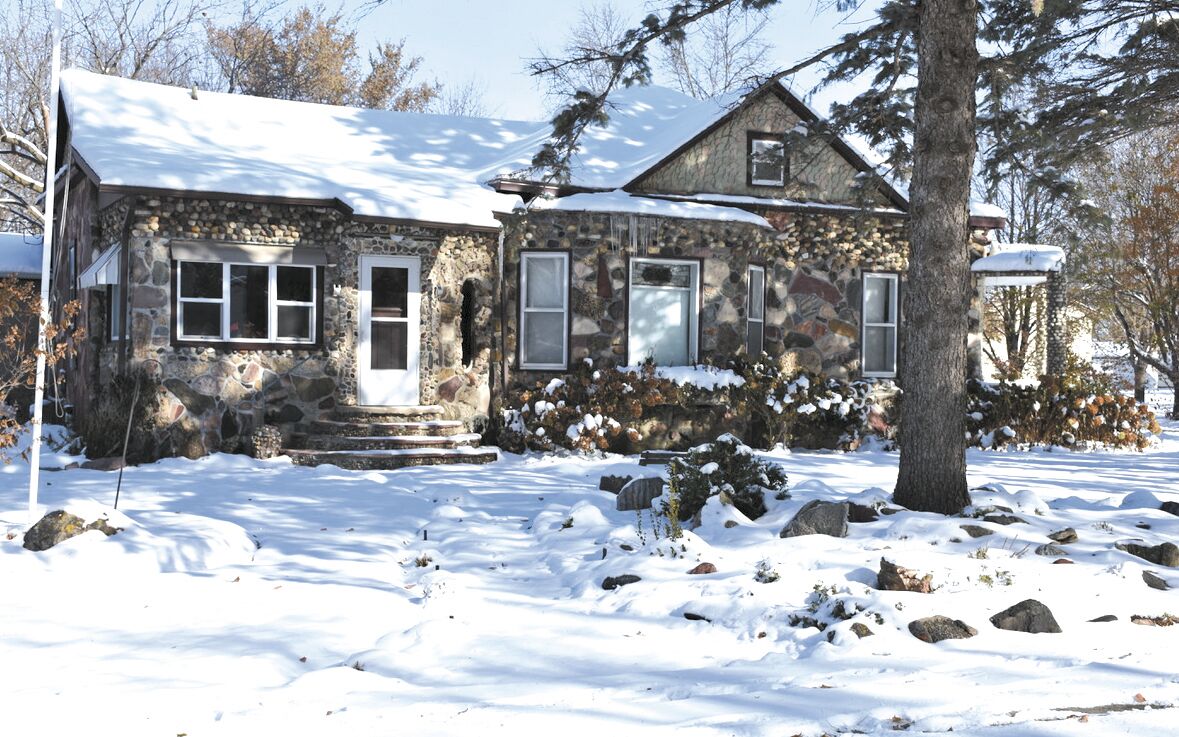 Shirley Eggen of Brookings, South Dakota, and her sisters wanted a house to share in their hometown, a place for the siblings to host reunions and family gatherings.
The three sisters did not settle for just any house: they chose what is likely the most unique landmark in all of Hendricks, Minnesota.
This past summer I wrote about the stone structures in my own hometown; now I encourage you to detour into southwestern Minnesota and peek at this rock wonderland. There is so much variety in the stone walls that each angle yields another discovery.
The house, at 200 N. Park St., catches the attention of many passersby. Eggen and her sisters have enjoyed giving impromptu tours of their hometown getaway over the past few years. However, it was not always as eye-catching as it is now.
E.C. Johnson, well-known in town as the owner of an early implement dealership, bought the house in 1906. Built in the late 1800s, the house was rather plain when Johnson took ownership.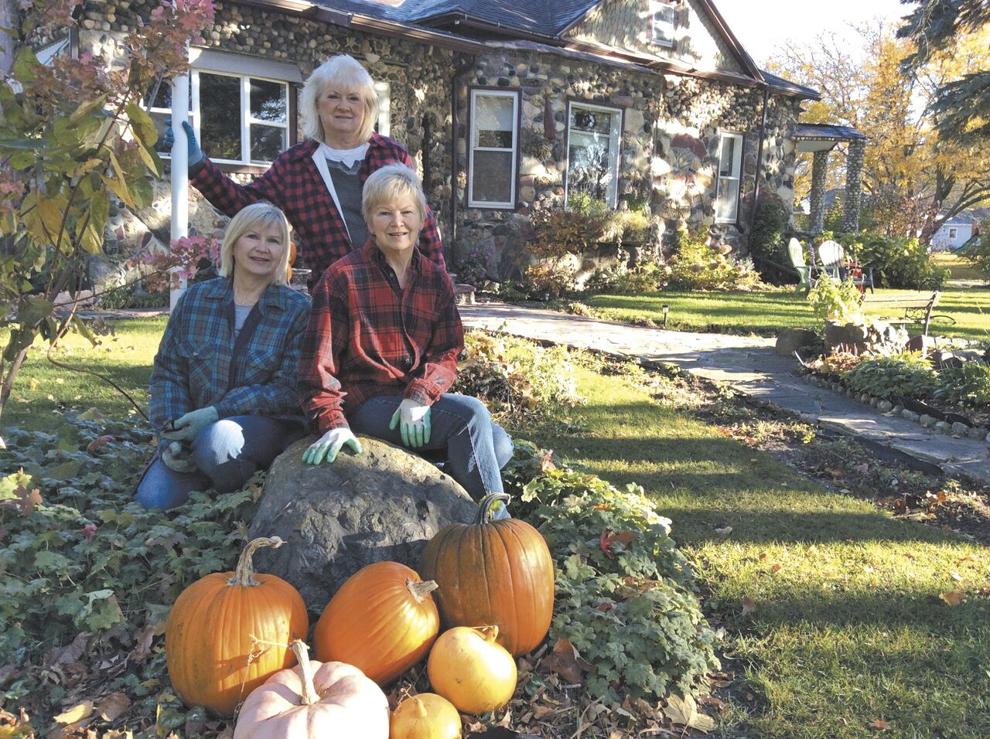 Johnson apparently enjoyed travel and, as he traversed America, he brought home rocks as souvenirs. The Great Depression slowed business to a crawl for Johnson, who made the best of his spare time by spiffing up his home. He added rock walls on the outside and pebble trim around the inside entrance windows. In the garden, he built planters, a birdbath, a rock fence, an archway complete with a stone birdhouse inset, a rock pond, a stone table and bench, and even a planter embedded with broken cups and saucers.
As the story goes, Eggen said, Johnson allowed folks who owed money to his business because of the poor economy to work off their debt by helping with his building projects.
The pièce de résistance is the fascinating fireplace, a jumble of rocks collected from each of the 48 states (remember, Alaska and Hawaii were not part of the union yet). Eggen said she cannot identify the stones, but she figures a geologist could do so.
The house had stood empty for about three years when Eggen and her sisters, Cynthia Crowser of Alexandria, Minnesota, and Barbara Nelson of Lakewood, Washington, bought it 11 years ago. It took a while to return the property to its former glory.
The sisters spent two years restoring the yard. Inside, they spent countless hours stripping floral wallpaper and painting the walls. Though it has well-preserved hardwood floors – some with inlaid wood – the house has only one bedroom and one bathroom, with a loft for the grandchildren's playthings. The previous owner added an all-purpose room that the family now uses for extra guest space, bringing the blueprint to something under 1,500 square feet.
Eggen (who grew up between Hendricks and the South Dakota town of Astoria) and her husband Jim, a Hendricks native, are both retired (Jim from 3M, Shirley from Brookings-area utility companies). The sisters use the house when they spend time with their mother, Sadie Engelstad, who resides in an assisted living center at Hendricks. The rock house has also been the venue for family wedding and funeral gatherings.
If the sisters ever sell, Eggen said, the new owners will have to be avid gardeners. "We've put so much work into the yard," she said.
The garden has three planters and a triangle-shaped post that holds a gazing ball.
The "rule of three" felt like a sign beckoning the three sisters to buy the property. They have used the home to create a memorable family tribute: The house is an authentic backdrop for furniture and dishes passed down through generations, and still enjoyed and used by everyone who stays there.
"We were all just fascinated," Eggen said. "We thought it had so many possibilities."
Sheri Poore grew up on a Day County dairy farm and is a former Tri-State Neighbor editor now living in Sioux Falls.