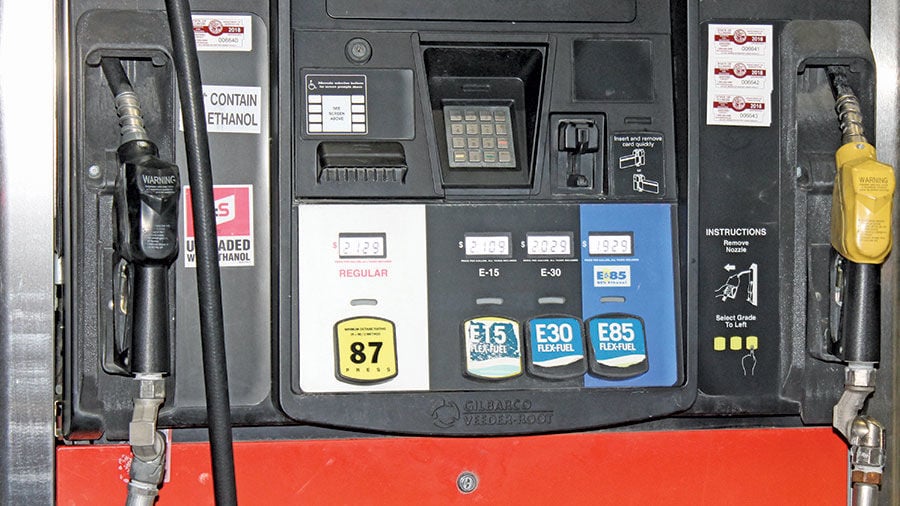 To the editor:
It's South Dakota's profitable civic duty to assure our state's ethanol market share is 30% by 2023 and 50% by 2028.
History reminds us that since E85 pumps were introduced, thousands of pioneering South Dakota standard auto owners have traveled millions of trouble-free miles splash blending half E85 (E30-50) consistently reporting "more power," and "can't tell a mileage difference."
Critics' irrational hair on fire "you can't do thats" act like a horrific Nazi purity test. They would say only factory-designated flex-fuel auto owners are privileged to use much safer half E85. Standard auto owners are condemned to use the most fatally poisonous and illegal fuels on the market or blends less than E30. Yet there's no credible scientific evidence that factory undesignated flex-fuel vehicles using half E85 do not also satisfy the clean air act's requirement to maximize reduction of fatally toxic emissions identical to those found in cigarette smoke. Ethanol does not contain or produce them.
That said, South Dakota legislators can this session, as they did in 1984, legislate South Dakota's best business plan ever. Or they can tax imported petroleum 1 cent per gallon at the pipeline with the revenue dedicated to growing a successful South Dakota ethanol industry.
The new 2020 funds will be directed as the original pipeline tax law intended, except most importantly, substantial pipeline tax dollars must also advertise, informing all auto owners that half E85 is their safest, most cost efficient, more power, cleaner engines, lower maintenance costs, legal purchase saving them $4 to $20 per tank fill.
By South Dakota demonstrating it can legally increase ethanol market share to 50% will lead to triple the corn grind nationally, slash medical tragedies that cost billions and add billions to South Dakota and other rural economies.