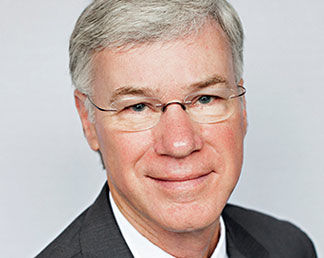 Despite all the debate about health care policy in Washington, D.C., last summer, Congress did not come up with a solution. Rather, it ended up being another round of finger-pointing and arguments about repealing and replacing the Affordable Care Act.
That means the family farmers who had been struggling with high premiums, some up to $40,000 a year, had no reprieve. Others are forced to go uninsured. This is not acceptable for those who do one of the most dangerous jobs there is.
The Minnesota Legislature has a chance to ease that burden for the farmers in our state. In 2017, Gov. Mark Dayton proposed adding a "buy-in" option to the MinnesotaCare program, which allows eligible working families a way to get more affordable health insurance premiums. He has revised the proposal and re-introduced it earlier this month.
Several of our members use MinnesotaCare now. Others, such as Brian and Therese Romsdahl of Watonwan County, could benefit from being able to buy into it. The Romsdahls, who raise grains and beef, said in our meeting with Gov. Dayton, that they owed $33,000 in health care costs in a year. Moved by their story, Dayton invited them as guests to his recent State of the State address and recognized them for the good work they do as family farmers, while calling on lawmakers to act on health care.
A better option is needed to help the Romsdahls and countless other Minnesota farmers continue to grow our food. With so many unable to break even on their farm businesses right now, reducing costs in as many places as possible is critical. Partisan fighting isn't going to help anyone.
Under Dayton's 2018 proposal, the MinnesotaCare Buy-In would reimburse medical providers at the same rate as Medicare enrollees, which would strengthen the financial health of small and rural health practices. It would expand health insurance choices for families across the state, especially those in rural Minnesota. Enrollees would pay their own premiums, so it would be of no additional cost to taxpayers. According to the proposal, it would take a one-time startup cost.
Feedback in favor of the buy-in option has been positive. It's not perfect, but MinnesotaCare has been working for 26 years.
The burdens on family farmers are increasing every day. We can help ease one of those burdens with more access to affordable health care. It's time for the Legislature to end the partisan cycle of blame and pass a health care plan that takes the heavy costs off the backs of family farmers.