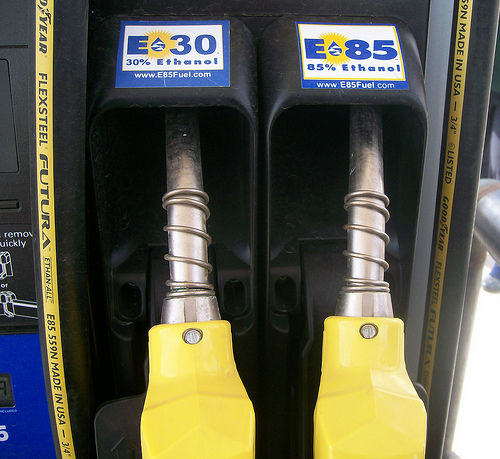 South Dakota's desperation to move our rural economy out of 1985's high fuel prices and low grain prices led to an exhaustive often contentious legislative debate: A remarkably successful big vision plan was created that added billions to our state economy. If reinstated to its original intent, it can again add billions more by tripling ethanol demand. And to top it off, those paying the tax are the biggest winners financially.
A 1985 AP story reported "Creating a sharp turn in rural policy, a summer study legislative committee voted to support a bill putting a 'sales' tax at pipeline terminals to create cash incentives to build a South Dakota ethanol industry." Both parties preferred calling it a "rural investment" rather than a tax.
I was the bill's main author. Its 40-cents-per-gallon incentive, up to a million dollars a year per plant, attracted 20-year-old entrepreneur Jeff Broin to South Dakota. He purchased the bankrupt Scotland ethanol plant and from there he remarkably led the way building South Dakota's billion gallon ethanol industry and the Midwest's spectacular ethanol plant construction boom.
Amazingly, consumers paying the pipeline tax can get huge cash savings every tank fill. Obviously, tax proceeds must also fund effective advertising informing all auto owners they can legally save up to $20 per tank fill versus regular petroleum and more on premium. They can do it simply by purchasing 94 octane premium. It comes with more power, cleaner engines, slashed carcinogenic emissions, lower maintenance costs on blends of E30 to E50. Assuring a state pipeline tax law continues as originally intended it will remain petroleum consumers' best investment ever on into the future.
Collateral support evolved as Roland Pester and I organized South Dakota Corn Growers to fearlessly foul our oil-intimidated, brain-washed culture's taboo against ethanol's meaningful entry into gasoline markets. Paranoia of fines from the EPA ruled then as today, so Corn's amazing CEO Dan Iseminger wrangled an invite to the White House. Old president Bush's chief legal council C. Boyden Grey told Dan and board member Mike O'Connor "Tell that corn board they have an indirect order from the president to road test E85."
With Dan's strategic leadership they spectacularly led to gain E85's legislative approval as an alternative fuel by manually blending ethanol and gasoline to make 85 percent ethanol.
They painted E85 on the doors of a 1988 Corsica and drove it to Washington, D.C. It sat on the capitol lawn for a critical show-and-tell during the successful debate. Then E85 pumps became readily available, enabling wise, pioneering standard auto owners to find half E85 blends (E30 to 50) are most efficient.
Science and common sense today find blends E30 to 50 slash benzene related tailpipe emissions identical to those found in cigarette smoke because ethanol does not produce them. Like in cigarette smoke, these emissions can cause birth defects, cancers and brain damage.
South Dakota created the nation's first blender pump locations and most importantly, Glacial Lakes Energy's "you can't do that" revolutionary E30 challenge research proved what for 20 years many, many thousands of wise auto owners found using E30-50 blends: "I save money, have more power and can't tell a mileage difference."
Disappointingly, today's lazy status quo state government, corn and ethanol organizations shamefully abandon their civic duty to expose EPA's overreach claims that blends E30-50 are illegal for standard auto use. They shamefully allow EPA to fatally obstruct free markets' ability to profitably increase ethanol production at least three-fold.
I challenge you to see a truly big vision: Imagine all South Dakota area auto owners aggressively purchasing high octane ethanol blends. It would safely and profitably replace half of gasoline use worldwide with extremely low carbon corn ethanol.