Though the world may have changed quite a bit over the past few months, what hasn't changed is our dedication to working for South Dakota soybean farmers. We're constantly looking into new opportunities to improve sustainability, increase consumer trust, develop new markets and much more. We have adapted and overcome the challenges of COVID, trade and weather. Here are a few updates on what's happening with SD Soybean.
In April, SD Soybean launched Super Sprouts, an online educational program with a variety of weekly activities for families to do together at home. Super Sprouts provides fun, educational activities that focus on soybeans and agriculture. One of the most popular activities was the Soybean Growing Contest. Nearly 30 kids of all ages from across the state participated in the contest and reported plant heights that were competitive with crops in the field! Other activities include cooking with some homemade recipes, navigating through interactive websites, and following Soybean Science curriculum. All activities are available in the blog area of our website: www.sdsoybean.org.
Hungry for Truth is an initiative created by South Dakota Soybean Research & Promotion Council, the soybean checkoff organization, designed to encourage open conversations about food between South Dakotans and the farmers who grow it. Hungry for Truth actively collaborates with other South Dakota ag organizations to share stories and tasty recipes with consumers who learn more about food and agriculture. We invite you to follow along with Hungry for Truth on Instagram, Twitter, Facebook and online at hungryfortruthsd.com.
SDSRPC sponsors on-farm research through a partnership with South Dakota State University. Results and information to help farmers make efficient management decisions in the field are posted on onfarmresearch.sdsoybean.org.
Soybeans are hitting the road with a few new products and new uses including motor oil, tires, fuel, asphalt rejuvenator and even shoes!
Biosynthetic Technologies recently released a soybean-based motor oil approved for 5W-20 and 5W-30 gasoline engines. More information including where to purchase Biosynthetic Motor Oil is available on their website at biosynthetic.com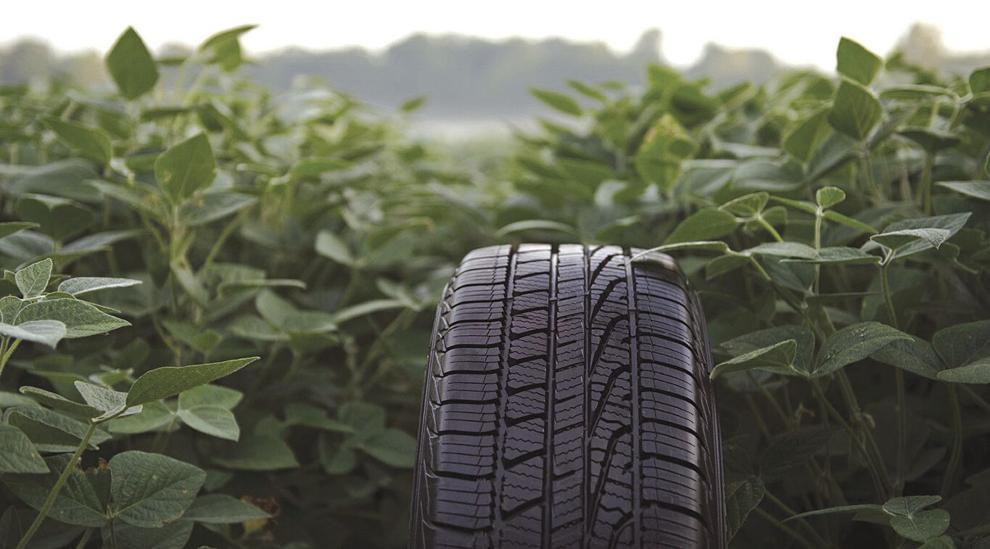 The United Soybean Board collaborated with Goodyear to research incorporating environmentally friendly soy as a replacement for petroleum into their rubber technology. Goodyear found that soybean oil offered more flexibility to their tires. You can purchase those tires today Goodyear plans to greatly increase usage over the next few years.
For more information on these new uses and more, check out soynewuses.org.
SD Soybean is dedicated to creating avenues to utilize sustainable, environmentally friendly soybeans and we are thankful for the support of South Dakota farmers. We recognize the challenges in agriculture and are grateful for the resilient people who build and maintain this industry. Thank you to all of South Dakota's farmers, industry workers and consumers for your continual effort to keep our state up and running.
Follow the activities and innovation of the Soybean Checkoff at SD Soybean on Facebook, Twitter and at sdsoybean.org.
This article was produced in conjunction with the advertiser as a special feature for our virtual farm show.