April-June temperatures in the western Corn Belt likely will run near normal to favoring a bit warmer, with precipitation near normal to possibly wetter than normal.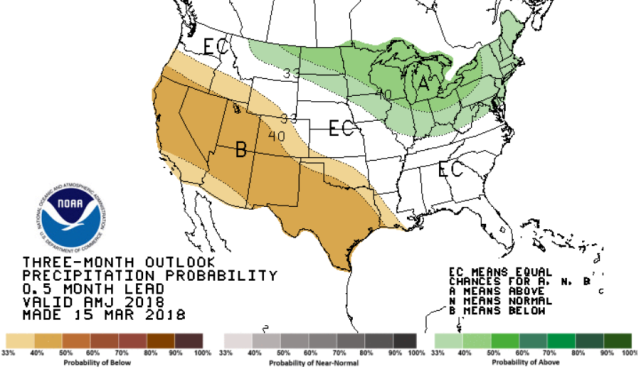 In the eastern Corn Belt, the three-month outlook favors warmer and wetter weather than normal, according to the National Weather Service official three-month forecast.
La Niña is fading fast, the NWS said.
"A La Niña advisory remains in effect as of early March, reflecting that conditions in the ocean and atmosphere remain consistent with La Niña. However, these conditions decayed considerably in the last month.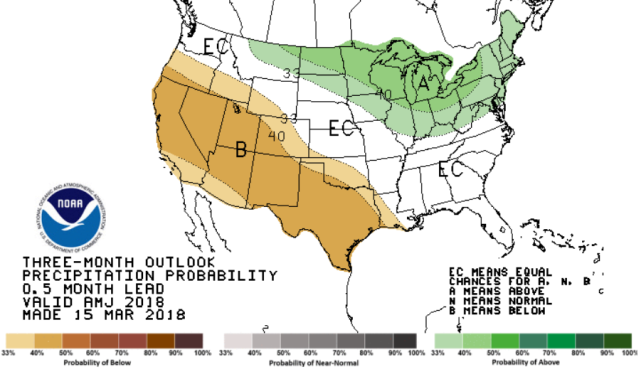 "Enso-neutral conditions are forecast to rapidly develop and are likely to continue into the second half of the year."
The south-central Plains – which the Drought Monitor shows in abnormally dry to drought condition – likely will be warmer than normal in April-June. The Northern Plains – which suffered drought and wildfires last year – likely will be wetter than normal, the NWS said.
Read more