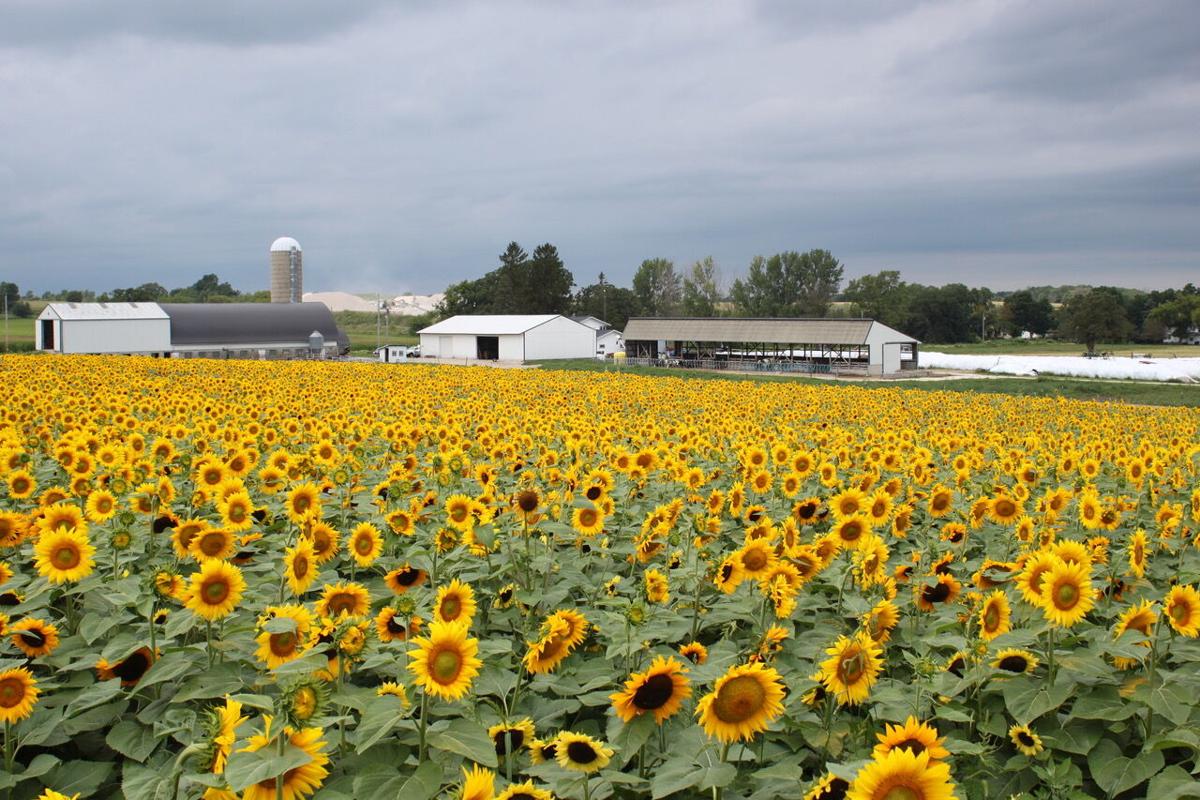 Sunflower prices at the region's crush plants may have slid down some in mid-September, but they were still strong, hanging in the low $30 range.
"Sunflower prices were down 60 cents to unchanged this week at the crush plants. Bird food is trading mostly around $30.50-$31.50 in South Dakota with North Dakota prices trading for as much as $33 in some locations," according to John Sandbakken, National Sunflower Association executive director, commenting in the Sept. 13 NSA newsletter.
At the regional crush plants, as of Sept. 13, NuSun sunflower was listed at $31.50 per hundredweight at the ADM plant in Enderlin, N.D., for delivery in September, and $30.70 cash and $30.20 with an Act of God clause (AOG) for delivery in October. At the Cargill plant in West Fargo, N.D., the September delivery price for NuSun sunflower was listed at $31.25 per hundredweight and the October delivery price was $30.50.
High-oleic sunflower prices on Sept. 13 were posted at $31.40 per hundredweight at Cargill in West Fargo, for September delivery and $31 cash for delivery in October. At ADM in Enderlin, the September delivery price was $31.50 and the October delivery price was $31.20 cash and $30.70 with an Act of God clause (AOG).
Elsewhere in North Dakota, Pingree was offering $30.60 cash for delivery in October, while at Hebron the high-oleic price was listed at $29.80 cash.
Sandbakken also pointed out that the North Dakota crush plants are offering 2022 new crop cash and AOG contracts for both NuSun and high-oleic sunflowers. At ADM Enderlin, the price was $27 cash and $26.50 for 2022 new crop NuSun sunflower, while at Cargill West Fargo the price was $26.80 cash and $26.30 with an AOG.
2022 new crop prices for high-oleic sunflower were also listed with ADM Enderlin posting $27.25 cash and $26.75 with an AOG, while Cargill West Fargo posted prices of $26.80 cash and $36.30 with an AOG
"Something else to consider is the oil premiums that crush plants pay on sunflower," Sandbakken said, noting that sunflower pays premiums for oil content above 40 percent. The crush plants offer premiums on oil content above 40 percent at a rate of 2 percent price premium for each 1 percent of oil above 40 percent.
"This pushes a contract with 45 percent oil content gross return 10 percent higher per hundredweight. The AOG $26.30 contract increases to $29, and the cash $27.25 contract moves up to $30," he explained.
Among other factors the market is considering was the September USDA Farm Service Agency (FSA) crop acreage report. According to the report, 1.27 million acres were planted to sunflower in 2021. That's a bit lower than the 1.38 million acre figure that the USDA National Agricultural Statistics Service had in its June planted acreage report. FSA noted that 1.16 million acres were planted of oil-type varieties with acreage of non-oil varieties at 109,260 acres.
"In June, NASS estimated planted area of oil-type varieties at 1.25 million acres and non-oil varieties at 130,000 acres," Sandbakken noted.
However, sunflower production in the U.S. this year has yet to be determined and won't be known until harvest gets rolling and producers provide some yield results.
"Severe-to-exceptional drought conditions were prevalent throughout the key growing areas of the Dakotas and Minnesota this growing season. At this time, it is unknown how this might have impacted sunflower production," he said.
"In October, USDA will provide its first estimate for oil and non-oil sunflower production. Traders will be keen to see how USDA factors in any potential effect of the drought into the production numbers," he continued. "This report, along with actual harvest reports, will set the tone for sunflower price direction in the near-term.
"Getting the crop harvested several weeks early can result in lower drying costs, plus reduces late season crop and blackbird damage," he concluded.