MACEDONIA, Iowa — Bruce and Ruby Bentley look at each other and smile as they are asked about their wedding day. Their eyes meet as they offer advice for a long and successful marriage. They giggle when talking about their first kiss.
They may be nearing their 54th wedding anniversary, but it is apparent this Valentine's Day that the Bentleys are still those high school sweethearts who exchanged vows on March 20, 1966.
"You need to say 'I love you' a lot," Bruce says. "I never go anywhere without giving her a kiss and telling her I love her."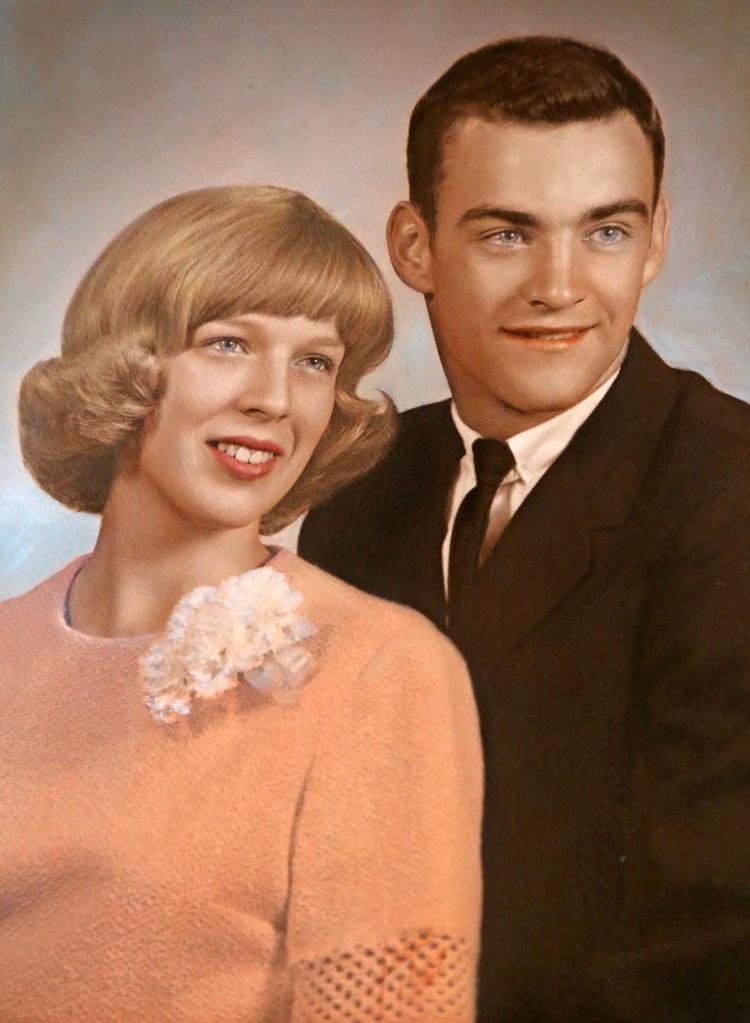 The Bentleys, who farm near here in Pottawattamie County, grow grain and feed cattle. They have five children — Brian, Marla, Barbie, Jana and Rebecca — 17 grandchildren and four great-grandchildren.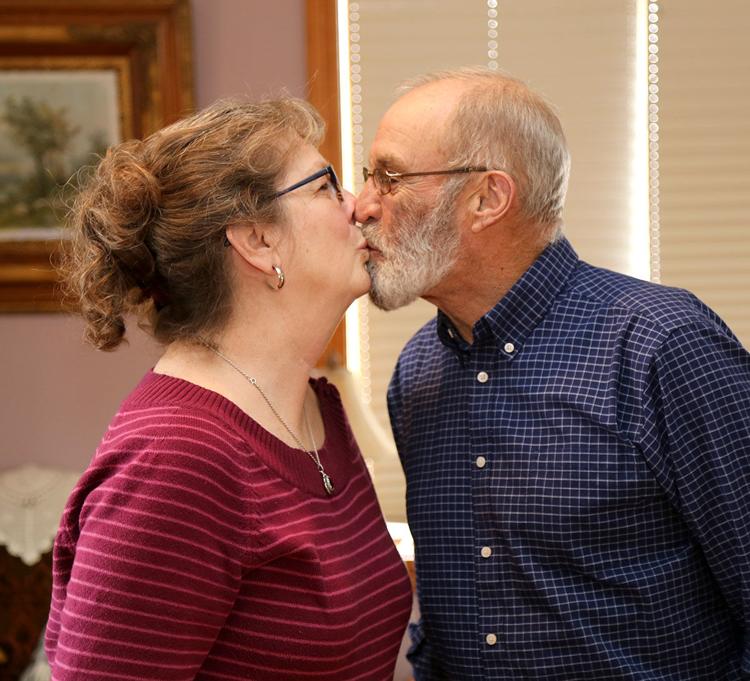 They met in sixth grade, when the Carson and Macedonia school districts merged, and started dating as sophomores. Two months before graduation, they were married at a small church in Talmage, Neb.
"Our first kiss was on the steps by the superintendent's office after a school event," Ruby says.
After graduation, Bruce went to work for his father. In 1968, the couple was able to rent their first farm near Macedonia.
"I was 21 years old and we rented it on a 50-50 share," Bruce says. "We rented that farm for over 30 years."
Five years later, they bought their home farm for $975 per acre.
"That was with 8% interest on a contract with the owner," Ruby says with a chuckle. "Everyone said we would go broke."
"You need people like the Steiners and Killingers and Plumbs who are willing to help out a younger farmer," Bruce says. "We can never thank those families enough for what they did for us."
The 1980s were a struggle for the Bentleys, like the decade was for most farmers. They had purchased a farm, but when the interest rate climbed to 18%, they had no options and lost the farm.
"That March 1 payment was coming up and I called the bank and said we don't have the money," Bruce says. "They didn't want to work with us, so we contacted an attorney and he suggested we surrender it in lieu of foreclosure."
Eventually they secured a loan from the Farmers Home Administration (FmHA). Ruby has always kept the farm's books, and she says when they sold a load of pigs, she had to itemize every dime for the lender.
"You had expenses for this and that, and it left very little to feed a family," she says. "Those were very tough times for a lot of people, but we got through it."
"All you could do is work, and I'm thankful our parents taught us how to work," Bruce says. "They were great role models for us."
Ruby says even though the farm kept them busy, they always made time for their growing family.
"I can remember Jana always talking about wanting a little sister or brother, and we told her we were done," she say. "When we told her we were having another baby, she changed her mind. I think we put a kid on a school bus for 27 years."
The children were all busy in school and other activities, and their grandchildren have continued the tradition. Nine of their 17 grandchildren attend school at nearby Riverside.
"A lot of people go south for the winter, and I don't know how people can do that and miss out on their grandchildren's activities," Bruce says. "We don't want to miss a thing."
Bruce says the family has always been a partnership.
"You have to respect each other, and you have to communicate. It's very seldom that we don't eat breakfast together," he says of his wife.
Ruby points to their faith as an important part of their marriage.
"Our faith and having God in our lives is very important to us," she says. "He carries us through our struggles. We feel very blessed, and we are very thankful."