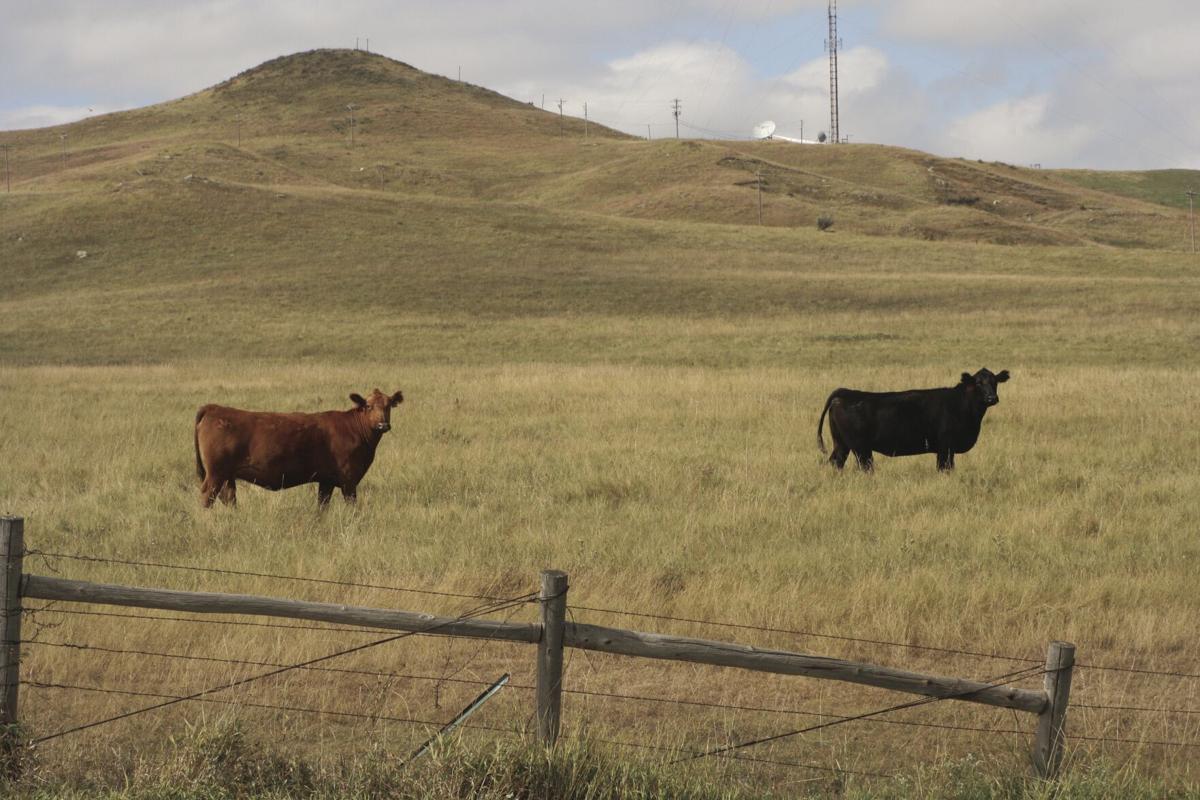 Sometimes cattle producers with the most productivity were not always the most profitable, and maximizing productivity doesn't always mean maximizing profit. That's where benchmarking becomes a livestock producer's tool.
Benchmarking involves comparing his or her operation with others to see where they stand, and it can be a way to improve their business. Commercial cattle producers who are similar in their operations put their financial records into a system (and although officials cannot tell who they are), they can compare their operation to others to see where they may need improving, and where any weaknesses and strengths are.
Producers can learn a lot about their own operation by doing a peer to peer comparison. That's what experts said during a beef profitability webinar May 20. They covered key factors to help make a beef operation profitable by using benchmarking data.
The webinar was hosted by University of Nebraska Extension educators who examined 31 commercial beef cow-calf operations with 100 or more cows. The 31 operations were split into five categories, with 20% increments for profitability of lowest, low, middle, high and highest. If they were in lower profitability category, the goal was to learn what producers can do to move up.
They started by comparing expenses. The highest profitability group spent 70% for feed, including hay, pasture and supplement. The operations spent 30% on the rest: oil, gas and other expenses.
The other group, which was not as profitable, spent 72% on feed, but had about $100 more in total cost.
"You compare yourself with your peers, so the more similar the operations, the more a producer will be able to compare whether their operation, for example, has higher costs for feed, for replacing cows, calving rates, veterinary costs, and overhead," said Matt Stockton, an ag economist with Nebraska Extension.
He recommends if someone has a higher overhead cost than their peers, they asking themselves, "why is my cost so much higher than others?" There needs to be either a higher revenue, or lower cost, or some combination of the two, he said.
The most profitable group in the University of Nebraska study spent half of what the next category spent on pasture costs, which included owning and renting pasture to determine the value per cow, Stockton said.
The information came from the 2019 FINBIN database, which is maintained by the University of Minnesota and covers the states of Nebraska, North Dakota and South Dakota. FINBIN is considered a repository of information, through which university organizations collect and maintain information about farms so they can also conduct research. It's been around 20 years.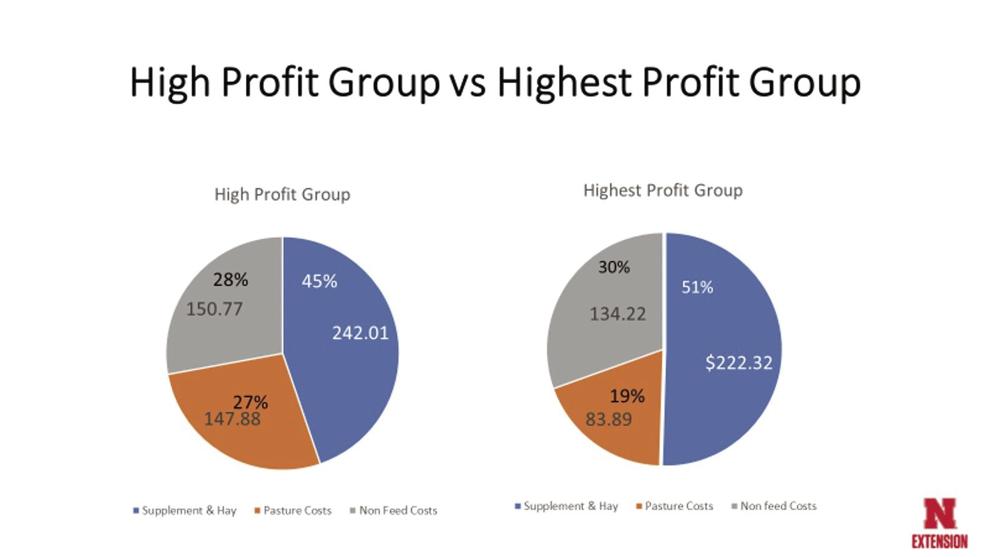 "People call me all the time and ask 'what is the rental rate of the pasture,' but if your peers in the area are also renting, then benchmarking could give you an idea of what others are doing," Stockton said. "It's a way of finding out what you're doing compared to others, to keep competitive and to make as much money as you can."
While it's difficult to get a tremendous difference in cattle market prices, looking at costs is important. Low cost without productivity isn't going to make you money, the specialists said.
"Just looking at productivity without looking at cost, will not benefit producers. Input used must pay for itself," said Randy Saner, Nebraska Extension Beef Systems Educator, based in North Platte.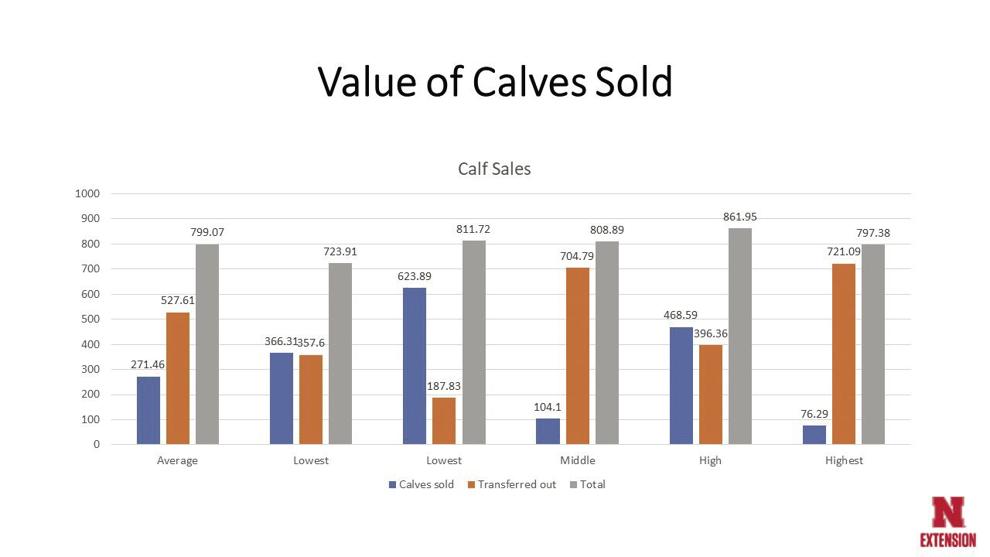 Here are some key points that Saner and Stockton shared about the study's findings:
- The highest profitable group – had $100 difference in returns.
- Lowest profitability group: $750 difference in what they got for their cattle, minus their cost.
- Looking at cost: highest group had $611.84 in cost.
- The lowest profitability group – had costs of: $1,183.70
- Regarding cost per pound, the lowest group had to get $3.75 per pound to break even, when they sold their calves.
- The highest profitability group only needed to get $1.25 per pound to sell a calf and break even.
Marketing becomes critical, because you want to get the best price you can. Experts found in their study that you don't have to have the highest revenue, but watch your cost.
"It's important to know, for every $1 you spend, are you losing or gaining $2?" Saner said. "A producer may have spent $1 but it ultimately cost them $1.50. So for every dollar you spend, are you getting enough revenue back for each dollar?"
He gave an example: If you bought a cow that produced a calf with 10 more pounds of weaning weight, but it cost you $30 more to feed that cow and you sold the calf at $1.54 per pound, it means you lost money on the deal because you spent $30 on feed and you got $15.40 back on that calf.
Although in that case, a producer would have lost money, Saner said that doesn't mean that buying more weaning weight isn't profitable. It just means you want to watch where you spend your money and know whether that $1 you spent is making you money or losing money for you.
Sometimes producers question whether they should creep feed calves. They know it'll increase their weight 25-pounds, but if a producer spent more than the amount of money that a calf would bring on creep feed, they're going to lose money. That's important to realize before making that decision, Saner said.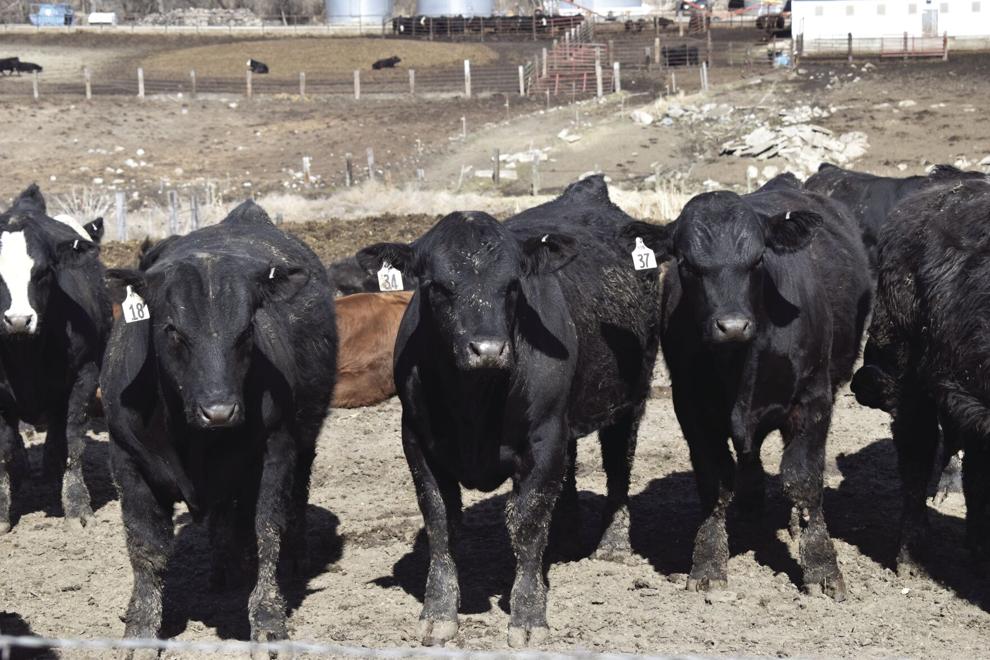 Benchmarking could be used for many different enterprises, from dairy to crop production or most any business. Many larger operations are conducting benchmarking, which is also helpful for middle-sized operations in identifying their strengths and weaknesses.
The Nebraska Business Center can help producers enter their data. There is a charge, but Saner said when considering sustainability, that cost may be worth what's spent. Once the data has been entered, producers can go online and compare it, or the business center can assist producers. For more information visit https://finbin.umn.edu/.
Reporter Amy Hadachek is a two-time Emmy Award winning meteorologist and a storm chaser who earned her NWA and AMS Broadcast Meteorology seals of approval. Amy and her husband live on a diversified farm in Kansas. Reach her at amy.hadachek@midwestmessenger.com.