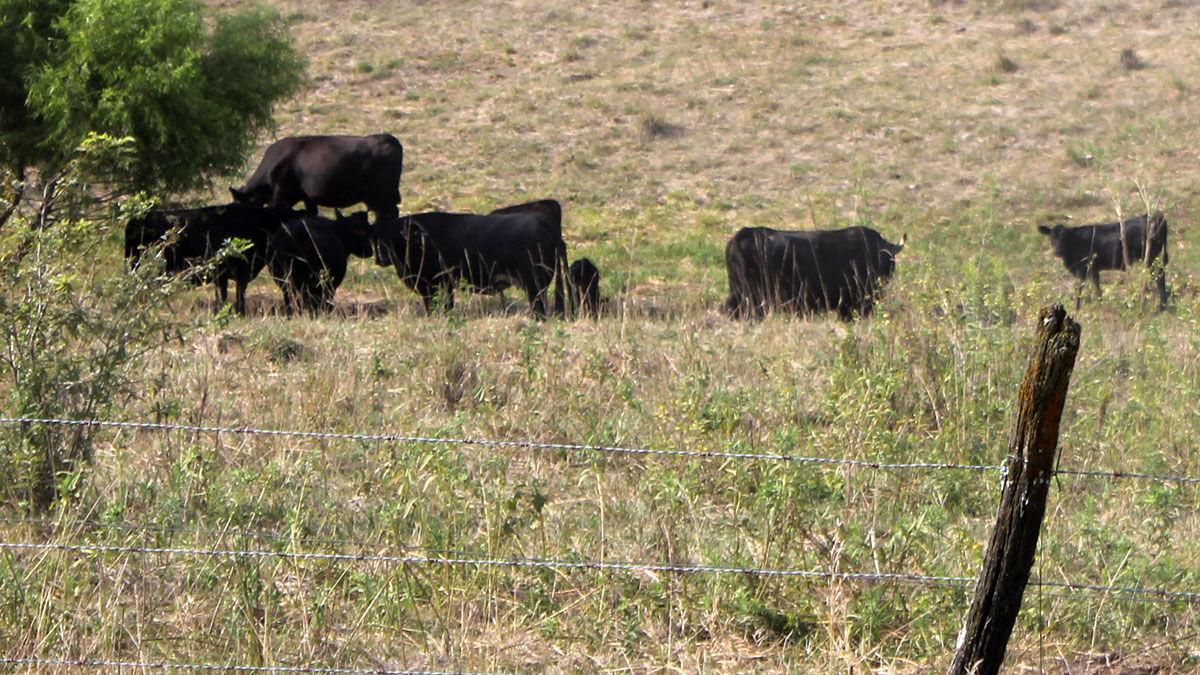 After a pair of historically wet years, the Tri-State Neighborhood was reminded what it was like to be wanting for rain.
Many areas missed out on fall rains to help freshen up pastures.
In late fall 2020, pockets of southeastern South Dakota and northwestern Iowa showed bright red on the U.S. Drought Monitor map. Lincoln and Union counties in South Dakota were in extreme drought as of mid-November. Sioux, O'Brien and Clay counties were the worse off in Iowa.
As part of the Iowa Forage and Grassland Council Winter Conference, longtime board members shared some strategies for managing drought stressed pastures. Board of directors members Joe Sellers and Brian Peterson gave a video presentation Nov. 24.
"Obviously it's going to take longer to recover next spring if you did overgraze," said Sellers, who battled dry pastures at his Chariton operation in southern Iowa this year.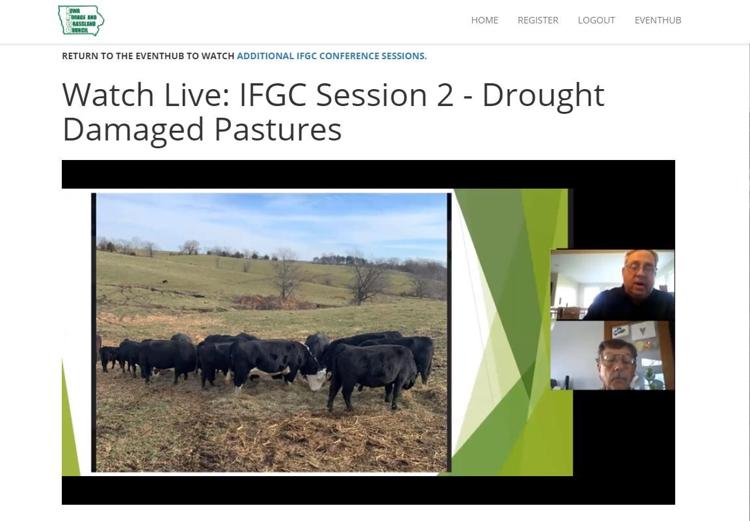 Where it's not possible to rest an entire pasture, he suggests choosing areas to sacrifice. Keep cattle contained to selected areas rather than putting pressure on the whole pasture.
In some overgrazed areas, producers might extend the pasture life by feeding on pasture. Sellers said bale grazing can waste hay, but build soil resources. A large bale might put on 30 pounds of potash and 10 pounds of phosphate. Bale grazing in targeted places with poor fertility can be a strategy to help build nutrients in stressed pastures.
"Identify the spots and make it work for you," said Peterson, who lives about 80 miles west of Sellers in Corning, Iowa.
That's where soil tests come in. It's common to take soil samples every two or three years from fields where row crops are grown, Sellers pointed out, and forage production areas should be on about the same schedule.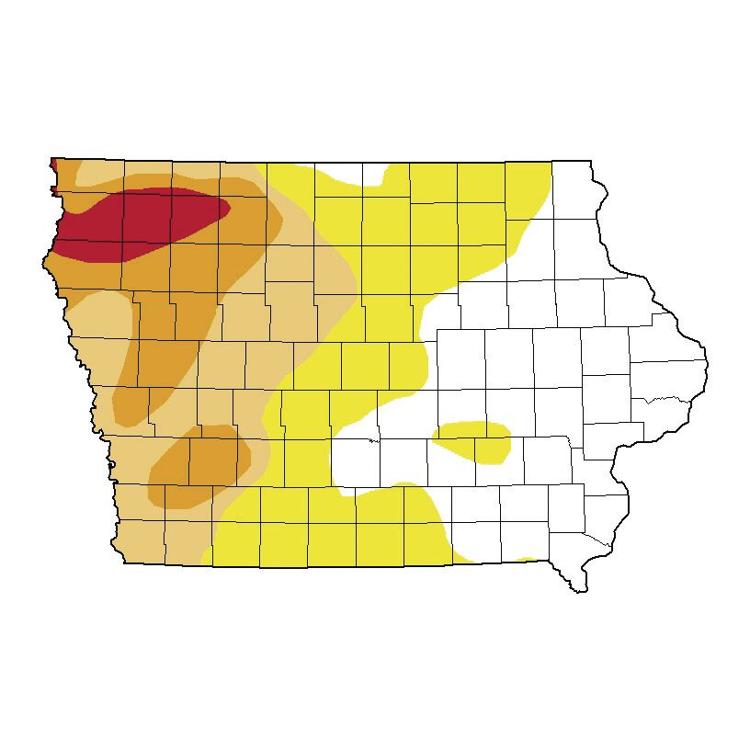 The Iowa Forage and Grassland Council took soil samples from 20 farms across Iowa. With 92 samples, they found 63% of the farms had optimum levels of phosphorus, but 20% were very low.
"Very low means you really need something," Sellers said.
Likewise, potassium levels were at the optimum level in 80% of the farm sales, but 12% were low on the essential nutrient.
With the plants stressed through dry conditions, adding fertility can help reduce the stress and re-grow faster, Peterson said.
But it doesn't make sense to spend money on fertilizer without knowing what your nutrient levels are, Sellers added.
"If we don't do the soil testing, we really don't know," he said.
Overgrazing also opens pasture to more weed growth. Foxtail and Queen Anne's lace tend to show up in stressed conditions, Sellers said, and they can reduce productivity of the pasture.
It's important to deal with weeds before frost seeding or interseeding forages, though some new generation chemicals can protect legumes like clover.
"There's no sense spending that money on legumes if you're going to turn right around and spray to kill thistle and things like that," Peterson said.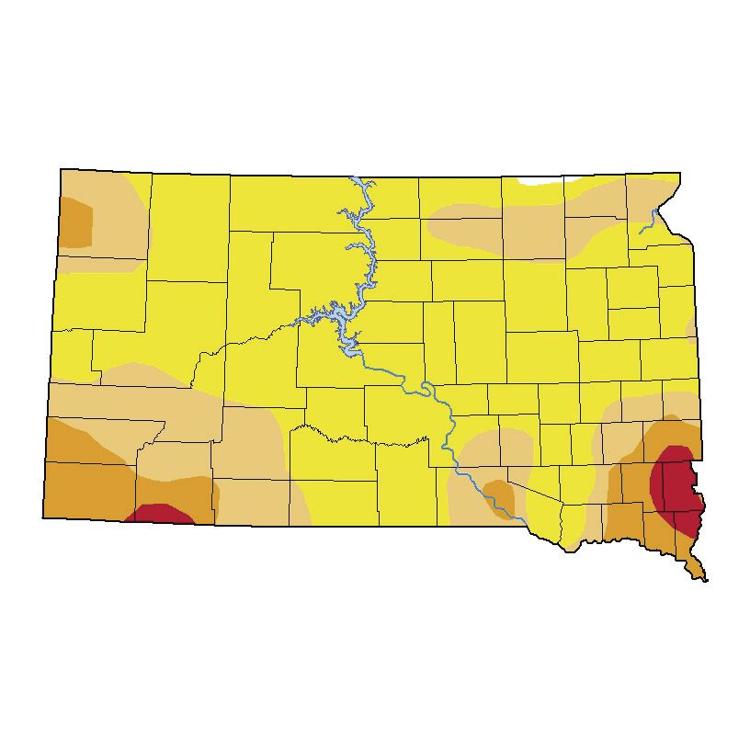 Planting annual crops can help with forage production in damaged areas. Frost seeding can work well in overgrazed areas. Sellers has had good luck frost seeding legumes, but grasses are more challenging. Putting cattle on that area can help incorporate the seed, Peterson added.
Sellers also gave producers a warning about pasture ponds. Low water levels can mean lots of mud, and cattle could end up getting stuck easily. He said it may be a good year to focus financial resources on dredging ponds.
He urged producers to be flexible in the spring, as the weather will dictate what producers will be able to do.
"Think about the possibilities," Peterson added. "We can't foresee the future."
Janelle is editor of the Tri-State Neighbor, covering South Dakota, southwestern Minnesota, northwestern Iowa and northeastern Nebraska. Reach her at jatyeo@tristateneighbor.com or follow on Twitter @JLNeighbor.