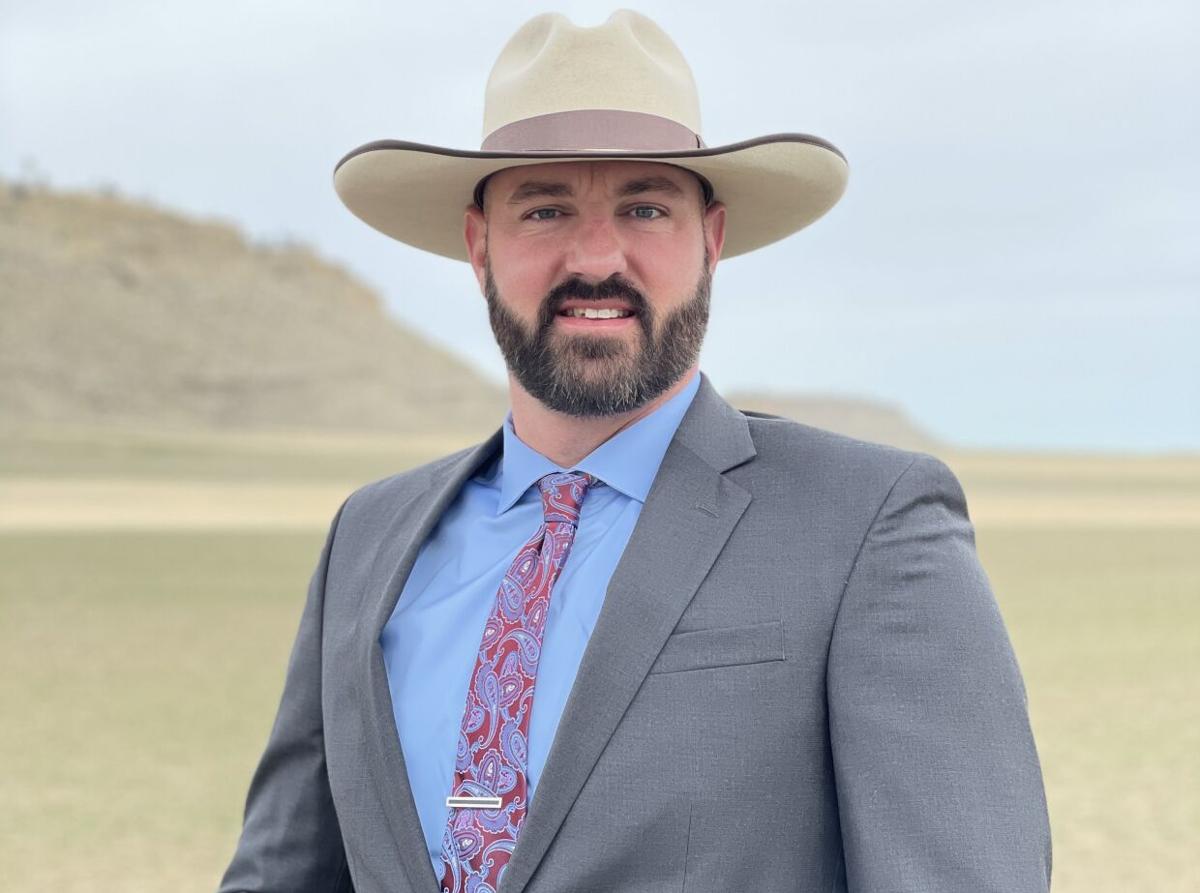 Originally from Washington state, Bryan Elliott came to Montana in 2013 to manage a large ranch in the south central part of the state. The operation marketed about 17,000 yearlings every fall and all of them were enrolled in a third-party verified incentive program. That meant all 17,000 head had to have RFID tags in their ears for tracking purposes.
Producers who choose to market cattle through a third-party verified incentive program pay a per head enrollment fee. The cost associated with enrolling is usually justified because the cattle sell for a premium. The kicker is, if an enrolled animal loses its RFID tag it is instantly kicked out of the program, so the producer loses not only the enrollment fee but also the market premium the animal could have brought.
RFID tags are notorious for falling out of ears, a fact Elliott became all too aware of as a ranch manager.
"I think one year over 1,000 head lost their RFID tags, so we were experiencing up to a 20 percent loss in tags. That got my wheels to start turning," he reflected.
Elliott says he is always thinking and analyzing how things could be done better and he became convinced there had to be a more efficient way to electronically identify and manage cattle. Two years ago, he set out to create his own cattle management app with the first tier in that process being cattle identification.
His solution to cattle identification was to find a way to apply facial recognition technology to the cattle industry. And so, 406 Bovine was formed.
Using artificial intelligence and machine learning, 406 Bovine is revolutionizing cattle management. Instead of depending on an RFID tag that may or may not stay in the ear and a cumbersome scan bar to retrieve cattle data from the tag, 406 Bovine uses facial recognition technology to identify cattle from up to 40 feet away. From there, the facial recognition technology software uses an application programming interface (API) to plug into leading cattle management apps that already exist.
406 Bovine is one of two companies in the U.S. currently working on livestock facial recognition technology, but Elliott says 406 Bovine stands out because it can recognize cattle from any angle with less than half of their face exposed.
"This is not the old school facial recognition like your iPhone where it has to be right in front of your face to unlock your phone. If the cow has her head down eating, you can take a picture and it will recognize her," he explained.
As a cattleman first, Elliott truly believes 406 Bovine's facial recognition software carries endless possibilities for the beef industry. It has the potential to be a very cost-effective and efficient way to automate individual cattle management because it is using common, everyday technology. It is just being applied to a cow's face rather than that of a human.
406 Bovine is about 12-15 months away from a worldwide launch, but facial recognition is not the end game for Elliott. With that step mastered, he wants to further develop technologies that can recognize symptoms before a human eye can and calculate animal weight estimates by using a picture or video.
Like the livestock facial recognition, the symptom recognition and animal weight estimates will use technologies that already exist in other avenues. 406 Bovine is just working to apply these proven technologies to cattle.  
In addition to cost-effectiveness, Elliott's other goal for developing these technologies was to find a way to make up for human inconsistencies on large-scale feedlot and cattle operations. Not every person who works around cattle has developed the same keen eye for identification, symptom recognition and weight estimations. 406 Bovine's technologies will not only even the playing field, but it will allow for more low-stress handling of cattle.
"We expect this technology to grow cattle management as a whole," he said.
406 Bovine is the only company developing APIs for the livestock industry, globally. Developing APIs allows Elliott and his company to help more producers more rapidly, he says.
"Our ultimate goal is to shape the future of agriculture by creating technology that improves livestock operations and gives producers the best tools and service in the world," Elliott concluded.