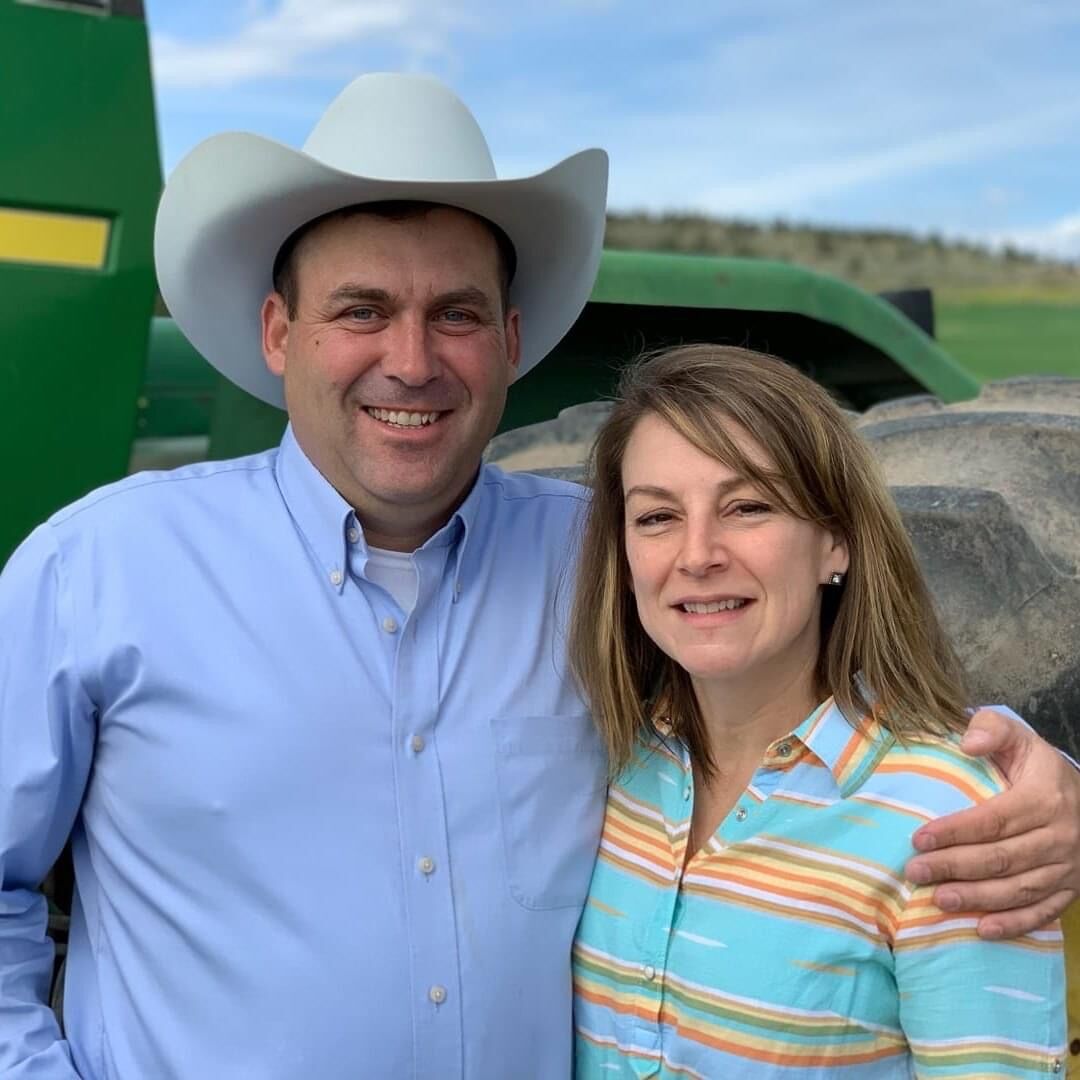 HELENA, Mont. – It is officially fall in western Montana. The leaves have changed and offer a breathtaking display of yellows, browns, and reds. The hay fields have all been cut clean with neat rows of bales standing like sentinels along fence lines. Another indication of fall is the fact cattle are beginning to dot the valley landscape as they are brought home from their summer pasture.
After surviving a four-month haying marathon, Joe Dooling is more than ready to be putting his balers, rakes, and swathers away. The Helena Valley Irrigation District, which supplies Joe's federally-guaranteed water out of Canyon Ferry Dam, turned off water on Oct. 1 – the tell-tale sign that the 2021 growing season is coming to an end.
Even though the 2021 growing season is closing down, time marches on at Cedar Creek Land and Livestock. As one season ends, Joe must immediately turn his attention to the next year and the next crop. So in keeping, on Oct. 12, Joe was having fertilizer applied to his fields.
Like many producers across the nation, Joe has experienced first-hand the ripple effect of pinched agrochemical supplies. Roundup, he says, is quite literally worth its weight in gold right now.
"My fall fertilizer application is nearly twice what it was last fall," Joe said begrudgingly during a phone update.
Penciling a positive bottom line is a struggle enough when it comes to production agriculture, so adding astronomically-inflated chemical input costs does nothing to help the situation. Looking down the road, Joe admits he is nervous for what lies ahead, especially if chemical prices remain as high as they have been.
While the cost of Joe's fertilizer has certainly been humbling, one very bright spot in his operation is the fact he has officially signed his malt barley contract for 2022. He chose to switch growers this year and he is looking forward to growing malt barley next summer.
With the farming aspect of his operation winding down, Joe will be shifting his attention to his cows. The last of his pairs were set to come the second to last week of October with his calves contracted for delivery shortly thereafter. Despite the heat and drought conditions experienced this past summer, Joe's calves have fared very well.
"They weighed some of the calves up there in Augusta and they are going to hit their target weight of 575 pounds, so that is good," he said.
Adding to his cow work, Joe will have the cows pregnancy-checked via ultrasound and he has his fingers crossed in the hopes of a good breed up. Calving season is slated to begin in February, so it will be here before he even knows it.
While summer is arguably the busiest time of year for a producer, there is a certain steadiness to the fall that can be daunting, as well. Joe will need to finish winterizing his pivots and getting his haying equipment all serviced and put away. There is still some hay that will need hauled, and of course, there is the seemingly never-ending list of ranch yard chores that need to be wrapped up before Old Man Winter settles in.
As one season ends, so begins another. As a Montana agriculturalist, Joe always has plenty to do, but honestly, he wouldn't have it any other way.
With this being his final report, The Prairie Star would like to thank Joe Dooling for providing readers a look inside his operation this season. We wish him nothing but the best in the future!