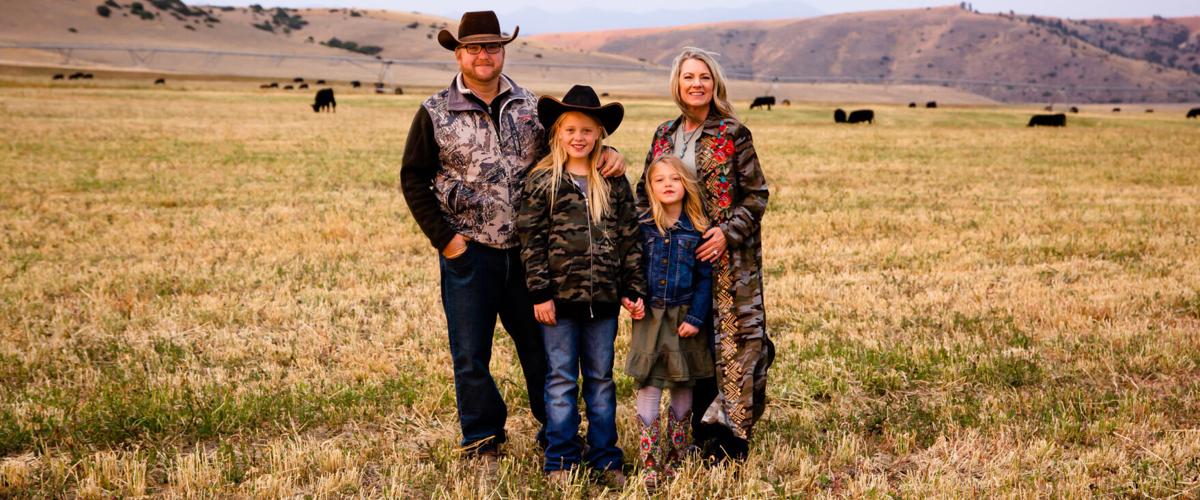 SPRINGDALE, Mont. – With the Felton's 48th annual production sale coming up the second Monday in February, Jim has been keeping his nose to the grindstone. There is always plenty to do when it comes to bull sale prep, but two big things have already been knocked off of the to-do list.
"We got all the bulls clipped, so that's done. We also got all the younger bulls ultrasounded and we got really good results," Jim reported during a phone update on Jan. 18.
The Felton's sale will offer a mix of two-year-old and 16-month-old bulls. The older, two-year-old bulls were ultrasounded for carcass data a few months ago, so it was just the 16-month-old sale bulls that were ultrasounded most recently.
Now that the bulls are all spiffed up for the sale, it is time for their final touches. During the third week of January, sale bulls were given a new ear tag with their lot number on it and they were weighed. The Felton sale bulls are only in a feedlot setting for a few months before the sale and Jim is very diligent about feeding them. He wants them to be in a healthy body condition, of course, but he is very cautions to not overfeed them. Weighing the bulls is one more piece of information the Feltons can put in the sale catalog, but it also provides Jim a checkpoint on his feeding regimen.
In addition to running through the ring live, all of the Felton's bulls will be sold over the internet by Superior Livestock Auction. The day after the bulls were weighed and given a new ear tag, the filming process began.
Filming can be a bit of a chore, after all, bulls don't read cues very well and they are known to be a bit obstinate, but the online exposure significantly broadens the Felton's customer base. Felton bulls are sold all over the United States and Jim has delivered bulls to as far away as Kentucky and Tennessee.
"Last year, I think we sold bulls to 15 different states," he recalled.
The states may all be different, but the customers are all same.
"We sell to commercial ranchers. That's what we do and we are proud of it," Jim stated.
In addition to physically prepping the bulls, there are loads of last-minute details that need to be done before the sale. The sale catalog is getting wrapped up and mailed out to potential buyers about 10 days prior to the actual sale. The sale barn, which sits at the ranch just off of exit 352, will need to be all readied, as well.
These final days leading up to the sale may seem busy, but Jim will be the first to say that he will get even busier in the days after the sale. In addition to selling top quality bulls, the Feltons pride themselves on customer service. For that reason, the large majority of all sale bulls will be personally delivered to their new homes by Jim himself. Most of Jim's deliveries are made with a pickup truck and horse trailer, but the ranch's new quad-axel cattle pot may allow him to make larger, more efficient deliveries.
As if bull sale prep wasn't enough, Jim still has a feedlot full of feeder calves and all of his cows are officially moved closer to home and have been placed on feed for the winter. Needless to say, there is always plenty to be done on the Felton Angus Ranch.
The 48th annual Felton Angus Ranch sale will take place Monday, Feb. 8, at the ranch in Springdale, beginning at 1 p.m. There will be 120 two-year-old bulls, 80 16-month-old bulls and 50 bred heifers offered for sale.