When you pour a cup of coffee at Sun Prairie Baptist Church, the aroma hits you with a rich roastiness and you know there's something different about this little country church on the South Dakota prairie.
Church coffee isn't usually on par with the five dollar lattes served at trendy downtown coffee shops, but here, it is.
At Sun Prairie, that's the doing of Pastor Mark Dickson. He roasts his own coffee beans and slowly transitioned the church's brew from a watered-down tea to full flavored cups of black coffee.
It's one of many things Dickson has updated in his 27 years leading the congregation at the country church north of Salem, South Dakota. A strong attendance of young and old, at a time when many churches are aging and losing members, shows the coffee, amongst other changes, has helped perk things up.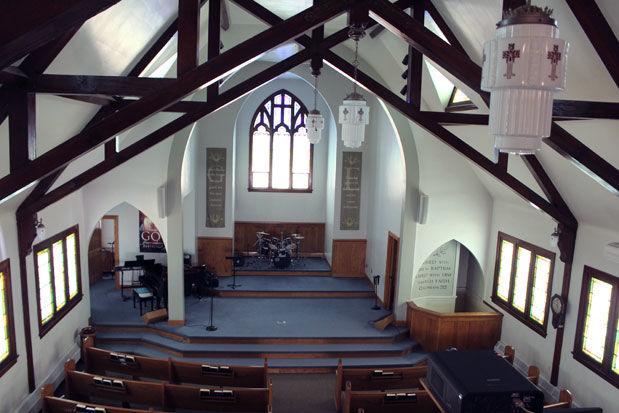 Attendance at Sunday worship services averages 160. Wednesday Bible groups for all ages are full, and the Christmas program had 22 preschoolers, 40 elementary and middle school students, and about 15 high schoolers telling the story of Jesus's birth.
"Our pastor makes our congregation strong," member Phyllis Palmquist said.
When Dickson first came to the area in the mid-1990s, Miner County had one of the fastest declining populations in the nation. Dickson remembers a church leader telling him that maintaining membership would be a challenge. But Dickson didn't want to just "maintain."
"I said, 'God has better things,'" he recounted.
He made it his mission to reach out to the community and grow church membership.
"I was pretty arrogant," Dickson admitted, but his can-do attitude worked.
Over the decades, Dickson made an effort to modernize the church. Most of the hymns sung at Sunday services are contemporary, and after a remodel that tore out the choir loft and got rid of the organ, the praise band is now a fixture at the front of the sanctuary.
"Every Sunday, there's a traditional hymn in there, but we rock it out," Dickson said.
The transition wasn't easy on everyone. A couple years into his tenure at Sun Prairie, modern songs started to gradually work their way into the services. Some members didn't like it at first, said Dee Dickson, the pastor's wife who serves as the church's administrative assistant, but they saw the value of it. Now older members who complained about the music at first request it for their funerals.
Mark and Dee Dickson both grew up in Michigan. They were living in the Twin Cities area after Dickson graduated from seminary there. He served as associate pastor at a Minnesota church before they got the offer to come to Sun Prairie.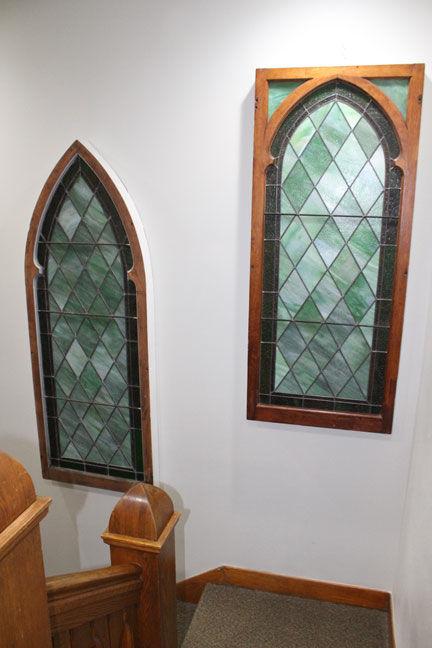 They were hesitant about the move at first. They visited in mid-March when everything was muddy and wet. There was 4 inches of water in the basement of the parsonage. Dee Dickson remembers telling her husband, "please don't bring me here." Likewise, some church members gave the young urban couple five years, maximum, before they moved on.
Then they got horses for their young girls and built an arena by the parsonage. And they got involved in the community. Mark Dickson drove a school bus, played softball and helped lead a relief group after the 1998 tornado in Spencer. He went hunting, rode in tractors and worked cattle with his fellow community members.
"What turned the corner for me was meeting the people," Mark Dickson said.
"They gave us a lot of grace learning the rural ways," his wife added.
Along with modernizing the music, Dickson made other updates. There were no computers used at the church when he came. Now Sun Prairie has a strong web presence with services posted online. It's drawn in some new families who find the church online before visiting in person.
The church looks different than when it was first built in 1918 – designed by Minneapolis architect Harry Wild Jones. The building had a dark stucco finish but is now white with a green roof and trim. The prominent tower was refurbished recently. It was too expensive to repair the windows in the tower, but they were preserved and now hang inside the stairwell with lights behind the stained glass.
Dickson appreciates that the congregation is willing to accept change and embrace diversity in the community. He said it's important not to let the focus be inward on what the church can do for its members. He wants to look at how the church can have an impact on the greater community, even globally.
Longtime members appreciate his efforts.
Phyllis Palmquist grew up in a neighboring Lutheran church and joined Sun Prairie when she married in 1955. As a young wife, she worked for the U.S. Department of Agriculture assisting with farm programs. She and other working women were still expected to serve their church, so they were part of the ladies aid that met at night.
"We had to have our turn to clean," she said.
Her daughter, Cheryl Lewis, traces ancestors to those that homesteaded in 1884 and later ran a filling station called Palmquist Corner. The church – and especially vacation Bible school – has long been important to her family. Her dad John, 92, still has his colorful attendance certificate from the 1930s. Now Lewis plays a big part in organizing Bible school each summer.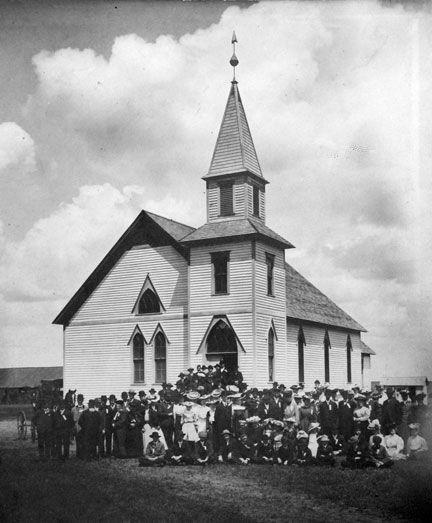 "We try to make it a fun time," Lewis said.
Many volunteers work together to make it special. They decorate the church, do crafts and serve supper.
The program, held evenings the week of Memorial Day, draws kids from several other churches. Last year, 75 attended.
A Christmas program in early December with a speaker and special music is another big community event. The pastor and the men of the church cook pork tenderloin and serve more than 300 people in the church basement over two nights.
Reaching out to a larger audience is something that started before Dickson's time. For 40 years, the church has put on a radio show each Sunday for a station in Madison, South Dakota. Dickson condenses his sermon into 15 minutes for the spot. He used to personally deliver it on tape to the station, but now the files are sent digitally.
Missions have always been a big emphasis at Sun Prairie. High school kids make a trip to Tijuana every other year to volunteer. The church supports two active missionaries in Papua New Guinea, where the Dicksons hope to visit this summer.
They also hope to get back to the church's roots. Sun Prairie was founded in 1883 by Swedish immigrants, spurred by evangelist C.M. Widen's mission work in the Dakota Territory. They met at the home of C.W. Lindell, and charter members also included the Siljenbergs, Andersons and Nelsons. The Dicksons hope to travel to Sweden soon for mission work in the country where less than 10% of the population attends church regularly.
Mission work started early. In 1913, 15 members of the church went on to found Ramsey Baptist Church nine miles to the east. Into modern times, several members of the church have moved away and gone on to become leaders in other churches. "They go away from here with a good foundation," Dickson said. "I've always looked at this as a sending church."
Prayers on the Prairie is a regular feature of the Tri-State Neighbor, taking the place of the Crop Watchers report during the winter season. If you have a suggestion for a rural church to feature here, contact editor Janelle Atyeo at jatyeo@tristateneighbor.com.