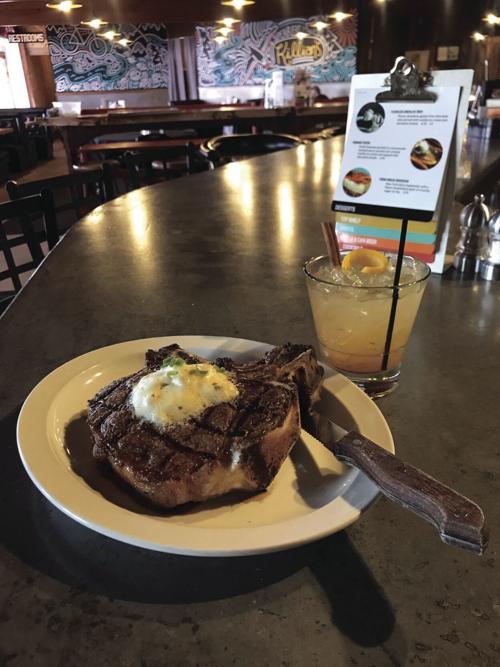 Beef. It's what's for dinner. Often.
Nick Caton, owner and chef at Killian's Food & Drink in Spearfish, South Dakota, serves a lot of it.
"The petite filet on my menu is the most popular item I have," he said.
Caton was a featured speaker at the Rural Women in Ag conference this fall in Deadwood, where he provided an insight to the beef industry from a restaurateurs' perspective.
"What's a guy like me doing speaking to a group of South Dakota women?" he asked.
He answered his own rhetorical question.
"We're on the same team."
Ultimately, he said, his bottom line hinges on the producers' bottom line. He wants producers to be successful because that makes his business more successful. He said he and ranchers share the same woes like rising costs and labor shortages.
For the same product he bought last year for $12.73 he's now paying $24.80 a pound.
Even after paying those prices, he can't sell everything he buys.
"We butcher aggressively. My yield is only about 40% to 60%," he said. "Nobody wants one single bite of fat or gristle. Just one single bite and people will say it was tough."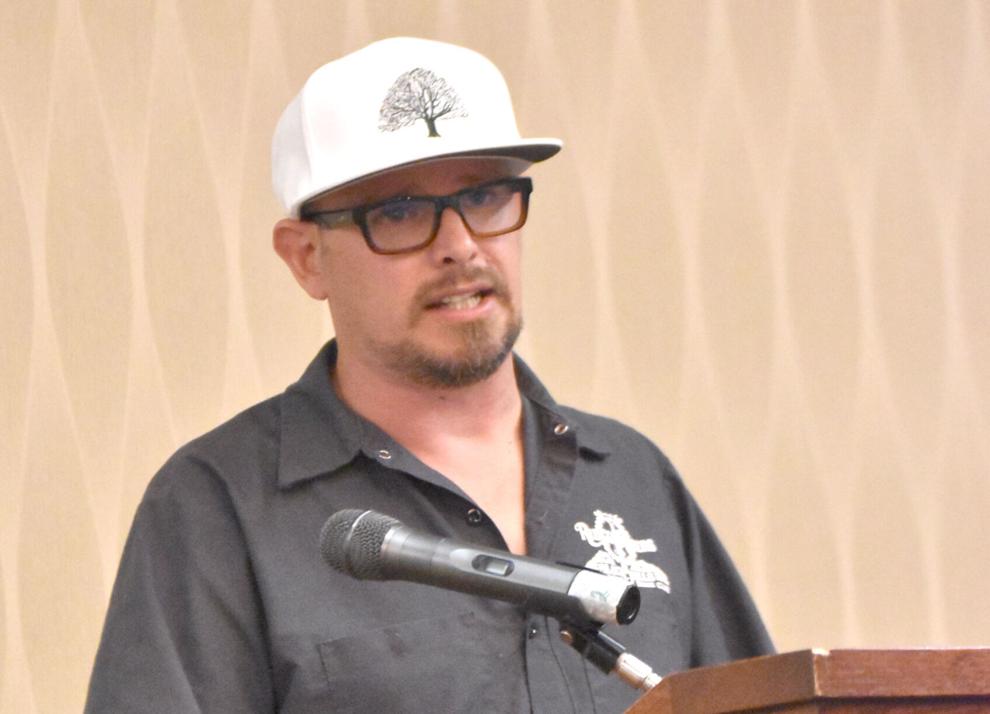 Much like producers, he can't dramatically increase his menu price: "I can turn the dial up five bucks, but even that is astronomical."
Customers have a tendency to complain when their steak that was $22 is now $27, he said.
His labor prices have increased as well. The same employees he paid $14 an hour are now making $19 an hour and he's still short staffed.
"We've got to work twice as hard because we've got to do with less people and less availability," he said.
He surveyed the room of farming and ranching women and said, "Yes, my margins are very good, better than yours."
The group laughed.
"But it's still challenging," he said.
Caton reiterated that he'd like to see those in the restaurant and cattle industries cut out some of the middlemen a little bit better and more efficiently.
"How do we bridge these gaps," he asked. "How do we make more clear paths from you in this room to me?
He paused and added, "Really, I'm just the middleman, because the idea is 'farm to table.' The end user is actually at the table."
While COVID-19 caused a lot of hardships for restaurants, Killian's included, Caton said that if there was a silver lining of the pandemic, it was that more consumers began to seek out locally sourced meat and produce.
While Killian's was closed for a month early on in the pandemic, his and other South Dakota steakhouses were able to re-open well before their coastal counterparts.
Caton recalled a story from during the pandemic when one of his distributors called him because he had an overabundance of beef. Kililan's had just reopened when he got the call.
The distributor told him packers were selling back to the producers at a discounted rate because steakhouses nation-wide were closed. He had prime-grade tenderloins and ribeyes that he was selling for $7 per pound.
The distributor encouraged him to stop by to check out the product,
"This is stuff you never get to see. It's always going to New York or San Francisco, so I told him I'd come over to his house and poke it a little bit because I'm pumped," he said.
Among labor shortages, market transparency issues and COVID-19, it's becoming increasingly more difficult to get that steak from pasture to plate. Small butcher shops are stepping up to fill the gap.
Caton was very excited when he saw the beef: "I told him, whatever you do, keep this product for me. This is what I want."
The beef was regionally correct, consistent and marbleized.
"This is what I had wanted the whole time and it's being grown in my own backyard," he said.
With steakhouses open around the country now, Caton said he would like to find a South Dakota-centric distribution option. The market is there amongst his peers, but he knows starting something like that would be both difficult and expensive.
"It seems to me that it would make a lot of sense to have some sort of kill floor and packer that is South Dakota specific, somehow sorted amongst yourselves. That'd be the dream." he said.
Going to the source is something that helped him bridge the gap from producer to table.
A friend of his invited him to come out to a cattle sale, and Caton was impressed with the sorting process and auction. What really made an impression, however, realizing the work the goes into raising the animal.
"Yeah, they walked away with a sizable check but realizing that check represented a year and a half of feeding, sheltering, sorting, fencing and all that – it really shed a lot of light," he said.
Melisa Goss, Associate Editor for the Tri-State Neighbor, is a South Dakota farm girl whose love of travel has allowed her to see ag's vital impact around the world, from America's heartland to the rice paddies of Southeast Asia and many places in between. She makes her home in Sioux Falls with her husband, daughter and miniature schnauzer. You can reach her at mgoss@lee.net.