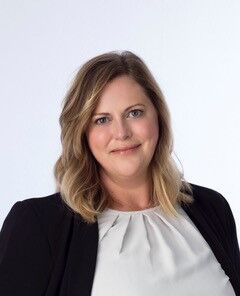 South Dakota Cattlemen's Association has a new executive director.
Taya Runyan took over for outgoing director Jodie Anderson Oct 1. Runyan kicked off her tenure at the South Dakota State University Beef Bowl, joining the Young Cattlemen of South Dakota's tailgating event.
A native of Pierre, South Dakota, Runyan earned both her bachelor's degree and juris doctorate at the University of South Dakota. She returned to her hometown to work for the state government.
Her first role was an administrative law judge for the Department of Labor and Regulation. About seven years ago, she was asked to join the Department of Agriculture and serve as general counsel. from there, she became the director of ag and legal services for the department, handling all of the regulatory and compliance programs within the agency.
While Runyan possesses an extensive agricultural background, Runyan says she didn't grow up around cattle.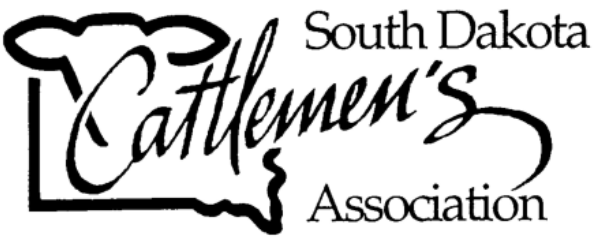 "I actually grew up in the restaurant business. My dad owned a local pizza restaurant. So all of the issues that tend to impact the cost of ingredients like meat, cheese, pepperoni, tomato, those all impacted our family and our bottom line," she said.
Runyan says her experiences around the restaurant paired with her professional life have given her the ability to understand the issues that impact South Dakota ranchers as well as consumers.
"I have a really good insider-outsider perspective: working in ag, knowing the players, knowing the government relations process, but I also have a good consumer background. I think that perspective will help me to communicate producers' issues, concerns and the processes to the end consumer," Runyan said.
Runyan says along with building membership, one of her main goals will be to support and carry the message of SDCA's policy and objectives and along with providing support to members.
Runyan's legal degree comes in handy as much of the organization's policy and objectives, come down to what state and federal laws and administrative rules say.
"They provide the framework for a lot of those industries," she said.
It's a framework that's ever evolving.
Runyan said that on the producer side there are complex issues ahead in terms of federal environmental regulations.
"You look at a lot of the things that impact agriculture, whether it be licensing or compliance or environmental regulations, permitting, all sorts of things. It'll be more important than ever that groups like South Dakota cattlemen have a voice and a seat at that table when those discussions take place," she said.
On the consumer side Runyan says it will continue to be important to look at working toward fair and transparent marketing, educating consumers and providing a good understanding and communication of what all goes into producing beef.
Runyan said she's looking forward to connecting producers and consumers.
"What's fun for me," Runyan said, "is to bridge my love of people, building relationships, educating people on what laws and requirements and parameters are, and helping them operate within them successfully.
"I want to help them tell their story and help them be active and involved in the policy making process. At the end of the day there's really no better person to tell their story than the producers themselves."
Melisa Goss, Associate Editor for the Tri-State Neighbor, is a South Dakota farm girl whose love of travel has allowed her to see ag's vital impact around the world, from America's heartland to the rice paddies of Southeast Asia and many places in between. She makes her home in Sioux Falls with her husband, daughter and miniature schnauzer. You can reach her at mgoss@lee.net.