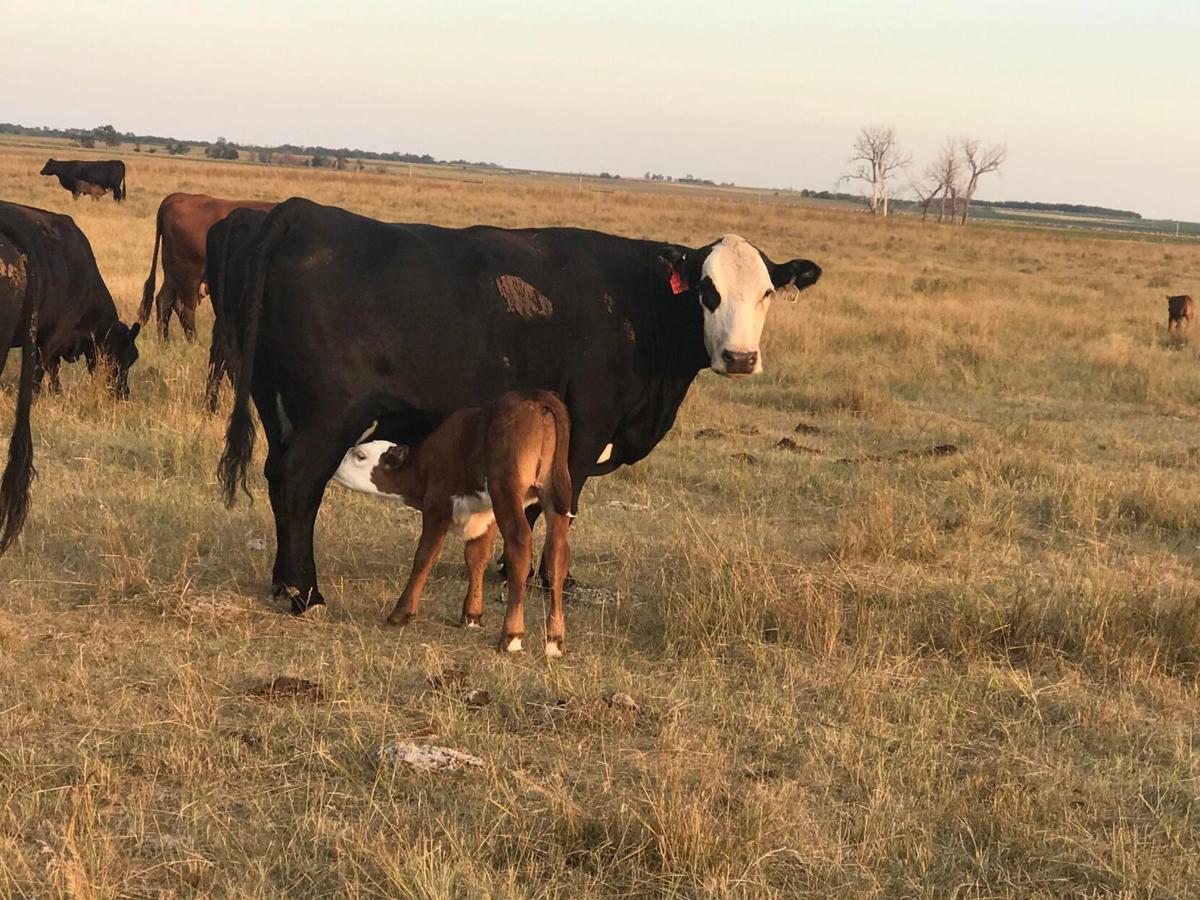 It's a little bit like a double-edged sword.
That's how Angie Eitemiller refers to the late season rains portions of the upper Midwest saw throughout late September and October.
Eitemiller and her husband Chet raise corn, soybeans, wheat and alfalfa near Wagner, South Dakota and currently have 170 cattle west river near Mosher.
When it comes to the cattle, the rain has been a welcome respite from the drought that's plagued the region throughout most of the year.
"The pasture was looking pretty tough in August there," she said. "We were planning on pulling cows out early because the grass was done."
But then the rains came.
The Eitemillers thought they'd bring their cattle home the weekend of Oct. 23, but they got there and the grass looked good, she said, so they decided to keep them on the pasture. They gave them some pre-weaning shots while they were there, and Eitemiller was pleased with how healthy they looked.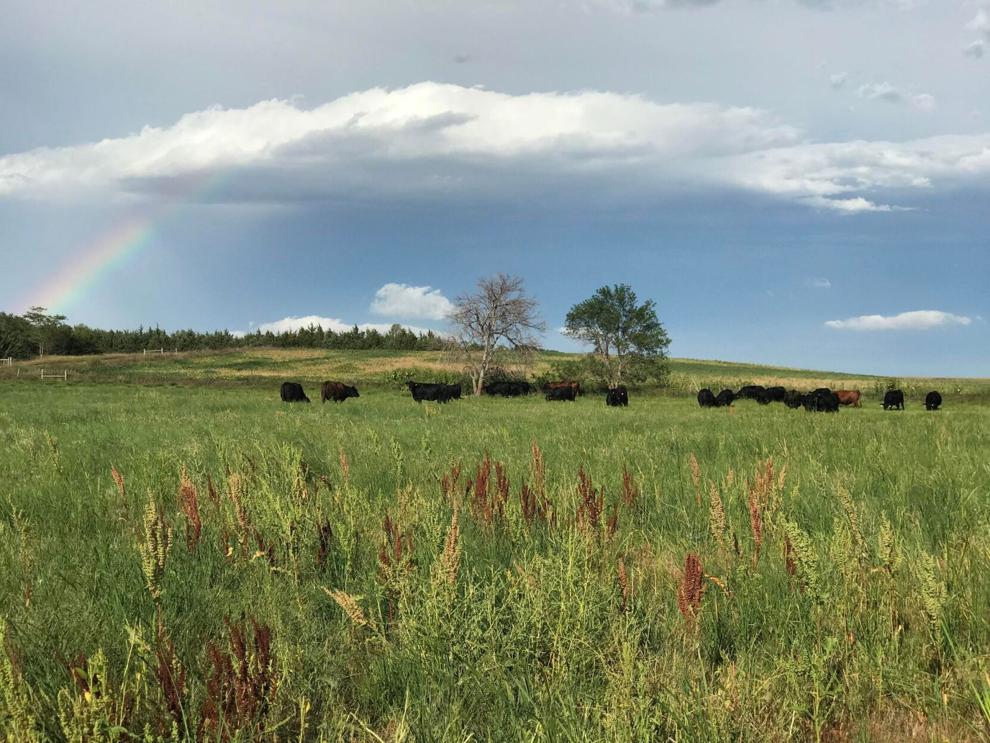 But the rain has caused some headaches, too.
While Eitemiller is happy with revitalized pastures, the wet fall brings challenges for them as well which is why producers like Eitemiller who raise both livestock and crops have had a love-hate relationship with the late season rains.
"We want to get our calves weaned," Eitemiller said, "but this isn't great weather for that."
The stress of weaning on top of the stress from the cold, wet weather has led to some calves getting sick.
And then there's the harvest.
"We got some rains which rejuvenated our pastures, which was a good thing, but as of last week, our harvest is at a standstill," she said in the last week of October. "I was hoping that we would have been done by now."
The Eitemillers had about 200 acres of corn left to harvest.
While autumn rains aren't unusual, Dennis Todey, director of the Midwest Climate Hub for the U.S. Department of Agriculture said data over the last 20-30 years has shown a distinct increase in fall precipitation.
"Typically, fall is a dryer season going into winter," he said.
However, this year, there has been nearly double the average amount of rain over the last 90 days.
Still, the total rainfall for the year is below average which makes the current precipitation good for getting moisture back in the soil.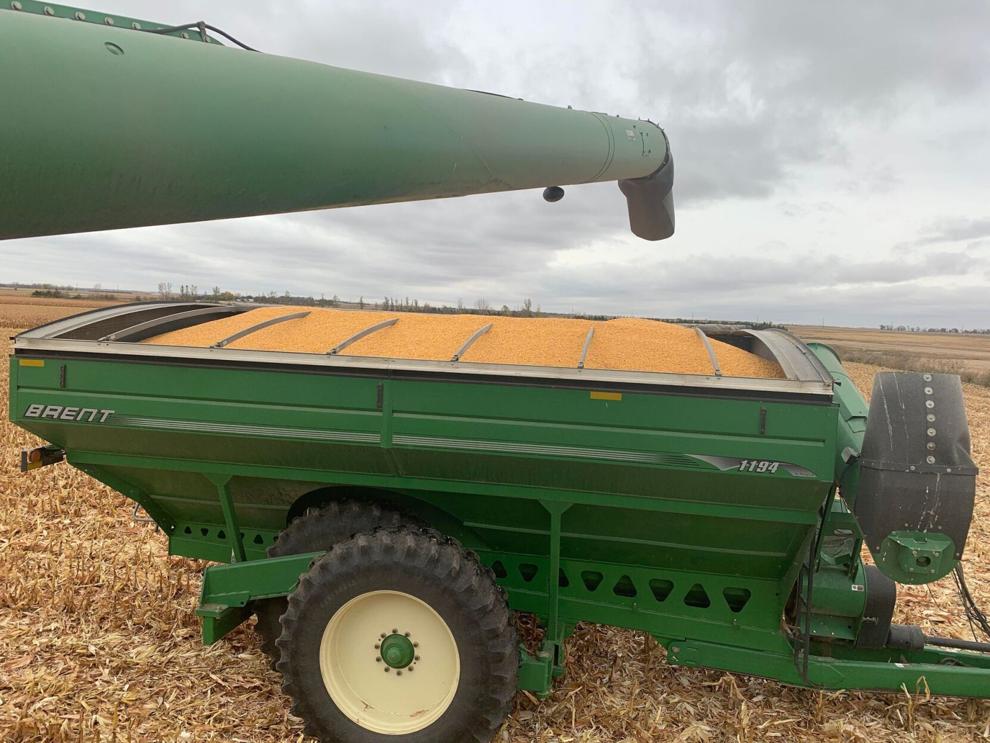 Todey said he understands why area farmers and ranchers are both welcoming and cursing the rains.
"It had been very dry starting last year and into the middle of this year, so the rains are welcome to help recover from the drought conditions. But South Dakota still has a decent amount of the crop that is in the field and needs to be harvested," he said.
As of Oct. 27, the state still has nearly one-third of its corn still in the fields.
Despite the harvest hold-up on the Eitemiller farm, they were still ahead of schedule. She was expecting, though it would be another week before they got back in the fields.
"I was hoping for an early harvest for once," she lamented.
For ranchers who rely on surface water for feeding or watering livestock, the late season rains were beneficial, Todey said. However, there will still need to be plenty of snow this winter to produce runoff to help ponds and dugouts fully recover from the drought.
Whether or not there will be enough snow is yet to be determined.
Much like last winter, "everything now is based on another la Niña," Todey said.
A la Niña weather pattern occurs when ocean surface temperatures along the equator in the Pacific are colder than normal.
"That influences the atmosphere over the U.S. in different ways," Todey explained.
Unfortunately, the long range outlook doesn't hint one way or another about what South Dakotans can expect from the winter. Because of la Niña, there is a chance of colder than average temperatures from December to February, but Todey said it's not a strong indicator.
As for winter precipitation, there's even less of a hint.
"If you look at the outlooks, they say nothing specifically," he said. That means the area has "equal chances" at having above or below average precipitation amounts.
There have historically been some indications during a la Niña that an increase in snowfall totals might be expected, Todey noted: "But the probabilities for that are not terribly strong right now."
Melisa Goss, Associate Editor for the Tri-State Neighbor, is a South Dakota farm girl whose love of travel has allowed her to see ag's vital impact around the world, from America's heartland to the rice paddies of Southeast Asia and many places in between. She makes her home in Sioux Falls with her husband, daughter and miniature schnauzer. You can reach her at mgoss@lee.net.