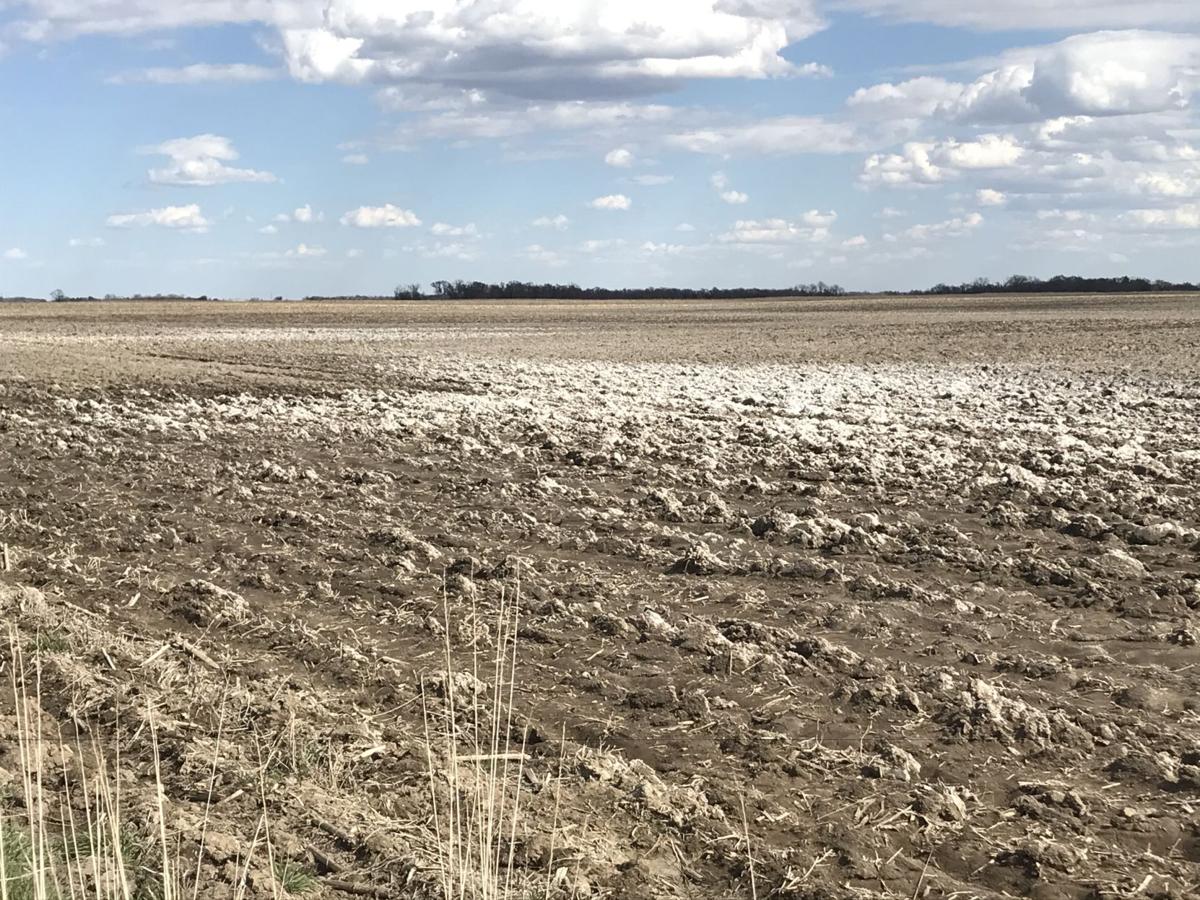 Patches of some fields in eastern South Dakota are as barren as the moon because they suffer from high salt and sodium content, but new programs aim to help farmers work around or reclaim those acres using certain management practices.
One Kingsbury County farmer who worked with the South Dakota State University Extension program known as Every Acre Counts planted buffer strips and fine-tuned his precision spray equipment to work around sodic areas.
As a result, his profit on that field went from a negative $12.32 per acre to $36.06 in the positive, said Anthony Bly, the SDSU Extension agronomist who leads Every Acre Counts. He gave an overview of their efforts in a December webinar put on by South Dakota Corn and the Natural Resources Conservation Service.
Salinity issues impact more than 2 million acres in South Dakota, according to estimates. Barren areas are expanding as more rainfall – especially in spring and fall when crops aren't growing – becomes the norm.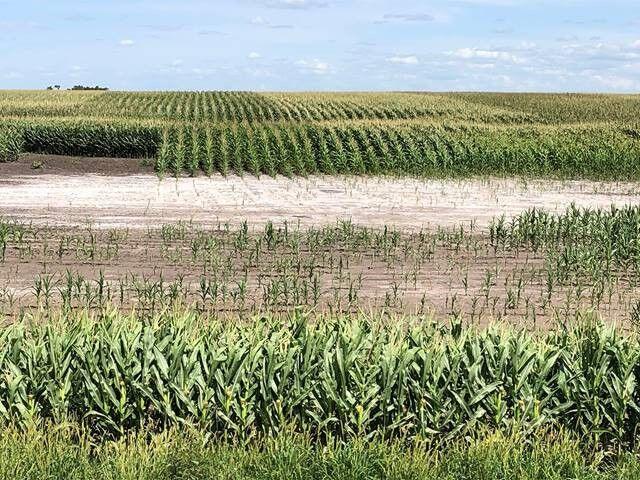 "This is a big, big deal," said Jim Ristau, sustainability director for South Dakota Corn. "The state cannot afford to lose production on 2 million acres."
South Dakota's geography plays into the problem. The Plains were once covered by a saltwater lake, and the water table is high because soils are built on a clay-based Pierre shale that is fairly close to the surface – especially along the James River Valley down the middle of eastern South Dakota.
"That's where we need to be most concerned about this issue and careful in how we manage our soil," Ristau said.
Careful crop rotation, reduced tillage and other soil health practices can help. Tillage dries soils out, but in the long run it makes salinity issues worse, Ristau said. Water evaporates and leaves salts on the surface.
Tile drainage can alleviate water problems in some areas, Ristau said, but drainage systems can cause issues with soil structure in some cases. Other nutrients leave before sodium, and soil structure falls apart.
"It's hard to rebuild soil structure if you can't get a plant to grow at all," he said.
He encouraged farmers to plant perennial vegetation such as alfalfa or salt-tolerant wheat grass on saline-sodic areas. It keeps the water table lower and helps build soil structure.
Perennials can cost about $115 to plant, but farmers will still be money ahead considering the inputs they'll save, according to Kent Vlieger.
Vlieger is the South Dakota soil health specialist with the Natural Resources Conservation Service. He's seen the impact of salinity issues during his 17 years with the James River Valley field office. Vlieger covered the cost of salinity problems for the webinar.
He estimates saline and sodic soils cost the average South Dakota producer more than $19,500. That's a $45 million direct hit to producers, he said.
Using one 160-acre field as an example, Vlieger noted how the average yield changed when planting salt-affected areas compared to taking them out of production.
In that field, 16 acres were pegged as problem areas due to salinity. Eight of those acres produced nothing, which made for an average yield of 182 bushels per acre for the field. Taking out those un-producing acres bumped the yield to 195 bushels. Removing the other 8 of low-producing acres made for an average of 207 bushels per acre.
"Taking those 16 acres out of production is actually money in the pocket more for that producer," Vlieger said.
It equated to producing a total 400 fewer bushels on that field, but the savings add up when figuring in the cost of production.
Every Acre Counts helps farmers use precision technology to identify problem acres. Bly and his colleagues do a profitability analysis, the producer then decides which acres to enroll and makes a five-year commitment to alternative practices. No easements are required, grazing is allowed year-round, and data is kept confidential. Farmers get a $150 per acre incentive payment, and a limited amount of cash is available to help with seeding costs.
Those interested in enrolling can apply online at https://extension.sdstate.edu/agriculture/every-acre-counts. Contact Bly at 605-782-3290 or anthony.bly@sdstate.edu or Matthew Dierson, SDSU Extension risk and business management specialist, at 605-688-4864 or Matthew.Diersen@SDSTATE.EDU.
Janelle is editor of the Tri-State Neighbor, covering South Dakota, southwestern Minnesota, northwestern Iowa and northeastern Nebraska. Reach her at jatyeo@tristateneighbor.com or follow on Twitter @JLNeighbor.