With the short, wet growing season, producers stand to lose out on profit if their corn isn't fit to harvest for grain. One way to salvage the crop is to chop it for silage and feed it cattle.
"This may be the only option we have," Warren Rusche said.
Rusche is an SDSU Extension feedlot management specialist. He was on hand at the SDSU Southeast Research Farm's annual field day Sept. 12 in Beresford. Rusche, who was tasked with talking about silage, came prepared to encourage producers to feed more silage to their cattle in the fall, then a massive rain event crippled crop growth in parts of South Dakota over a two day period.
"The week this was hosted we had 2 to 12 inches of rain," he said.
In his travels, Rusche found the only producers still holding onto hope are those with integrated livestock and crop systems. It's something he hopes more producers look at in the future.
"It's likely that a whole lot of what we have won't be normal," he said. "Throw the book out. We can't go on guesses."
Rusche wanted to discuss adding more silage to feed in the fall, he said, because he had heard enough southerners tell him that adding roughage to cattle's diet is dangerous. Rusche and his team went to work to study that claim.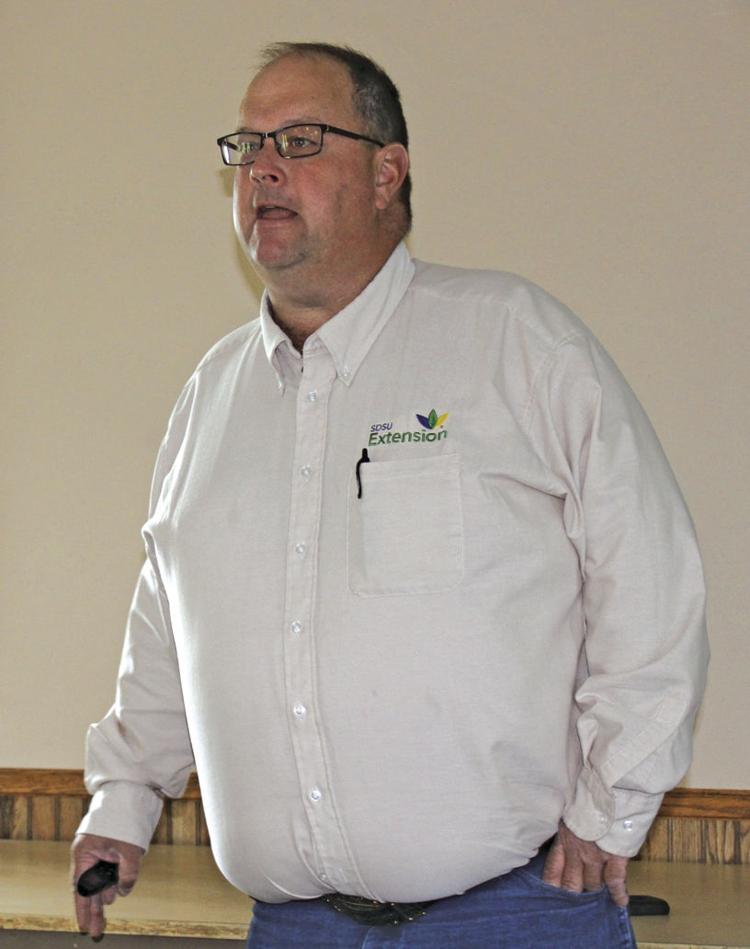 They worked with 192 steers. Breaking them into two sets, some were fed a diet of 12% silage, and some were fed 24%.
"We were feeding them a 6% roughage diet, which is a little scary for fiber content," Rusche said.
After the trials were complete, Rusche found that all of their assumptions about what would happen remained true. The cattle with more silage got fatter. The lower silage diet proved the best way to grow cattle. The unexpected outcome was that, in the end, it really didn't make that big of a difference.
"The cattle didn't read the book," Rusche joked. "You can feed more silage to cattle and get really acceptable performance."
The takeaway, Rusche explained to the audience of around 50 producers, was that after feeding more silage, he could say definitively that using silage for feed was competitive with traditional ways of feeding cattle, especially when calculating pounds per acre of production.
"If we need to or want to, we can feed an awful lot of silage to finishing cattle and be competitive if not more than competitive if we start valuing silage," Rusche said.
Feeding silage may make sense in year like this when the corn crop may not make it to maturity. In other years, under more normal circumstances, Rusche said people might still consider feeding more silage if they have an entirely home-raised feed system, or have a way to manage manure.
With a few thousand head of cattle, an operation that can move manure effectively can lower input costs dramatically if they feed more silage, he said.
For those looking to see more of the data or pick his brain, Rusche can be reached at warren.rusche@sdstate.edu.
His last piece of advice for the 2019 season would be to keep your eye on the mold.
"We need to make sure we do things right from a harvest standpoint so we don't get mold in that pile," Rusche said.